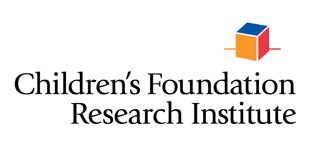 Le Bonheur Children's is committed to the prevention, treatment and elimination of pediatric disease.
At the Children's Foundation Research Institute, our researchers are looking for new discoveries and treatments to promote the health of children. Le Bonheur continues to develop an infrastructure to support research and to enhance collaboration among our physician scientists.
Researchers at Le Bonheur are working on projects aimed at improving the health of children. Some of those studies include:
A multi-centered study on flu-associated pneumonia, sponsored by the Centers for Disease Control and Prevention. Investigators at Le Bonheur, St. Jude Children's Research Hospital and the University of Tennessee Health Science Center are working to find microbiologic causes of pneumonia, a potentially deadly childhood disease.

A national project to test seizure drugs in children in absence epilepsy, a common version of the disease also known as "staring spells." The study is sponsored by the National Institutes of Health.

A program aimed at tackling pediatric asthma, Le Bonheur's most common diagnosis. The project is working to reduce asthma-related deaths, hospitalizations Emergency Department visits, asthma exacerbations and episodes. The project is funded by the U.S. Department of Health and Human Services.

A look into the usefulness of a bile acid in treating children with primary sclerosing cholangitis (PSC), a disease that affects bile ducts of the liver. Le Bonheur is home to the STOPSC registry, a multi-center database and DNA repository for patients with PSC. The bile study is funded by the Food and Drug Administration.
About the CFRI
The Children's Foundation Research Institute is a partnership of the University of Tennessee Health Science Center, Le Bonheur Children's Hospital and the Children's Foundation of Memphis. The Children's Foundation was created by community members who wanted to promote the health and well being of children in the Memphis area. Since 1993, it has provided significant resources to the Children's Foundation Research Institute.
In 2010, the CFRI opened a 300,000-square-foot Research Center dedicated to basic, translational and clinical research. The CFRI works to provide the infrastructure and resources to develop a major pediatric research center that makes discoveries in the field of pediatric medicine.