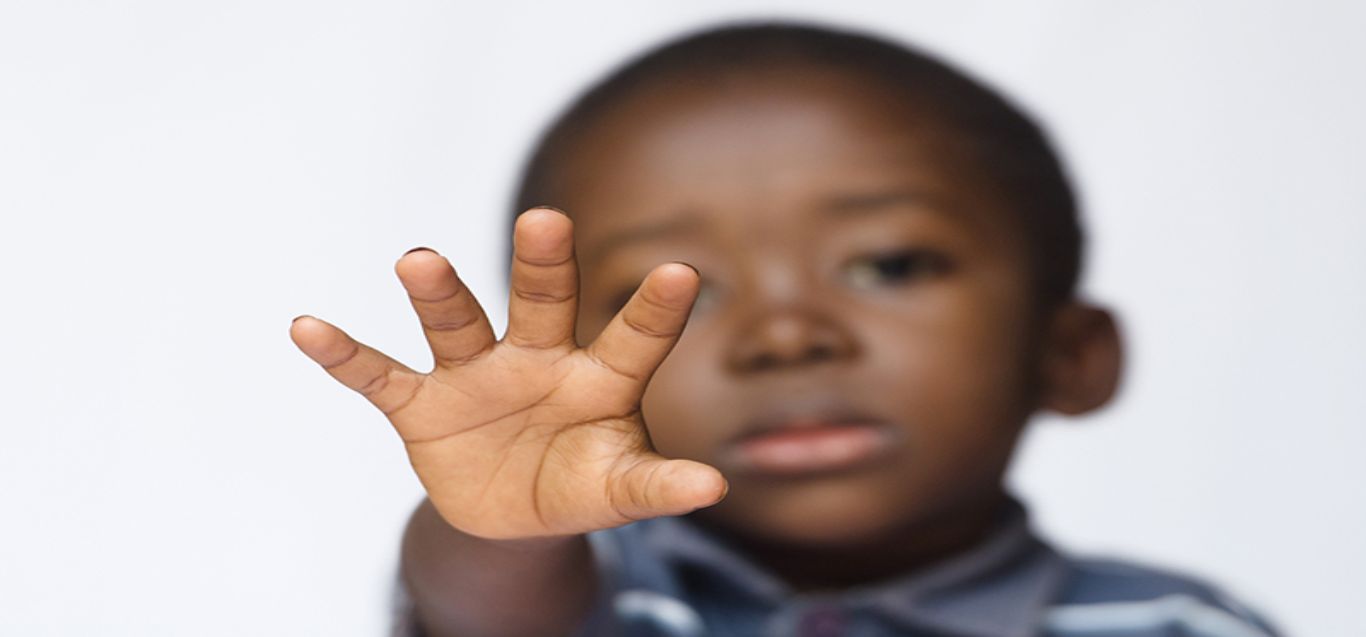 5 steps to protecting our children
Posted: May 07, 2018
Nationally, 1 in 10 children will be sexually abused by age 18. Unfortunately, the reality is much worse in Memphis/Shelby County. The 2014 Shelby County ACE (Adverse Childhood Experiences) study found that 20% of adults surveyed were sexually abused as children. Chances are, someone you know has been impacted. Research shows that people who are sexually violated as children are far more likely to experience psychological problems often lasting into adulthood, including post-traumatic stress syndrome, depression, suicide, substance abuse, teen pregnancy, school dropout and relationship problems.
Darkness to Light, a non-profit committed to preventing child sexual abuse, believes that adults are responsible for the safety of children and that adults should be taking proactive steps to protect children from sexual abuse. It is unrealistic to think that a child should be responsible for fending off sexual advances by an adult.
The 5 Steps to Protecting Our Children is an introductory guide to help adults protect children from sexual abuse. Using an evidence-informed approach, these guidelines provide simple and practical actions you can take to prevent, recognize and react responsibly to child sexual abuse.
Step 1: Learn the Facts
Experts estimate that 1 in 10 children are sexually abused before their 18th birthday.
30% of children are abused by family members.
As many as 60% are abused by people the family trusts.
About 35% of victims are 11 years old or younger.
Nearly 40% are abused by older or larger children.
Step 2: Minimize Opportunity
Think carefully about the safety of any isolated, one-on-one settings. Eighty percent of child sexual abuse occurs in isolated one-on-one situations. Choose group situations when possible.
Forty percent of sexual abuse is perpetrated by older or stronger youth.Think carefully about the safety of situations in which older youth have access to younger children. Make sure that multiple adults are present who can supervise.
Set an example by personally avoiding isolated, one-on-one situations with children other than your own.
Understand that abusers often become friendly with potential victims and their families, enjoying family activities, earning trust, and gaining time alone with children.
Monitor children's Internet, online gaming and social media use. Offenders use the these mediums to lure children into physical contact.
Step 3: Talk About It
Use real world examples and teach children that saying "no" to an adult who is making them uncomfortable is an appropriate response.
Teach them what parts of their bodies are special and private and that others should not touch.
Be sure to mention that the abuser might be an adult friend, family member, or older youth.
Teach children not to give out personal information while using the Internet, online gaming, or social media, including email addresses, home addresses, and phone numbers.
Start having age-appropriate conversations early and check-in often. Use everyday opportunities to talk about sexual abuse.
Be proactive. If a child seems uncomfortable, or resistant to being with a particular adult, ask why.
Step 4: Recognize the Signs
Physical signs of sexual abuse are not common, although redness, rashes/swelling in the genital area, urinary tract infections, or other such symptoms should be carefully investigated. Also, physical issues associated with anxiety, such as chronic stomach pain or headaches, may occur.
Emotional or behavioral signals are more common. These can run from "too perfect" behavior, to withdrawal and depression, to unexplained anger and rebellion.
Sexual behavior and language that are not age-appropriate can be a red flag.
Be aware that in some children there are no signs whatsoever.
Step 5: React Responsibly
Don't overreact. If a child breaks an arm or runs a high fever, you know to stay calm and where to seek help because you've mentally prepared yourself. Reacting to child abuse is the same. It is important that we do not traumatize the child further.
When you react to disclosure with anger or disbelief, the child will likely:

Feel even more ashamed and guilty
Shut down
Change or retract the story, when, in fact, abuse is actually occurring
Change the story to match your questions so future telling's appear to be "coached." This can be very harmful if the case goes to court.

Very few reported incidents of child sexual abuse are false.
Le Bonheur Children's Hospital is currently offering the Stewards of Children training program. This educational program provides a comprehensive approach to educating adults on how to prevent, recognize and react responsibly to child sexual abuse in their community. This specific training is provided by the staff of the Memphis Child Advocacy Center and is offered to all departments at Le Bonheur.
The Darkness to Light training program is the only national-distributed, evidence-informed program proven to increase knowledge, improve attitudes and change child protective behaviors.
For more information, visit https://www.d21.org/education/5-steps/.