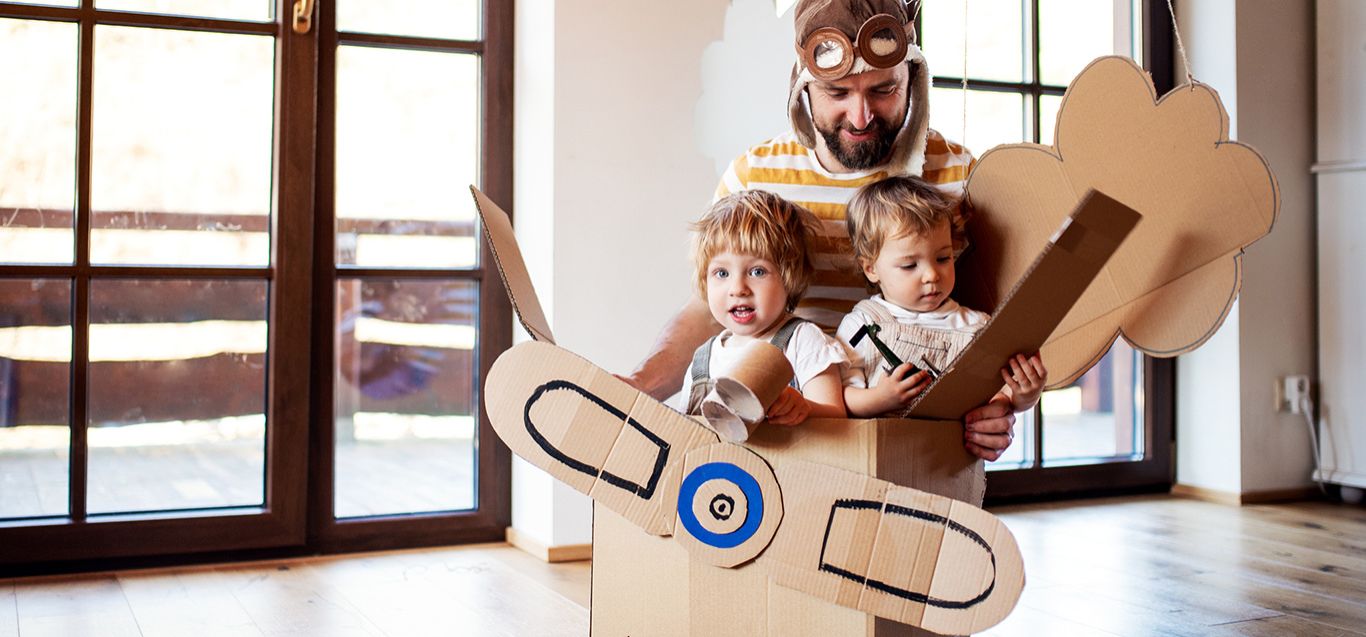 A New Routine: Activities for Family Fun at Home during the COVID-19 Outbreak
Posted: March 17, 2020
With school closings and the possibility of being quarantined, an additional challenge is figuring out what to do with children during this prolonged period of interruption to their normal routines. Children benefit from structure and routine. Create a new routine and work to stick to that plan. This will help both you and your children cope best with all the changes happening around us. Here are a few ways to keep kids busy during this time:
If the weather is nice, find time to get outside and play.
Get creative with items you have at home.

Play basket toss with a pair of socks and a laundry basket. You can move the basket to different distances and the pair of socks is less likely to damage anything in the house.
Place household items in plastic Tupperware containers. Without looking, kids have to guess the item by the sound it makes when you shake the container.
Use muffin tins to sort items like beans, buttons, or have your children select items to sort in the tins. Be mindful of potential choking hazards.
Create a scavenger hunt around the house. Take turns with making the list of items to find.
Select one item in the house. Hide that item. Have someone find it.
Play hide and seek.
Have a dance party.
Create an I-spy bin. Add dry rice to a Tupperware container or plastic ziplock bag. Add a few colorful items, such as penny, a small eraser, a paperclip, etc. Have children search to see if they can find all the items. This can be done with the container/bag closed or they can search through it with their hands for an extra sensory component.
Choose one item in a room and then have the kids try and guess the item based off your basic description. You can also play this where the kids can ask 20 questions to help them guess the selected item.
Flashlight activities: use actual flashlights or the light on a cell phone to make shadow puppets. You can also use two or more flashlights to play follow the leader by shining your lights on the wall or ceiling. If you have parchment paper, you can color it with a permanent marker and hold the paper up to the flashlight to change the color of the light.
Build a fort.
Read books.
Pick a few random items (or have your kids pick the items) and then make up a new game.
Feel free to get creative…you never know what fun activity you may create for your family!