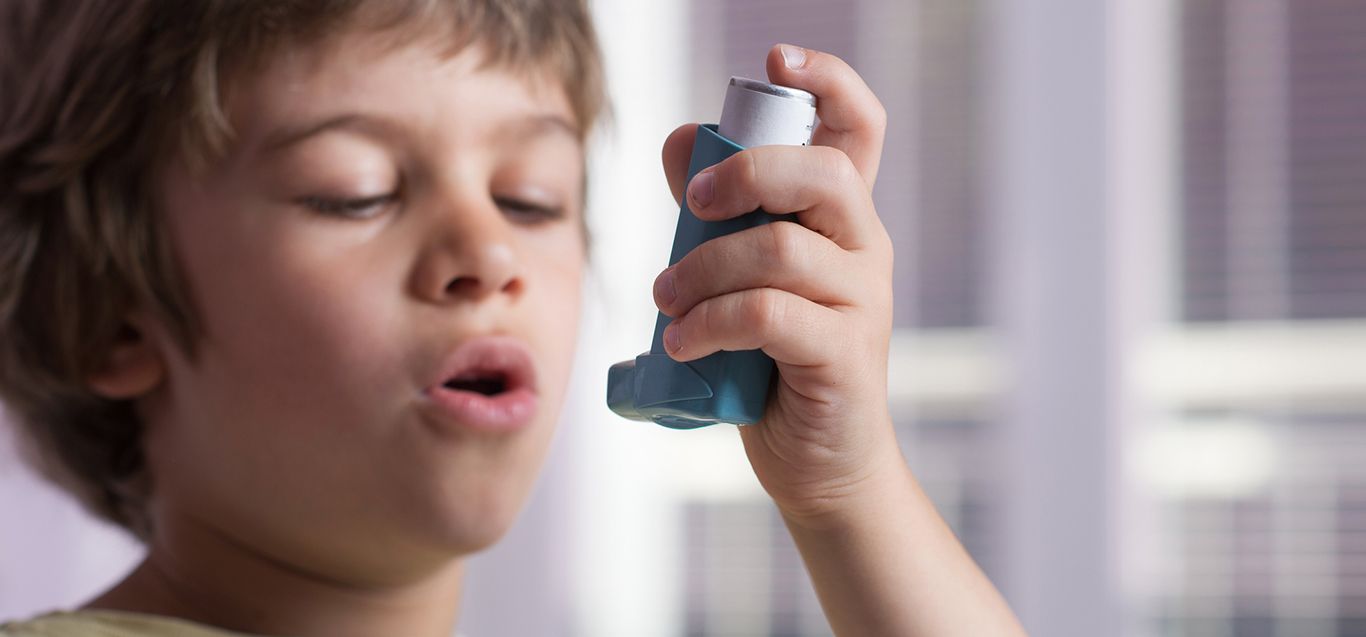 Asthma:Why is it worse in the spring?
Posted: May 08, 2015
Spring is in full bloom throughout the Mid-South. For children with asthma, spring sometimes means more wheezing and worsened symptoms. Le Bonheur Allergist/Immunologist Christie Michael, MD, shares some helpful information on pediatric asthma in recognition of Asthma Awareness Month.
What are signs of asthma?
Parents should watch for wheezing, which happens when the airways constrict and airflow is limited when exhaling. This can happen during times of exertion, like exercise, or in the middle of the night while the child is sleeping. Parents should watch for coughing, too, as a symptom of asthma. Because children can't always articulate what they're experiencing, parents should watch for complaints of stomach pain, back pain and thirst.
Is asthma common?
Yes. According to the American Academy of Pediatrics, asthma affects more than 23 million Americans – more than a quarter of which are children and adolescents. Most children with asthma develop symptoms by age 4 or 5.
What treatments are available for asthma?
There are two types of medications for asthma: a rescue inhaler, which is used in times of cough, wheeze or chest tightness to relax the airways; and an inhaler used twice daily to prevent the Inflammation of the airways. If symptoms or flares occur frequently enough, another medication, often called a control medication, is needed to prevent inflammation leading to exacerbation and control asthma symptoms.
Why are symptoms worse in the spring?
Seasonal allergens like pollen and molds found in the air this time of year are considered asthma triggers. Most children with asthma also have allergies, and allergens are often the most common triggers of an attack. Use air conditioning as much as possible to reduce allergens in the home, and children with allergy-induced asthma should avoid playing in leaves or grass. It's also important to bathe after exposure to any allergens.
Can you outgrow asthma?
The simple answer is no. The tendency to wheeze remains; however, asthma patients may not always need daily medication. This decision is best made under physician guidance and is based on frequency of symptoms and exacerbation. Treating allergies and getting asthma symptoms under control early gives patients the best chance to reduce medications later.

Did you know an estimated 10,000 children in Memphis have asthma? In 2013, Le Bonheur Children's implemented a program for children in Memphis with high-risk asthma – Changing High Risk Asthma in Memphis Through Partnership (CHAMP). Funded by the Centers for Medicare and Medicaid, the program aims to reduce hospitalizations and emergency room visits for children with asthma, as well as improve children's quality of life. CHAMP recently received the Environmental Protection Agency's 2015 National Environmental Leadership Award in Asthma Management.