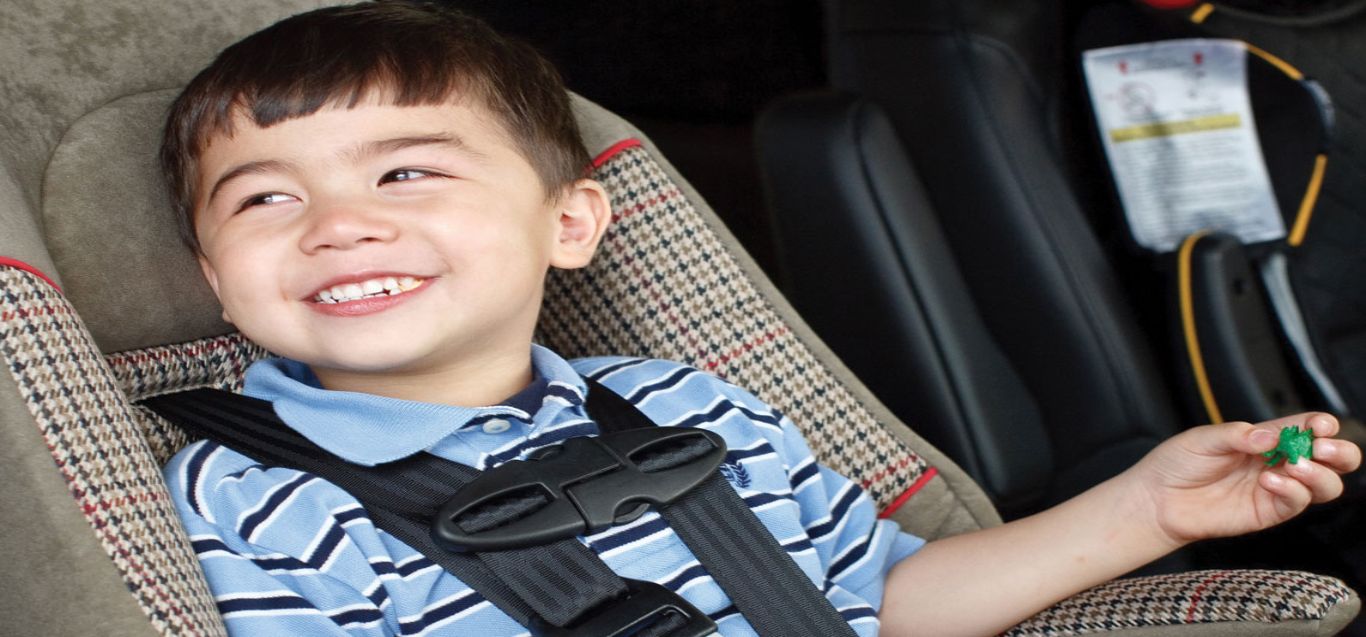 Child Safety Seat Guidelines: Rear-Facing Until Age 2
Posted: September 19, 2017
In a policy statement published in Pediatrics, the American Academy of Pediatrics (AAP) now advises parents to keep toddlers in rear-facing car seats until age two, or until they exceed the height or weight limit for the car seat, which can be found on the back of the seat. Many parents currently choose to turn their child to forward-facing around their first birthday.
Previously, the AAP advised parents to keep kids rear-facing as long as possible, up to the maximum limit of the child safety seat, and this has not changed. But it also cited one year and 20 pounds as the minimum for turning the child safety seat, which many parents and pediatricians interpreted as conventional wisdom on the best time to make the switch. The new policy clarifies the AAP's recommendation, making age two the new guideline—a real game-changer for parents of toddlers.
A study in the journal Injury Prevention found that children under age two are 75 percent less likely to die or to be severely injured in a crash if they are rear-facing. Another study found riding rear-facing to be five times safer than forward-facing.

"A rear-facing child safety seat does a better job of supporting the head, neck and spine of infants and toddlers in a crash, because it distributes the force of the collision over the entire body," said Dennis Durbin, M.D., F.A.A.P., a pediatric emergency physician and co-scientific director of the Center for Injury Research and Prevention at The Children's Hospital of Philadelphia and lead author of the policy statement and accompanying technical report.
Le Bonheur Children's talked to Susan A. Helms, R.N., M.A.L.S., Director of Injury Prevention and Safe Kids and a child passenger safety technician, to find out more about this new information.
Why are parents so eager to turn their child safety seats forward- facing?
"Transporting infants rear-facing until one year and 20 pounds has long been thought to be the best way to transport children. Years ago, many child safety seats only rear-faced to 20 pounds. New research tells us that staying rear-facing longer is best, The child safety seat manufactures have responded. Today, many child safety seats have highest weights of 35 pounds or higher. Parents are interested in having their children reach milestones. We need to instill that traveling rear-facing until age two is now considered the gold standard."
But isn't forward-facing easier for everyone?
"Yes, it's easier to interact with your child when she is facing -forward, and less awkward to get in and out of child safety seat. But safety should be the main concern."
What about squished legs?
"Kids who have only been rear-faced will most likely not be bothered, since they don't know anything else. And it's completely fine for their feet to touch the back of the vehicle seat, or for their legs to bend."
Why are so few parents aware of even the older guidelines that say kids should stay rear-facing as long as possible?
"Previous information provided was confusing. The AAP hopes that by making age 2 the new guideline, the message will be less confusing for parents and caregivers."
If my child turns 2 before he reaches the height or weight limit for the seat, should I keep him rear-facing?
"Yes. The safest decision is to keep him rear-facing until he reaches the height or weight limit of the child safety seat."
If my child reaches the height or weight limit for my child safety seat before age two, what should I do?
"When your child exceeds the height and weight limit of the rear-facing only child safety seat, purchase a convertible child safety seat with a higher height or weight limit (most go to at least 35 pounds rear-facing) and continue to use it rear-facing until age 2, or until your child reaches the height or weight limit for rear-facing use. At that point you can make the switch to forward-facing. That's a personal decision, one that may also be influenced by the size of the vehicle, the arrival of a younger sibling, or your budget."
What should I do if I've already switched my under-two child to forward-facing?
"Switch your child back to rear-facing."
Why is it so hard to properly install a child safety seat?
"It can be difficult! If you have questions or would like to make a n appointment to learn how to properly install our child safety seat, call Safe Kids Mid-South at 901-287-6730."