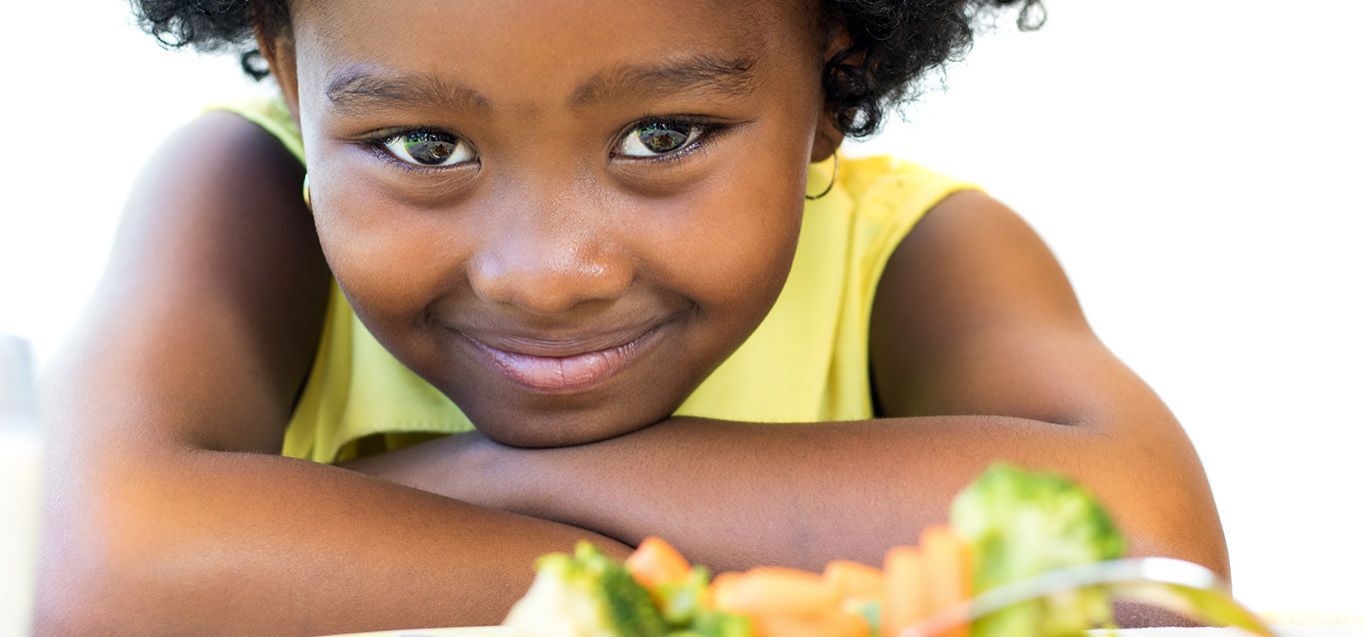 Healthy Foods that Last
Posted: April 03, 2020
As we limit our trips to the grocery store to protect ourselves and others from the novel coronavirus, COVID-19, long-lasting foods are becoming more of a priority. Here are a few recommendations for healthy options when purchasing groceries with a long shelf-life.
First, create a plan that will help you cut back on your trips to grocery stores.
Make a menu for 1-2 weeks.

Remember MyPlate when planning a meal. A healthy meal combines a lean protein, non-starchy vegetables, whole grains, and a fruit (optional if you have lots of fruit for snacks.)

Plans meals based on the foods you already have.

Before you go to the store, check your refrigerator, freezer, and pantry for the items that need to be used.

Stock your pantry with long-lasting non-perishable foods (see list below)
Food and drinks usually have dates listed on the packaging that indicate when they should be used or sold by. These dates do not always refer to the product's quality, and may not need to be thrown out. Maximize the freshness and quality of your food by learning how to store foods/beverages properly and how long they are safe to consume.
Healthy Foods with a Long Shelf Life
Food Groups
Items
Vegetables

Canned (low sodium, reduce sodium, no salt added are best)
Frozen (without sauce)

Fruit

Canned fruit (packed in 100% juice or water)
Fruit cups (packed in 100% juice or water)

Grains

Choose items that have 100% whole grains on the label
Whole wheat wraps
Corn tortillas
Whole wheat pasta
Brown rice
Whole wheat flour (try making whole wheat bread from scratch with the family!)

Protein

Eggs
Nuts/Seeds (unsalted)
Beans - Garbanzo beans (chickpeas), kidney, white, pinto beans, lentils, black beans

(yes beans are packed with protein, just remember they are starchy!)

Tuna and/or chicken in pouches or cans
Frozen shrimp, cod, salmon, scallops are best but tilapia and tuna are great, too.

Fats

Nuts/Seeds (unsalted)
Olive oil
Canola oil
Vegetable oils

Dairy

Non-fat dry milk powder (This is a great option if your store is out of fresh milk)
Frozen greek yogurt bars (brands like Yasso are making healthy eating fun)
Cheese (block, sliced, and shredded cheese can last 4 weeks in the fridge once opened)

Seasonings and Sauces

Dried seasonings add great flavor to food without adding excess salt.
Mrs. DASH seasoning mixes (Lemon Pepper, Taco, All Purpose)
Essential seasonings - chili powder, paprika, cumin, garlic powder, Italian seasoning, onion powder, red pepper flakes, cinnamon, cayenne, etc.
Salsa
Hot sauce
Low-sodium chicken, beef, vegetable stock
In need of recipe inspiration? Check out this cookbook from the Le Bonheur Healthy Lifestyle Clinic featuring lots of quick and easy recipes tested in our kid-friendly cooking classes.
Community Resources
These are difficult times, and having food on the table is a concern for many families. Here are several local organizations offering meals and food; use the links to locate an organization closest to you.
YMCA Meal Distribution List: (YMCA distributing meals for SCS)