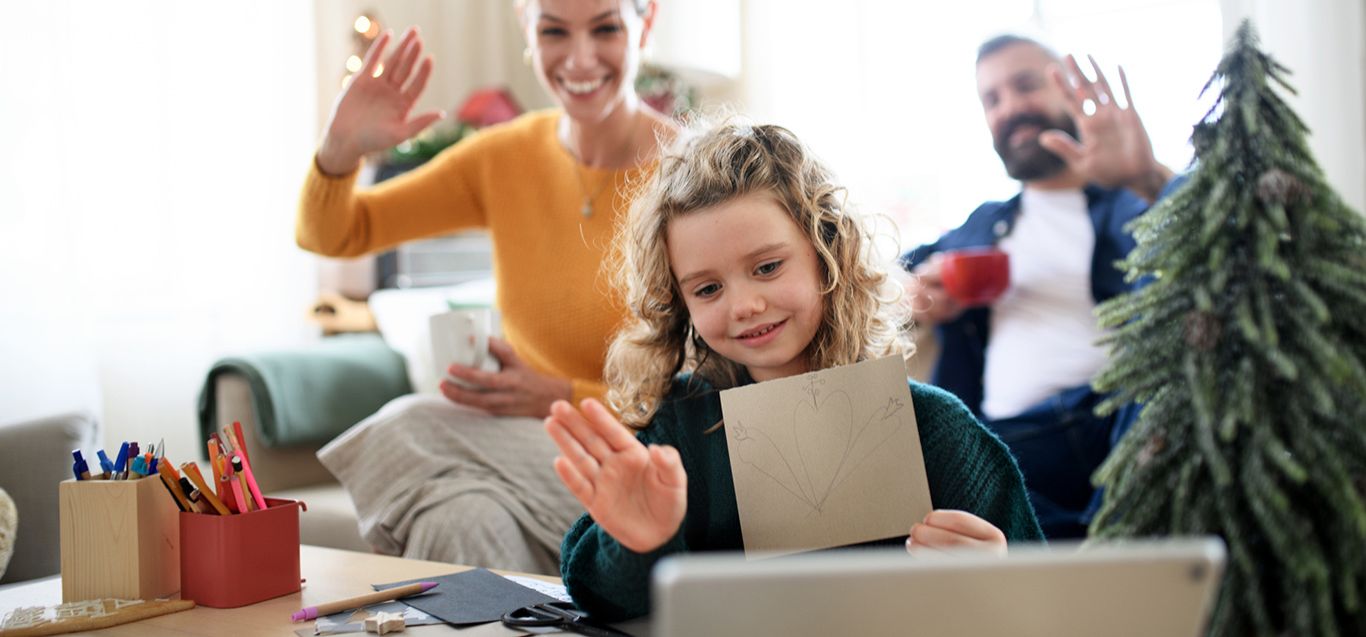 Holiday Safety Tips for Families
Posted: November 23, 2021
Food, family, gifts and decorations are all highlights of the holiday season, and this year there is plenty to celebrate as we all gather again.
Aside from protecting yourself from COVID-19 by ensuring you and your family ages 5 and older are vaccinated, some decorations like candles and Christmas trees can pose safety hazards around the house.
In 2017, it was reported that 268 children died in home fires. Nearly 87% of all fire related deaths happen at home. House fires spread rapidly and can leave families as little as two minutes to escape once an alarm sounds. According to the National Fire Protection Association, the top four days for candle fires are around Christmas and New Year's.
Using battery-operated flameless candles is an alternative that does not pose a fire risk.
Fires are not just a problem in the United States. In 2017, more than 27,000 children around the world died due to a fire or burn. Working smoke alarms reduce the chances of dying in a reported home fire by 50%.
Before putting out your holiday decor, please review the following tips from Safe Kids Mid-South:
Decorate with children in mind. Do not put ornaments that have small parts or metal hooks, or look like food or candy, on the lower branches where small children can reach them. Trim protruding branches at or below a child's eye level, and keep lights out of reach.
Natural Christmas trees always involve some risk of fire. To minimize the risk, get a fresh tree and keep it watered at all times. Do not put the tree within three feet of a fireplace, space heater, radiator or heat vent.
Never leave a lit Christmas tree or other decorative lighting displays unattended. Inspect lights for exposed or frayed wires, loose connections and broken sockets.
Do not overload extension cords or outlets and do not run an electrical cord under a rug.
Do not burn Christmas tree branches, treated wood or wrapping paper in a home fireplace.
Keep alcohol, including baking extracts, out of reach and do not leave alcoholic drinks unattended.
Color additives used in fireplace fires are a toxic product and should be stored out of reach. Artificial snow can be harmful if inhaled, so use in a well-vented space.
Holly Berry and Jerusalem Cherry can be poisonous. If they are used in decorating, make sure children and pets cannot reach them.
Check your car seat before holiday travel.
Prevent food or liquid spills in the kitchen by using the back burner of your stove and turn pot handles away from the edge.
Consider your child's age when purchasing a toy or game this holiday season. It's worth a second to read the instructions and warning labels to make sure the gift is just right.
Before you've settled on the perfect toy, check to make sure there aren't any small parts or other potential choking hazards.
In a poison emergency, call the national Poison Control Center at 800-222-1222.
For pediatric COVID-19 vaccine information, please visit www.lebonheur.org/getvaccinated.
For further Safe Kids Mid-South and Injury Prevention information, visit www.lebonheur.org/safekids.