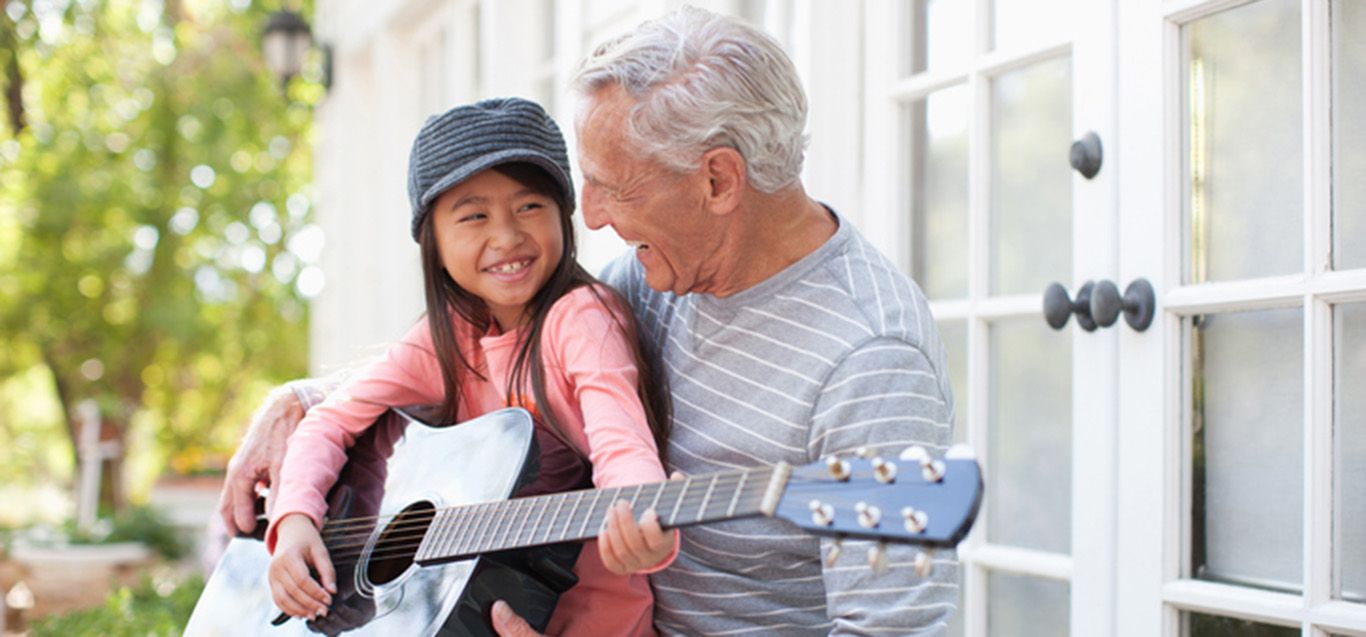 Music and brain development
Posted: September 22, 2015
There are lots of adults that remember learning to play an instrument as a child, some with fondness and others with dread. Now it seems that there will be some unexpected benefits from all of those hours of study. Thomas Hobson, director of Child Life at Le Bonheur, shares ways to incorporate music into your child's life.
A recent study found that musical training in childhood helped the brain functioning of older adults. More specifically, the brains of older adults who had music lessons, as a child, responded faster to speech than their counterparts that did not receive the lessons. In addition, the more musical training a person received, the faster their brains responded. This is even more amazing when you realize that most of the group had not picked up an instrument in decades.
This study goes to reinforce additional research that has shown impact of music on the brain's development. Research has demonstrated that music can stabilize behavior state, oxygen saturation, respiration rate and a number of other physiological responses. It's been learned from MRI studies that there are more areas of the brain engaged for music than the speech areas. This has led to the development of techniques that engage the musical areas of the brain when developing or relearning functional language skills.
So, what can a parent do to help their child? The good news is that many people have introduced their children to music, whether it's a lullaby for an infant or singing an old favorite song. Here are some additional pointers:
Expose your child to music
Have music be part of your child's life, from the radio to live performances. This includes singing to your child and music play, all of which many parents do without realizing it. Also, make a point to show your child many different forms and styles of music. Besides, you might find something that you like as well.
Have your child learn an instrument
Don't think that just because your child is young doesn't mean they can learn an instrument. Some methods begin teaching instruments as young as 3 years-old.
Sing
Don't want to take on an instrument, try singing. Chances are you're already doing it with your child anyway. Remember, it's the instrument you have with you all the time.
Quality music education
Make sure that your child is receiving quality music education. So, get involved with the music program at your child's school and help support those programs.