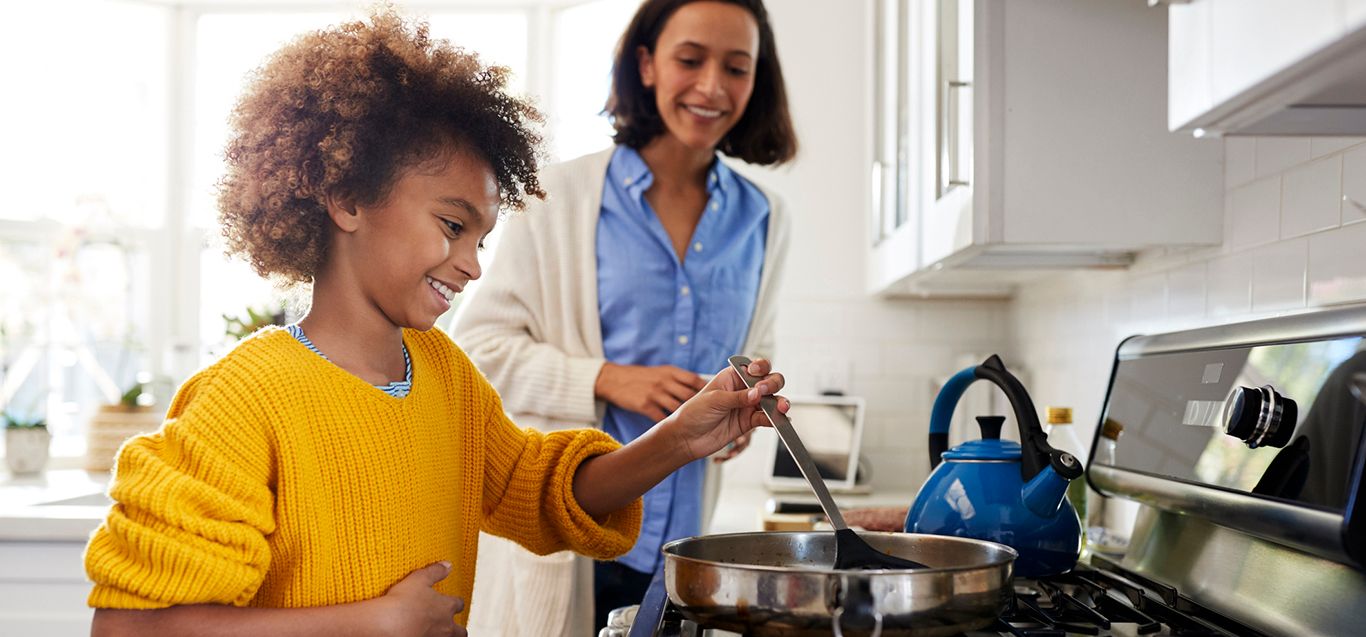 Parents: Add Injury Prevention to "Back to School" Plans
Posted: September 28, 2020
"Back to School" looks different this year because of the unprecedented Covid-19 pandemic. Regardless of whether your student is learning in the class room, virtually, or a combination of the two, childhood injuries can still happen. Safe Kids Mid-South, led by Le Bonheur Children's Hospital, is providing top safety tips for every situation and reminding parents and caregivers that it is important to make injury prevention part of their back to school plan.
Key Safety Reminders When Kids are at Home – Virtual Learning or After-School
Here are some key tips to help keep children safe when they're at home.
Teach older kids how to cook safely. Meals may look a little different in your house right now, and older kids may be helping with meals or making their own. Remind them to stay in the kitchen the entire time they're cooking and to use oven mitts or potholders to carry hot pots and pans. If they're using the microwave, teach them that dishes that have been in the microwave can be hot, too, and show them how to slowly open microwaved containers. The steam from hot foods can burn fingers and faces.
Store household cleaning products safely to prevent poisoning and save the Poison Help number in your phone: 1-800-222-1222. We're all bringing more hand sanitizers, cleaning and disinfectant products into the home. Young kids are often eye-level with items on tables and under the kitchen and bathroom sinks, so remember to keep these products in their original containers, out of children's reach and sight.
Three Key Safety Reminders When Kids are Traveling – To School or Taking a Break from Virtual Learning
Whether children are walking, biking, or riding in cars, it is important for parents to remind them of these safety tips.
Wear a helmet. Remind your kids to wear a properly-fitted helmet when biking, skateboarding, riding a scooter or in-line skating. If you're riding with your kids, remember to be a good role model and wear your helmet as well. It's important to wear a U.S. Consumer Product Safety Commission certified helmet to ensure proper protection.
Look left, right and left again. Teach kids to look left, right and left again before crossing the street. They may need to hear and practice this a few times before it becomes second nature.
Buckle up on every ride, every time. Ensure everyone in your car is buckled up on every ride using the right car seat, booster seat or seat belt for each person's age and size.