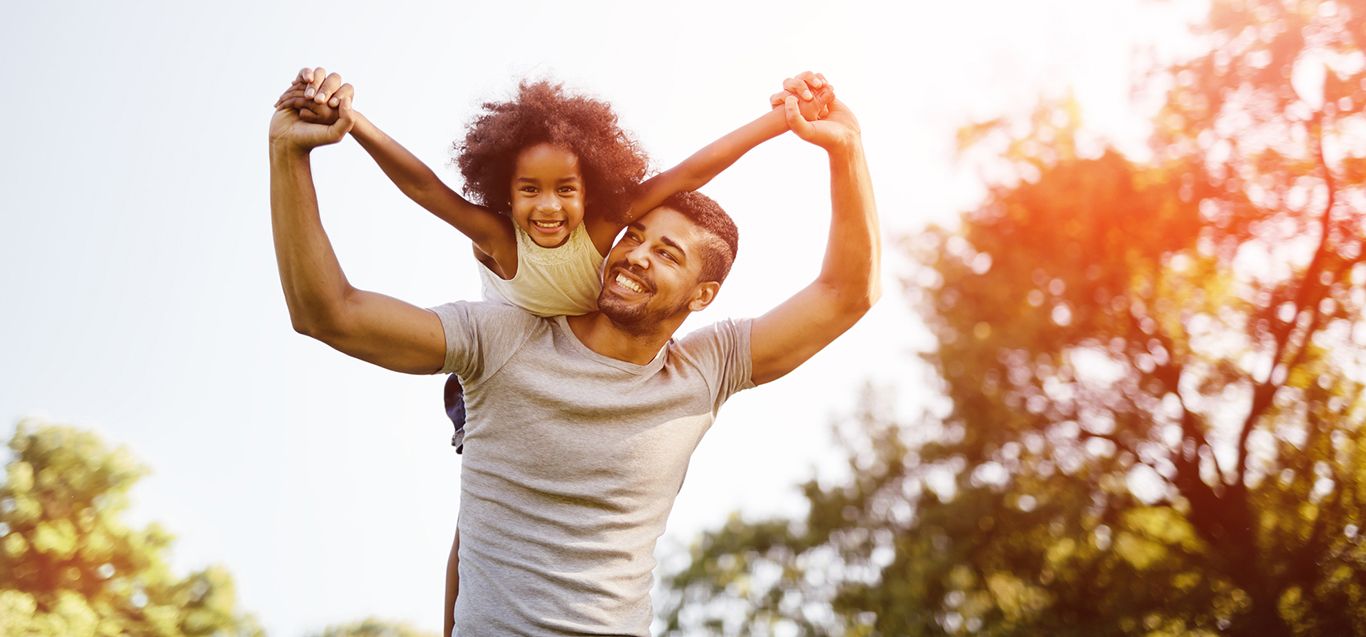 Tips to help kids smoothly transition into summer
Posted: June 18, 2021
From virtual class to socially-distanced in-person learning, the 2020-2021 school year was unlike any other. After a year filled with quite a bit of change, new challenges, and even losses, the transition to summer may be exciting, but could be stressful, too.
Thankfully, with some improvement in numbers of COVID-19 cases overall, we are seeing that restrictions are loosening.
Developmental Pediatrics Division Chief Toni Whitaker, MD, offers tips that may make the transition to summer, and ultimately back to school in the fall, go well for your child.
Should children keep a routine? Or should parents give children more freedom for the summer?
Most kids do well with a routine, though our summer routines are usually different from the school year. Some stability in terms of sleep schedules, meal times with a healthy variety of foods, and expectations of activities can keep kids grounded and comfortable in knowing what day-to-day looks like. After a year with a lot of surprises, some routines are likely to be helpful, though some freedom during summer is good, too. There can be a sense of control and ownership for kids in knowing what to expect. Parents can help to find a good balance for kids, as they know their own kids best. Older kids can get an additional sense of control and practice at creating some of their own healthy routines.
How important is outdoor play?
Kids of all ages (and adults!) need some fun and time to explore personal interests. Play is very important developmentally, though of course kids have different play patterns at various ages. As much as possible, let kids direct the types of play activities that they'll engage in. Parents - get in there to play with kids when possible; be a part of these enjoyable activities. When kids get to pick free play activities, they not only have a good time, but actually can gain some important developmental skills and having choices can really be empowering for a child (even if the parent sets out the available choices). Play time can even be a great time to talk freely, without something that has to be done (like running errands or doing household tasks). Getting outdoors when the weather is good, into a safe environment, gives good opportunities for exercise and if it's play, it may not even feel like exercise, but the health benefits of active movement will be the same!
Do you recommend summer camps or extra-curricular activities?
Some kids really thrive with structured activities such as sports or summer camps. Many types of summer experiences such as day camps and even sleep over camps are usually available, though this year with continuation of some COVID restrictions, there may be fewer available. Remember, too, that it's also not always activities that cost a lot of money that are best for kids. There are free or low cost ways to have a good time and rich experiences with family and friends, though sometimes we have to look a little harder to find them.
If you are considering an experience such as a summer day camp or sleepaway camp or a sport activity, here are some questions to ask (many of these from the American Academy of Pediatrics):

How will the camp help children follow coronavirus safety rules? Camps should have age-appropriate ways to help children practice hand hygiene, stay a safe distance from others, and wear face masks whenever possible and practical. Younger children will need a lot of reminders.
Will most activities be indoors or outside? Outdoor activities with more fresh air and room to spread out can lower the risk of spreading COVID-19. Connecting with nature can boost kids' health and mental health. However, even outside, it is important to avoid sharing germs. Camps should limit shared equipment for games and activities and clean them often.
How will campers move throughout the day at camp? It's worth thinking through how movement patterns may increase or decrease risk. Staggered arrival and drop-off times may also help limit contact between groups.
How will snacks and meals work? It may be safest for campers bring their own meals, if possible, and eat in separate areas or with their smaller group. This would be less risky than dining halls or cafeterias. Ideally, children should bring their own water bottles rather than drinking from water fountains.
Are there extra safety steps taken for sports camps? In addition to the general safety steps for overnight and day camps, sports camps should follow safety guidance for drills, practices and competitions. This includes local and state rules, which can vary widely.
What happens if someone gets sick or has a positive test? Camps should have plan for what to do if a camper or staff member starts having symptoms of COVID-19, or any other illness. This should be based on local or state public health guidelines and policies about how to respond and report suspected COVID-19 cases. They should provide clear information to staff, campers and their families on when and how long to stay home if they get sick or have close contact with some who has COVID-19.
What kind of support is available for campers with special health care needs? Camp directors should aim to meet the needs of all children. Some children with special health care needs or disabilities may need special accommodations so they can enjoy camp while being protected against COVID-19. If your child has special health care needs, talk with camp directors and your pediatrician to identify what specific accommodations your child may need. Existing plans, such as Individualized Family Service Plans and Individual Education Plans, can be helpful.
Click here to see updated camp guidance from the CDC.
Some children may have summer school to make up for lost time; how can we find a balance between studies and enjoying some time off?
Summer school may be a reality for more kids this year. Help your child balance between work and free time if doing summer work. Summertime continuation of learning is not a bad idea, though, whether or not it's needed for more official summer school. Activities such as reading, including joining a library book club, are enjoyable and allow kids to read more of what interests them, which can spur a lifetime of the love of reading and learning. Let their imaginations take off with other activities that have a bit of a learning component, but allow them to explore what they prefer. Making simple arts and crafts or thinking about science or fantasy are fun while encouraging creativity and exploration.
COVID-19 cases are getting better. How important is it that children and families still follow safety guidelines?
As we've learned over the past year, we all need to keep aware of recommendations for safety. While we are beginning to enjoy a little more freedom with lower COVID rates and increasing vaccinations in our community, this is not a time to give up on the very good public health measures that have helped us get that improvement. As things hopefully continue to get better, there will likely be new guidelines recommended by public health officials. Keep an eye and ear out for these from official sources. Help your kids to be aware of these important strategies to keep COVID rates down -- it's still important to use our face masks, wash our hands, and keep a distance from others (though with vaccines, if folks are vaccinated, we can start to be closer than in the past year). Kids take cues from adults, so we've got to continue to set good examples for these behaviors. We can let up a little as we get the OK from the experts, but let's still be careful. Help kids understand it's still important, and that we can all feel we're doing our part to help everyone stay safe.
Is it safe to socialize with friends and family this summer?
Finding safe ways to visit friends and offer opportunities to socialize is important. For some kids, social connections seem to come fairly naturally, but for others, and depending on ages, we might need to help a bit. As kids have been out of school for a bit, it's easy to lose practice. A really important aspect of some of the loosening restrictions has been that it's becoming safer to spend time with vaccinated family members. This is so important for kids, who may not have seen grandparents in a while, for example. Stay careful, according to current guidance, but think about ways to connect.
What are the plans to vaccinate children?
Currently, adolescents 12 and older can receive a COVID vaccine. Vaccine trials for children ages 2-12 are happening now. This is another way families can feel they're protecting themselves and others, by getting vaccinated when the time is right.
After the summer, how can we prepare children for school in the fall and all of the unknowns?
Whatever your kids and family decide to do in the summer, help kids start to look forward to a new school year. There still are some unknowns, so being honest about not knowing exactly how the next school year will go is fair to kids. Do help them think about the positives and stay flexible. Flexibility is a very good skill for kids to develop and hopefully we've all come this far through the pandemic appreciating that even more. As a reminder, if a child or teen does seem to be struggling at all emotionally with transitions or challenges, please reach out to their doctor, teacher, or counselor to seek additional help.