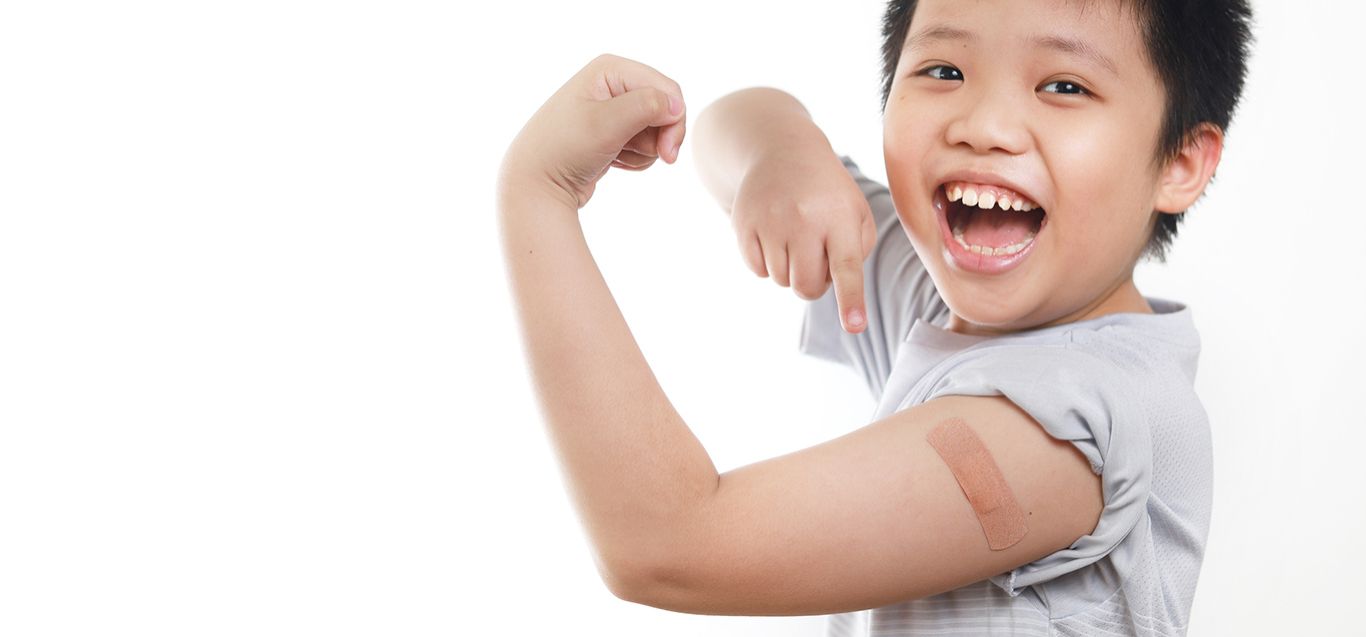 What parents need to know about the COVID-19 vaccines for young children
Posted: June 22, 2022
On Saturday, June 18, the Advisory Committee on Immunization Practices (ACIP) at the Centers for Disease Control and Prevention (CDC) unanimously voted to recommend COVID-19 vaccination for everyone 6 months and older, following unanimous approval from the U.S. Food and Drug Administration (FDA) of new Moderna and Pfizer vaccines for young children.
We know parents want what's best for their children and understandably have questions about these new vaccines. The pediatric experts at Le Bonheur Children's are here to help with answers to your questions.
The first question, and one we've been receiving for months from parents anxious to offer their children protection against the novel coronavirus, is why it took so long for the vaccine to be approved for this age group.
It's important to note that when the FDA declined to authorize the two-dose Pfizer vaccine in February, that was because the lower dose they used didn't work well enough with only two doses, not because of any safety issues. The Pfizer vaccine is now a three-dose regimen, offering better protection, as a result.
What vaccines are available for young children, and how are they different from the doses given to older children, as well as from one another?
The vaccine made by Moderna for 6-month-olds to 5-year-olds is a two-dose series, given four weeks apart.
The Pfizer-BioNTech vaccine for 6-month-olds to 4-year-olds is a three-dose series. The first two shots are given three weeks apart, and the third one eight weeks after the second shot.
Both vaccines are lower doses than those given to older children and adults.
Is the vaccine safe? What are the side effects?
Before authorizing or approving COVID-19 vaccines, scientists conducted clinical trials with thousands of children and teens to establish their safety and effectiveness. Data so far suggests very mild side effects in most young children, with symptoms such as increased fussiness, sleepiness and pain at the injection site.
Should children who have already had COVID-19 get vaccinated?
Yes, emerging evidence suggests that the vaccine will offer extra protection to anyone who has already had COVID-19. For children who have been infected with the virus that causes COVID-19, their vaccination doses can be delayed 3 months from when symptoms started or, if they did not have symptoms, when they received a positive test. This possible delay can happen with either a primary dose or a booster dose.
Where can I get a COVID-19 vaccine for my child? When will it actually be available?
Orders have been placed locally at hospitals, certain pediatricians' offices and health departments for the COVID-19 vaccines and should be available by the end of June. We recommend calling your pediatrician's office to learn when and if they are receiving shipments and to schedule an appointment. If your pediatrician's office has not ordered the vaccine, they should be able to tell you the nearest location offering vaccines for kids.
Can my child receive the COVID-19 vaccine with other vaccines in the same visit?
Yes, and we encourage you to make sure your child is up-to-date on ALL routine and required immunizations, especially before the start of the school year.
Will the vaccine give my child COVID-19?
No, your child cannot get COVID-19 from any COVID-19 vaccine. The type of vaccines available for children are mRNA vaccines. They contain the genetic code for a protein from the virus that causes COVID-19 from which your body makes the protein. The immune system then responds to the protein, producing protective immune responses. The body breaks down the mRNA within a few days after vaccination. The vaccine does not contain any other components of the virus and, therefore, cannot cause infection. The symptoms you feel after the vaccination are due to the immune system responding to this one protein.
If young children don't get as sick from COVID-19, why should they get a vaccine?
It's true that COVID-19 is less risky for kids than for adults. But more than 400 children aged 4 and under have died from COVID-19 since January 2020 and many children have experienced chronic symptoms known as "long COVID." Also, COVID-related hospitalization rates are higher for children 4 and younger than they are for older children, and more than half of pediatric hospitalizations among kids ages six months through 4 years occur in children with no known underlying risk factors. While previous illness does provide some protection, receiving the vaccine is the best way to guard against severe illness from COVID-19 in the future.
If my child is 4 years old, should we wait until they are 5 and get the higher dose?
Four year old children should start the vaccination series now and not delay. If a child turns 5 during the vaccination series, then subsequent dose(s) can be with the higher dose recommended for 5-11 year olds.