The gastroenterology fellowship provides exposure to a broad spectrum of disorders in children as a result of Le Bonheur's multistate catchment area. Fellows provide consultations throughout Le Bonheur and St. Jude Children's Research Hospital, conducting endoscopies and other procedures as indicated. In addition to general clinics, fellows participate in the aerodigestive, eosinophilic esophagitis, liver/liver transplant, inflammatory bowel, motility and intestinal rehabilitation clinics, which bring together multidisciplinary specialists to manage children with complex disorders.
Our goal is to help fellows develop the skills that complement their interests and put them on the path to success.
Learn more about UTHSC's Gastroenterology program and apply.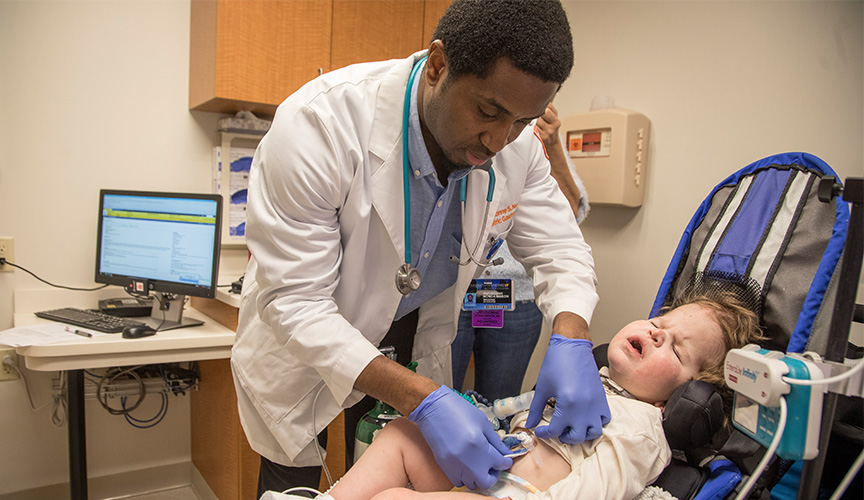 Research Interests
Bench research in liver cells and animal models
Clinical studies in short bowel syndrome, liver diseases, motility disorders, eosinophilic esophagitis and inflammatory bowel diseases
Program Staff: Gastroenterology
Program Director
Associate Program Director
Fellowship Coordinator