Le Bonheur Early Intervention and Development (LEAD) program helps families support their children with special needs to reach their developmental potential. Services include developmental, occupational, physical and speech therapy as well as support from a board certified behavior analyst for families who qualify for the Tennessee Early Intervention System (TEIS).
Call 901-287-4900 for more information.
Families who benefit from early intervention typically have children who:
were born prematurely
have genetic, neurological or acquired disorders
have vision, hearing or other sensory impairments
experience delays in one or more areas of development
have feeding difficulties
The LEAD staff includes more than 50 specialized members who provide individualized services based on the family's daily routine. Specialty areas include:
speech and language therapy
feeding therapy
physical therapy
occupational therapy
developmental therapy
adaptive equipment modification and fabrication
behavior analysis
early childhood education
inclusion support for children with special needs in child care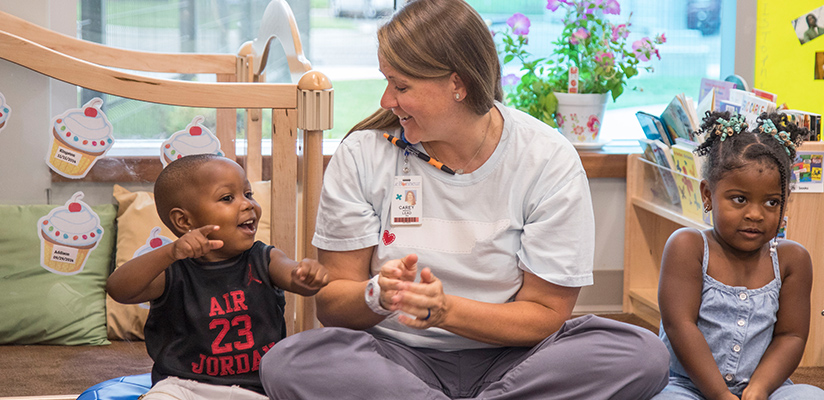 Inclusion Support
Le Bonheur facilitators and nurses partner with child care centers throughout the community, ensuring children with special needs are able to learn alongside their peers. Inclusion Support helps children with medical needs and developmental delays integrate into a typical child care setting.
Therapy in Jackson, Tenn.
Early intervention services are available in homes and community-based child care centers throughout West Tennessee. Outpatient rehabilitation services are available at the Le Bonheur Therapy Outreach Clinic in Jackson, Tenn.
Services include:
speech and language therapy
feeding therapy
occupational therapy
physical therapy
For more information about our Jackson clinic, please call 731-984-9961.