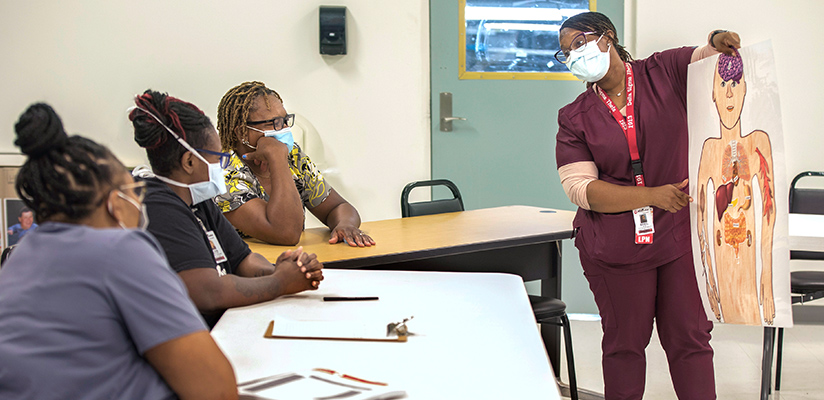 Project Diabetes addresses the needs of patients and community members diagnosed with or at-risk for Type 1 or Type 2 diabetes. The program works to improve self-management of diabetes, reduce A1C values, improve school or work attendance and decrease preventable hospital stays through education and intervention.
Project Diabetes partners with two Memphis charter schools, serving middle and high school students attending the Memphis Academy of Health and Science (MAHS) and KIPP Memphis Collegiate Middle and High schools.
Children in even school grades undergo BMI, blood pressure, glucose and cholesterol screenings to establish baseline data, allowing Le Bonheur to tailor the best interventions.
For more information, please contact (901) 287-4792.