The Movement Disorder and Tourette's Syndrome Center at Le Bonheur's Neuroscience Institute treats a variety of common movement disorders seen in children, including tics and Tourette's syndrome. Our multidisciplinary approach addresses all aspects of movement disorders from diagnosis to psychiatric services to rehabilitation needs and is the only multi-specialty, comprehensive program in the area.
Conditions We Treat
Our providers treat the full range of movement disorders seen in children including:
Tremors – involuntary shaking of a part of the body
Ataxia – disorders that cause clumsy movements and difficulty with coordination
Dystonia – uncontrolled and involuntary muscle contractions
Chorea – involuntary movements of the hands, feet and face
Stereotypies and other developmental movement disorders in children
Myocolonus – brief, involuntary muscle jerks
Abnormal eye movements
Tics – rapid, difficult to control movements or sounds
Tourette's syndrome
Symptoms of Movement Disorders
Uncontrolled, sudden and repetitive movements and sounds
Shaking or trembling arms or legs
Stiff muscles
Difficulties with balance and coordination
Involuntary muscle jerks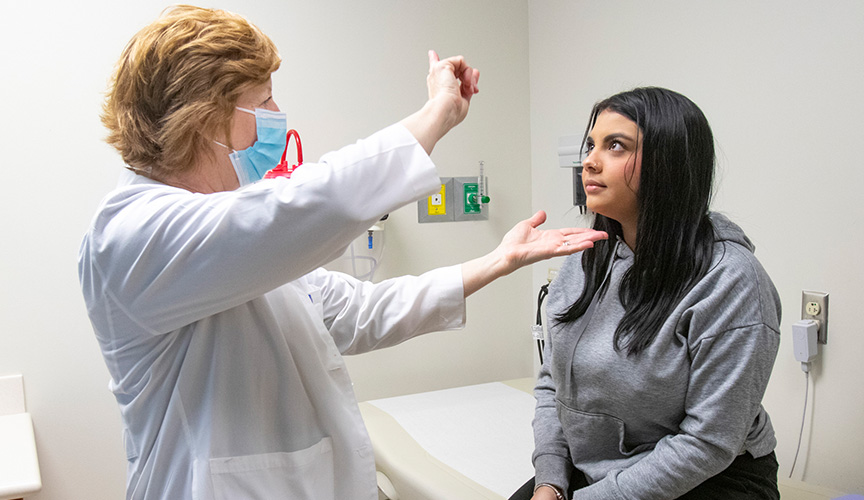 What to expect at your appointment:
Your child's first appointment will be with one of Le Bonheur's pediatric neurologists who specialize in movement disorders and Tourette's syndrome. A thorough neurological evaluation will be conducted in order to identify the proper diagnosis for your child.
If other services are needed, our pediatric neurologists may refer your child to other providers at Le Bonheur, including behavioral psychologists who are trained in CBIT (Comprehensive Behavioral Intervention for Tics), neuropsychologists for cognitive testing, child psychiatry for management of associated conditions and rehabilitation services including physical, occupational and speech therapy. Our experts will work with your child's school to provide education to teachers and create the best education plan for your child.
For rare movement disorders, your child may be referred to one of our geneticists for further genetic testing. Our geneticist have access to whole genome sequencing – a technique that determines a child's entire DNA sequence.
Treatment Options for Tourette's Syndrome and Movement Disorders
Successfully treating movement disorders or Tourette's syndrome means treating not only the underlying causes, but ensuring that your child has the tools to navigate everyday life. These treatments include:
Oral medications
Diagnosis and treatment of co-morbidities such as anxiety, attention-deficit/hyperactivity disorder (ADHD) and obsessive compulsive disorder (OCD)
Comprehensive behavioral intervention for tics (CBIT) – a non-medication treatment that teaches patients how to cope with and manage their tics
Cognitive behavioral therapy
Research and Clinical Trials
Le Bonheur's experts are actively working to identify the underlying mechanisms of tics, Tourette's syndrome and other movement disorders and find new treatments for these conditions. If you're interested in learning more about available clinical trials, please contact us using the form below.
Meet Our Movement Disorders Team
Neurology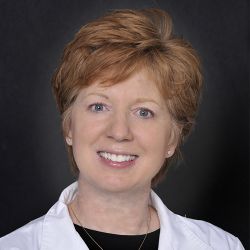 View Profile
Robin Jack, MD, is certified by the American Board of Psychiatry and Neurology and specializes in general pediatric neurology, neonatal neurology, tics and tourette's syndrome .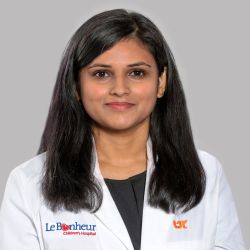 View Profile
Ashmitha Raja, MD, is a pediatric neurologist and assistant professor at the University of Tennessee Health Science Center. She is a member of the American Academy of Neurology.
Psychiatry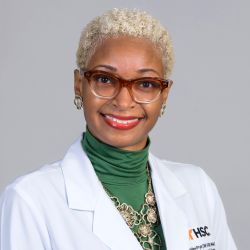 View Profile
Tracee Ridley-Pryor, DNP, APRN, PMHNP-BC, is a psychiatric mental health nurse practitioner at Le Bonheur. She is director of Pediatric Neurology Research for the University of Tennessee Health Science Center.
Neuro-Ophthalmology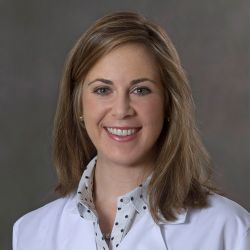 View Profile
Lauren Ditta, MD, specializes in pediatric neuro-ophthalmology. She treats children with a wide range of abnormal eye movements including complex strabismus, nystagmus, cranial nerve palsies affecting eye movement and congenital cranial dysinnervation syndromes.
Neuropsychology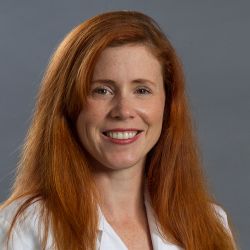 View Profile
Christen Holder, PhD, is the clinical director of Pediatric Neuropsychology and specializes in epilepsy, congenital heart disease and high-risk newborn populations.
Clinical Psychology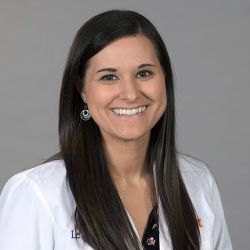 View Profile
Gwen Beard, PsyD, is a clinical psychologist. She is assistant professor of pediatrics at the University of Tennessee Health Science Center.
Transcranial Magnetic Stimulation Research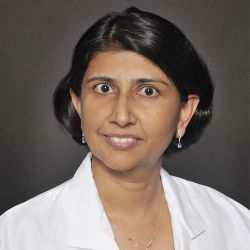 View Profile
Shalini Narayana, MBBS, PhD, is an expert in the application of transcranial magnetic stimulation (TMS) and other non-invasive imaging with interests in changes in motor and cognitive neural systems.
Child Neurology Tupelo Outreach Clinic
Clinical Coordinator