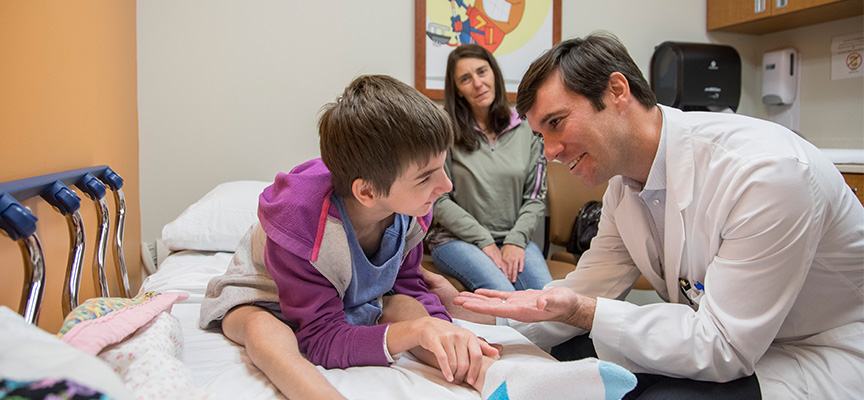 We strive to offer comprehensive, specialized care for individuals diagnosed with cerebral palsy or other neuromuscular conditions that began during childhood. We help children and their families achieve greater well-being so that they may live life to their greatest potential.
Our medical and rehabilitation specialists provide a broad range of services working closely with patients and families to develop comprehensive treatment plans. Because neuromuscular conditions affect patients differently, we are committed to finding the very best treatment for each person. In addition, we actively research various conditions, treatments and outcomes in order to advance our care and ensure that every child develops to their fullest potential.
The Neuromuscular Clinic was made possible through a transformational gift from the Children's Foundation of Memphis to the Campbell Foundation with the support of pediatric orthopaedic surgeons of Campbell Clinic and many healthcare specialists of Le Bonheur Children's Hospital.
Stay up to date with news and information by following Campbell Clinic's Facebook and Twitter pages.
Treating Cerebral Palsy
Cerebral Palsy is a condition caused by an injury to the brain before, during or shortly after birth. The brain injury may limit a child's ability to run and play and often alters bone and muscle growth.
Associated problems can include difficulties with sensation, perception, cognition, communication and behavior. Epilepsy and secondary musculoskeletal problems also might occur.
Although cerebral palsy can't be cured, treatments can help ease symptoms and improve your child's abilities.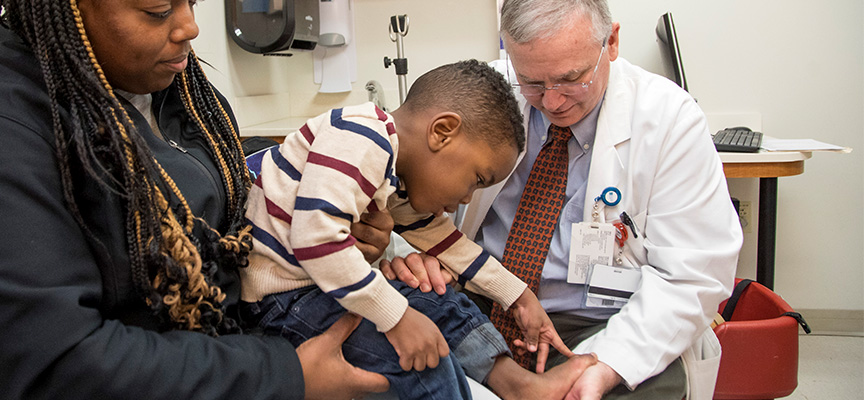 Your First Appointment
Your child's first appointment will be arranged by a clinical coordinator who works with CP patients. During your appointment you should expect a thorough visit with interaction with many specialists as well as a take away comprehensive care plan.
We encourage families to prepare for a long visit. You are welcome to bring snacks, books or small toys if you would like. Please bring a list of medications including dosage amount and any paperwork regarding guardianship if necessary. Many families find it helpful to prepare a list of questions for our physicians and staff.