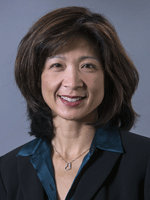 Eunice Huang, MD, MS, chief research biomedical informatics officer, Children's Foundation Research Institute
Directs the design and functional capabilities available at BMIC and oversees protected health information (PHI) compliance for research. She develops new capabilities of BMIC to further support research work of the University of Tennessee Health Science Center pediatric community. Contact her.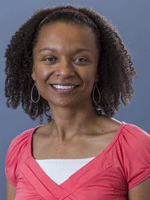 Tamekia L. Jones, PhD, director, Biostatistics Core, CFRI
Assists investigators with study design, sample size and power calculations and statistical analyses. Contact her.
Oluwaseun Ajayi, MS, bioinformatics technical assistant, Biomedical Informatics Core, CFRI
facilitates extraction of data from existing data sources (Cerner EMR) for research. She has expertise in data definitions and appropriate usage, especially as it pertains to our current EMR, Pediatric Research Database (PRD) and Research Electronic Data Capture (REDCap) database management system. Contact her.
Ruchi, MS, bioinformatics research specialist, Biomedical Informatics Core, CFRI
Ruchi is responsible for developing and maintaining Pediatric Research Database (PRD), software applications, tools and database management systems. She also assists with Extract, Transform, Load (ETL) and data security requirements. Contact her.