This winter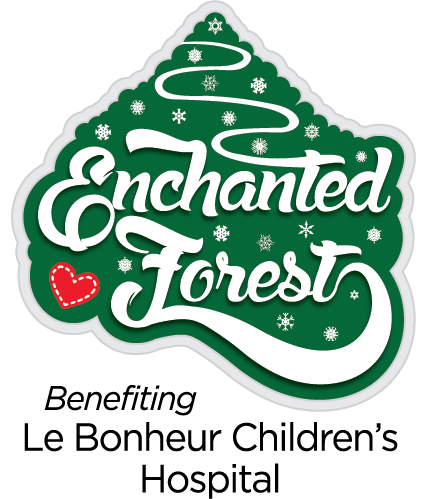 , there is a special way you can bring smiles to the children at Le Bonheur. It's easy – for a $50 donation to Le Bonheur, we'll deliver a cuddly stuffed penguin to a child in the hospital. That cute little penguin is sure to comfort a sick child. Your donation will also help us provide life-saving and life-changing care to children all year long.
To say thank you for your gift, we'll recognize you or your organization with a penguin at the Enchanted Forest at the Pink Palace Museum. We hope you'll come by to see your penguin on display in the penguin pond and also bring your family to experience the magic of the Enchanted Forest.
The Enchanted Forest will run Saturday, November 17 – Saturday, December 31, 2018.
Click here to donate to the Penguin Pal Program.
If you have any questions or need any additional information please contact foundation@lebonheur.org.
The patients of Le Bonheur Children's Hospital and your friends at the Enchanted Forest thank you for your gracious support. You are helping make miracles happen for the children of Le Bonheur!