Le Bonheur Children's Outpatient Center - Jackson
In its continuous commitment to the children of West Tennessee, Le Bonheur Children's Hospital opened a new, 30,0000 square-foot facility in Jackson, Tenn., in 2018. The Jackson Le Bonheur Children's Outpatient Center features 20 exam rooms and provides a variety of diagnostic services including lab, X-ray, ultrasound, EKG, EEG, ECHO and pulmonary function testing. Subspecialty clinics include cardiology, endocrinology, gastroenterology, general surgery, genetics, nephrology, neurology, pulmonology and urology.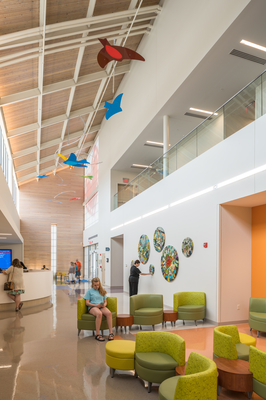 Location
1535 Vann Drive
Jackson, TN 38305
731-984-9944
Appointments: 901-287-7337 or 1-866-870-5570
>
Services
Physicians
Testing
ECHO
EEG
EKG
LAB
PFT
Ultrasound
X-ray
Community Services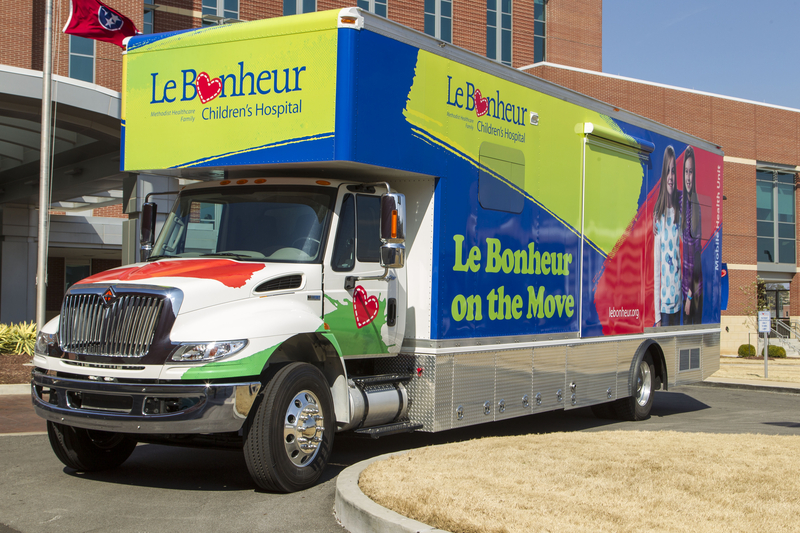 Le Bonheur on the Move (LOM) is a mobile medical unit that travels in rural West Tennessee to provide affordable, accessible healthcare services for children. This is accomplished by partnering with school systems who have identified a need for their children. LOM supports the efforts of primary care providers by identifying the health care needs of children, offering preventative health services and education, and linking children to appropriate medical and/or behavioral health services. LOM also refers children who have or are at risk for developing a chronic condition to RN Health Education. Registered Nurse Health Educators provide education about healthy living and make referrals to primary care or specialists when needed.
Le Bonheur Community Outreach's Behavioral Health Care Navigation is a school-based program currently being piloted in Bells Elementary and Crockett County Elementary Schools. The goal of this program is to identify the social, emotional, and behavioral needs of children, offer interventions to address needs in the home and school environments and link children to appropriate community resources.