Meri Armour, MSN, MBA
President and CEO
Meri Armour was named president and CEO of Le Bonheur in 2007. She has since led the hospital through a major fundraising campaign and the opening of a $340 million state-of-the-art facility. Meri has served on the Children's Hospital Association Board of Directors and the Child Health Corporation of America Board of Directors.
Meri serves on the Greater Memphis Chamber of Commerce Board, the Urban Child Institute Board of Directors and the Memphis Research Consortium. She is also a member of the Women's Foundation for a Greater Memphis and the Memphis Women's Forum.
Meri received a Master of Science in Nursing (MSN) and Master of Business Administration (MBA) from Case Western Reserve University Frances Payne Bolton School of Nursing and CWRU Weatherhead School of Management.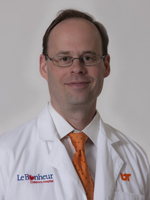 Jon McCullers, MD
Pediatrician-In-Chief
Dr. Jon McCullers is chair of the Department of Pediatrics for The University of Tennessee Health Science Center (UTHSC) and pediatrician in chief for Le Bonheur Children's Hospital. Before joining Le Bonheur, McCullers worked as a pediatric infectious disease researcher at St. Jude Children's Research Hospital.
From the Hampton Roads area of Virginia, McCullers received his Bachelor of Arts in pre-medicine from the University of Virginia. He received his medical degree from the University of Alabama at Birmingham, where he also completed his internship and residency. He moved to Memphis, Tenn., in 1996 for a Pediatric Infectious Disease fellowship with a joint St. Jude/ UT program. He joined St. Jude as an assistant faculty member in 2000 and was named a full faculty member in 2011.
Mark Williams, MD, FAAP, FACS
Surgeon-In-Chief
Pediatric Urologist Mark Williams, MD, FAAP, FACS, is surgeon in chief for Le Bonheur Children's Hospital. He also serves as the hospital's chief of Pediatric Urology.
Williams leads the pediatric urology fellowship program for The University of Tennessee Health Science Center and is a faculty member of St. Jude Children's Research Hospital. He has practiced at Le Bonheur since 2002 and serves as associate professor within the Department of Urology at UTHSC. Williams graduated from the Medical College of Georgia and completed fellowship training in pediatric urology at UTHSC and Le Bonheur.
Harris L. Cohen, MD, FACR
Radiologist-In-Chief
Harris L. Cohen, MD, FACR, is radiologist in chief for Le Bonheur Children's Hospital. He also serves as medical director of Radiology for Le Bonheur and as executive chair of Radiology and professor for the University of Tennessee Health Science Center.
Cohen graduated from S.U.N.Y Downstate Medical Center and completed fellowship training in diagnostic radiology at Children's National Medical Center.
Bill May, MD, MBA
Chief Medical Officer
Dr. Bill May is an assistant professor of Pediatrics and Neurology for
The Universit
y of Tennessee Health Science Center
(UTHSC). May has worked with Methodist Le Bonheur Healthcare and many of its service areas since 1977. Before he was named chief medical officer in 2004, May served as medical director for the Care Management department at Methodist North Hospital.
He received his medical degree completed pediatric and neurology residencies at UTHSC and earned a MBA in 2002 from Christian Brothers University. A Memphis native, May spent most of his career at Le Bonheur practicing pediatric neurology.
May is certified by the American Board of Pediatrics, the American Board of Psychiatry and Neurology, and the American Board of Clinical Neurophysiology. He is an associate member of the American College of Hospital Executives.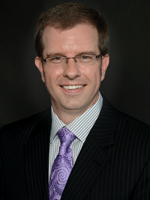 Kevin Todd, MBA
Chief Financial Officer
Kevin Todd joined Le Bonheur as chief financial officer in June 2013 but has been part of the Methodist Le Bonheur Healthcare family since 1996. Todd previously held CFO roles at both Methodist North Hospital and Methodist South Hospital. He also worked as director of Finance at Le Bonheur from 2002-2005.
Todd received a bachelor's degree in business administration from Union University in 1993 and earned a Master of Business Administration from the University of Memphis in 1999.
Todd is currently a member of the Healthcare Financial Management Association. He also serves as treasurer for the Le Bonheur Foundation and as a board member/financial adviser for Community Health & Well-Being and ULPS.
Janet Phillips, MAEL
Vice President of Planning, Strategy and Business Development
Janet Phillips came to Le Bonheur in 1988 as the director of Marketing and Communications. In 2005, she was promoted to Executive Council and was named vice president of Planning, Strategy and Business Development in 2012.
In her role, Phillips leads values-based culture shaping initiatives at Le Bonheur and throughout Methodist Le Bonheur Healthcare, focusing on high quality patient- and family-centered care. Phillips also leads short- and long-term strategic planning and goal setting and serves as liaison between the hospital and UT Le Bonheur Pediatric Specialists for regional business development.
Phillips earned a master's degree with a focus on executive leadership from Christian Brothers University.
Brandon Edgerson, MS, PharmD
Vice President of Professional Services
Brandon Edgerson, MS, PharmD, will soon assume the role of Le Bonheur's vice president of Professional Services. In his new role, Brandon will oversee operations in the Pharmacy, Lab, Radiology, Rehabilitation Services, Nutrition, Emergency Department, Child Life and Respiratory Care.Brandon joined the Le Bonheur family in 2006 and served as director of Pharmacy before his vice president role. Brandon earned his PharmD from Xavier University of Louisiana in New Orleans and his master's from The Ohio State University.
Rick Kanschat
Administrative Director of Support Services
As administrative director of support services, Rick Kanschat is charged with Plant Operations and Facilities, Environmental Services, Materials Services/Mail Room, Security, Food Services, patient advocates, interpreters, Information Desk, patient transport, Audio Visual Services, telecom and operators, and Clinical Engineering.
Kanschat joined Le Bonheur in 2007, after working for Johnson Controls as director of Facility Services. He has a degree in civil engineering from Phoenix College in Arizona.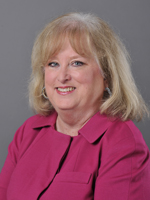 Kavanaugh Casey
Executive Director of Le Bonheur Foundation
Kavanaugh Casey is executive director of the Le Bonheur Foundation, where she led efforts to complete Le Bonheur's $100 million capital campaign, the largest in our city's history. She was previously director of Development for the Foundation's major gift program. On staff since 1994, she has supervised the annual giving program for Le Bonheur, working with volunteer and third-party groups in addition to implementing staff-driven events and programs.
Before joining Le Bonheur, Casey was assistant public relations director for Ward Archer and Associates and assistant creative director for Durham and Associates, developing communication campaigns for local and national clients. In addition, she was editor of "Market Place" magazine in Dallas, TX.
Casey graduated from the University of Memphis with a Bachelor of Arts degree in journalism. She is a member of the Association of Fundraising Professionals (AFP) and the Association of Healthcare Philanthropy (AHP). She has served on numerous community boards, including Big Brothers and Big Sisters and the Memphis Mental Health Society, and has held leadership roles in volunteer organizations such as Subsidium, Inc.
Shannon Tacker, CPA
Executive Director of UT Le Bonheur Pediatric Specialists
Shannon Tacker joined UT Le Bonheur Pediatric Specialists in 2012. She has more than 18 years of experience in health care administration, including senior-level management positions in finance and operations. Her areas of expertise include revenue cycle management, financial analysis, practice acquisitions, physician compensation, payer contracting, strategic planning and regulatory compliance.
Most recently, she served as chief financial officer for Baptist Medical Group, Inc. Tacker also served in two vice president roles at UT Medical Group, overseeing Adult Multispecialty Services and Revenue Services, Analysis and Decision Support.