Meri Armour, MSN, MBA
President and CEO
In 2007, Meri Armour was appointed president and CEO of Le Bonheur Children's Hospital in Memphis, Tenn.
She led the hospital during a major fund-raising campaign and opening of a $340 million state-of-the-art facility. Le Bonheur has consistently been named as one of the country's 'Best Children's Hospitals' by
U.S. News & World Report.


She has served on the Children's Hospital Association Board of Directors and the Child Health Corporation of America Board of Directors.
Meri currently serves on the board of directors for Urban Child Institute, Tennessee Women's Association, UTHSC Research and Technology Development, Hospital Wing, Children's Hospital Alliance of Tennessee and Memphis Research Consortium.
Meri received a M.S.N./M.B.A. from Case Western Reserve University Frances Payne Bolton School of Nursing and CWRU Weatherhead School of Management.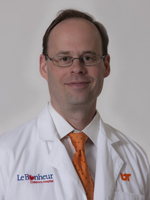 Jon McCullers, MD
Pediatrician-In-Chief
Dr. Jon McCullers is chair of the Department of Pediatrics for The University of Tennessee Health Science Center (UTHSC) and pediatrician-in-chief for Le Bonheur Children's Hospital. Before joining Le Bonheur, McCullers worked as a pediatric infectious disease researcher at St. Jude Children's Research Hospital.
McCullers received his Bachelor of Arts in pre-medicine from the University of Virginia. He received his medical degree from the University of Alabama at Birmingham, where he also completed his internship and residency. He moved to Memphis, Tenn., in 1996 for a Pediatric Infectious Disease fellowship with a joint St. Jude/ UT program. He joined St. Jude as an assistant faculty member in 2000 and was named a full faculty member in 2011.
Harris L. Cohen, MD, FACR
Radiologist-In-Chief
Harris L. Cohen, MD, FACR, is radiologist-in-chief for Le Bonheur Children's Hospital. He also serves as medical director of Radiology for Le Bonheur and as executive chair and professor of the Radiology, Pediatrics and Obstetrics & Gynecology divisions of the University of Tennessee Health Science Center.
Cohen graduated from S.U.N.Y Downstate Medical Center and completed fellowship training in diagnostic radiology at Children's National Medical Center.
He has served as professor and vice chairman (Education & Research) at Downstate, visiting professor and director of Pediatric Imaging at Johns Hopkins, and professor and vice chairman (Research) at Stony Brook School of Medicine. He is an elected fellow of the American College of Radiology, The Society of Radiologists in Ultrasound and the American Institute of Ultrasound in Medicine. He serves on the editorial board of RadioGraphics, Journal of Ultrasound in Medicine and Ultrasound Quarterly. He is editor-in-chief of the ACR Continuous Professional Improvement teaching modules in radiology.
Bill May, MD, MBA
Chief Medical Officer
Dr. Bill May has worked with Methodist Le Bonheur Healthcare and many of its service areas since 1977. Before he was named chief medical officer in 2004, May served as medical director for the Care Management department at Methodist North Hospital and Methodist Germantown Hospital.
He received his medical degree from the University of Tennessee Health Science Center (UTHSC), completed pediatrics and neurology residencies and a pediatric neurology fellowship at UTHSC and earned a MBA in 2002 from Christian Brothers University. A Memphis native, May spent most of his career at Le Bonheur practicing pediatric neurology. May held certification by the American Board of Pediatrics, the American Board of Psychiatry and Neurology, and the American Board of Clinical Neurophysiology.
Nikki S. Polis, PhD, RN
Interim Chief Nursing Officer
Nikki S. Polis, PhD, RN, joined Methodist Le Bonheur Healthcare in January 2012 as chief nurse executive. She also serves as interim CNO at Le Bonheur. Polis came to Memphis from Main Line Health System in Bryn Mawr, Penn., where she was system director for clinical education, research and grants management. Prior to joining Main Line, Polis worked at University Hospitals Case Medical Center in Cleveland, Ohio, where she served in a variety of positions, most recently as administrative director for MacDonald Women's Hospital and Women's Services. As chief nurse executive, Polis is responsible for creating and communicating the vision and direction for nursing within Methodist Le Bonheur Healthcare. In addition, she provides strategic leadership and supports a progressive professional practice environment that promotes excellence in patient care and nursing practice with an emphasis on accelerating the organization's commitment to patient- and family-centered care.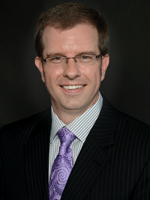 Kevin Todd, MBA
Chief Financial Officer
Kevin Todd joined Le Bonheur as vice president, chief financial officer in June 2013 but has been part of the Methodist Le Bonheur Healthcare family since 1996. Todd previously served as CFO at Methodist North Hospital (2008-2013) and Methodist South Hospital (2005-2008). He also worked as director of Finance at Le Bonheur from 2002-2005.
Todd received a bachelor's degree in business administration from Union University in 1993 and has a Master of Business Administration from the University of Memphis.
Todd is currently serves as treasurer for the Le Bonheur Foundation and as treasurer for UT Le Bonheur Pediatric Specialists . He also serves on the board for Le Bonheur Community Health & Well-Being and is an advisor for Le Bonheur Pediatrics.
Janet Phillips, MAEL
Vice President of Planning, Strategy and Business Development
Janet Phillips came to Le Bonheur in 1988 as the director of Marketing and Communications. In 2005, she was promoted to Executive Council and was named vice president of Planning, Strategy and Business Development in 2012.
In her role, Phillips leads values-based culture shaping initiatives at Le Bonheur and throughout Methodist Le Bonheur Healthcare, focusing on high quality patient- and family-centered care. Phillips also leads short- and long-term strategic planning and goal setting and serves as liaison between the hospital and UT Le Bonheur Pediatric Specialists for regional business development.
Phillips earned a master's degree with a focus on executive leadership from Christian Brothers University.
Maureen O'Connor, MBA
Vice President of Institutional Advancement
Maureen O'Connor is vice president of Institutional Advancement for Le Bonheur. In her role, she leads the efforts of the Le Bonheur Foundation, Marketing, Public Policy, Volunteer Services, Trauma Administration and Injury Prevention teams.
Prior to joining Le Bonheur in January 2009, Maureen spent 25 years with The New York Times Company in advertising, marketing and sales. She then worked as vice president of Sales and executive vice president and station manager for WREG-TV News Channel 3 in Memphis.
A native New Yorker, Maureen earned a bachelor's degree in Marketing from Iona College and a MBA from Christian Brothers University.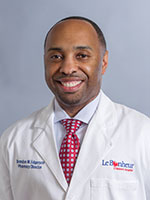 Brandon Edgerson, MS, PharmD
Vice President of Professional Services
Brandon Edgerson, MS, PharmD, is Le Bonheur's vice president of Professional Services. In his role, Brandon oversees operations in the Pharmacy, Lab, Radiology, Rehabilitation Services, Nutrition, Emergency Department, Child Life and Respiratory Care. Brandon joined the Le Bonheur family in 2006 and served as director of Pharmacy. Brandon earned his PharmD from Xavier University of Louisiana in New Orleans and his master's from The Ohio State University.
Rick Kanschat
Administrative Director of Support Services
As administrative director of support services, Rick Kanschat is charged with Plant Operations and Facilities, Environmental Services, Materials Services/Mail Room, Security, Food Services, patient advocates, interpreters, Information Desk, patient transport, Audio Visual Services, telecom and operators, and Clinical Engineering.
Kanschat joined Le Bonheur in 2007, after working for Johnson Controls as director of Facility Services. He has a degree in civil engineering from Phoenix College in Arizona.
Shannon Tacker, CPA
Executive Director of UT Le Bonheur Pediatric Specialists
Shannon Tacker joined UT Le Bonheur Pediatric Specialists in 2012. She has more than 20 years of experience in health care administration, including senior-level management positions in finance and operations. Her areas of expertise include revenue cycle management, financial analysis, practice acquisitions, physician compensation, payer contracting, strategic planning and regulatory compliance.
Most recently, she served as chief financial officer for Baptist Medical Group, Inc. Tacker also served in two vice president roles at UT Medical Group, overseeing Adult Multispecialty Services and Revenue Services, Analysis and Decision Support.