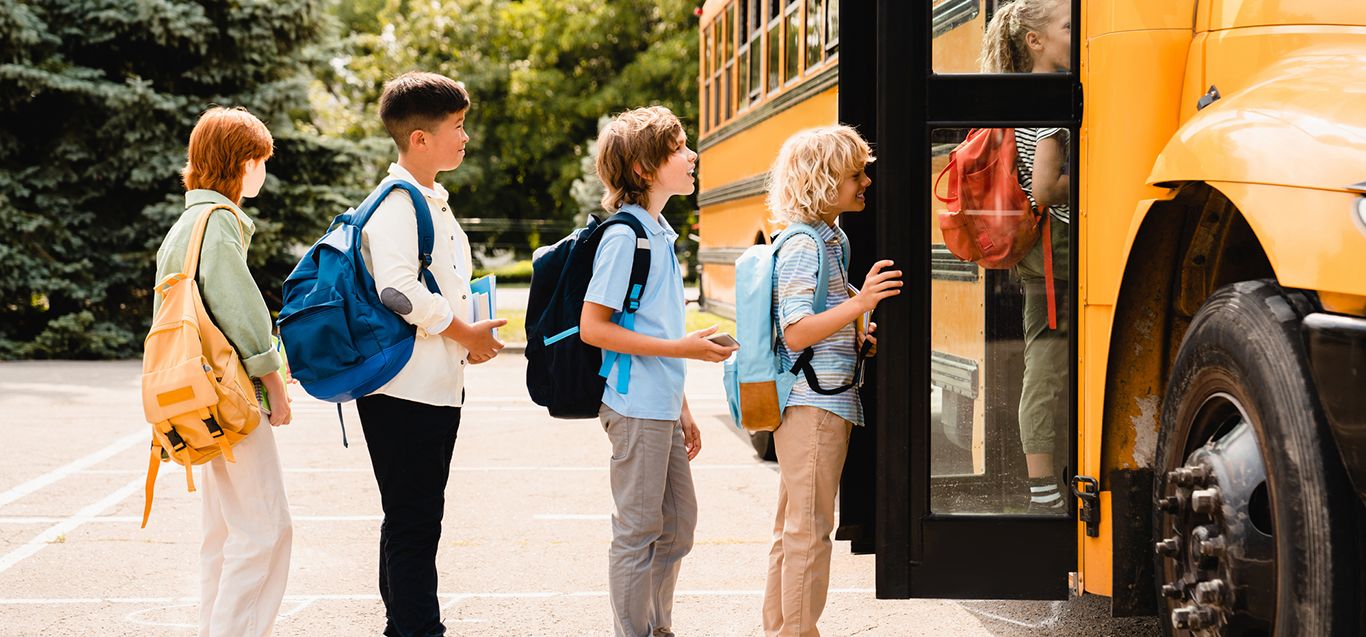 Back to School Tips from Le Bonheur Experts
Posted: August 09, 2023
With the new school year beginning, the pediatric experts from Le Bonheur Children's and The University of Tennessee Health Science Center hosted a webinar to provide practical advice and answer questions for educators and school personnel. We've summarized their comments on a variety of school health topics.
Work Hard, Play Hard – Sleep Hard!
Kids and teens need at least 8-10 hours (up to 13 hours for preschool children) per night. If your child is having a hard time falling asleep, try limiting or eliminating screen time at least one hour before bedtime. Getting back into the school routine can take some patience, but remember that better sleep for your kids, especially young children, can mean better sleep for you!
Adequate sleep doesn't just prevent cranky teenagers; it also helps prevent impaired immune function, diabetes, ADHD and obesity. To improve sleep habits, aim to get into a regular routine with a similar schedule everyday, have an active day with age-appropriate play or exercise and stay away from screen time and bright lights for about an hour before bedtime.
Alleviating Stress
We often hear about learning loss during the summer months, but important social-emotional skills can fall by the wayside as well. School administrators or parent support groups could consider organizing a panel for staff and parents in your school's community to ask questions and feel supported. Parents have questions; so do kids! Giving kids and teens a forum to ask questions may help relieve back-to-school anxiety as well.
Preventing the Spread of Common Infections
Classrooms can be excellent breeding grounds for germs, including viruses. Keep communicable diseases at bay by following these tips and teaching them to your children:
Cough into a sleeve.
Wash hands with soap and water and use hand sanitizer only when soap and water aren't readily available.
Eat a healthy, balanced diet.
Get plenty of rest.
Keep your distance from others when you don't feel well
Get yourself and your kids tested early for flu and/or COVID-19 if you are showing symptoms to prevent them from becoming severe

Multi-dose or single-dose medications are approved to treat the flu and can shorten the duration of illness if taken early.
Ask your provider about available medication for COVID-19, especially if you are at high risk for severe infection.
Though masks are no longer mandatory in most public spaces, they are still an excellent tool for preventing the spread of many respiratory illnesses. Gently remind kids that some children may be wearing masks in an effort to prevent sickness from spreading to either themselves or someone with other health problems in their home. We want to spread kindness, not germs!
Preventing Severe Disease
HPV (human papillomavirus): HPV is known to cause different kinds of cancer, all of which can be prevented with HPV vaccine. This vaccine is strongly recommended for all children and teens 9 years of age and older. Ask your pediatrician about eligibility.
RSV (respiratory syncytial virus):
The CDC just recommended the use of the new immunization, nirsevimab (Beyfortus), for the prevention of RSV in all infants under 8 months of age at the start of RSV season (fall).

Select infants (with certain underlying health issues) are also recommended to receive a second dose to help them through their second RSV season. Ask your pediatrician about your infant's recommended schedule.

Though school-aged children are not included at this time, adults aged 65 and older are encouraged to get vaccinated for RSV as well.
Flu (influenza):
Annual flu immunization is recommended for people aged 6 months and older, starting later in August and September.
COVID-19:
Everyone should be up-to-date on their COVID-19 vaccine. Recommendations may vary, depending on your age and vaccine status

Everyone aged 6 years and older should get one updated (bivalent) Pfizer-BioNTech or Moderna COVID-19 vaccine to be considered up-to-date.

People aged 65 years and older may get a second dose of the updated (bivalent) Pfizer-BioNTech or Moderna COVID-19 vaccine.

People who are moderately or severely immunocompromised may get additional doses of the updated Pfizer-BioNTech or Moderna COVID-19 vaccine.

Children aged 6 months–5 years may need multiple doses of COVID-19 vaccine to be considered up-to-date, including at least one dose of updated Pfizer-BioNTech or Moderna COVID-19 vaccine, depending on their age and the number of doses they've previously received.

Recommendations regarding an updated COVID-19 vaccine for this fall are not yet available. We will share this information as soon as we receive it.
Making Our Communities Safer
Le Bonheur remains a leader for children's advocacy and community education. Our health and safety experts offer a range of courses that you can request for your family or group. Topics include:
Safe gun storage
Bleeding injuries and what to do
Car seat safety
Safe driving for teens
And more!
To learn more information, or to schedule an education course, email LCHAI@lebonheur.org.