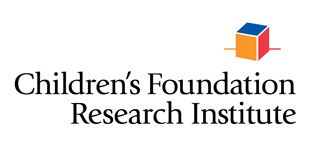 Le Bonheur Children's is committed to the prevention, treatment and elimination of pediatric disease.
At the Children's Foundation Research Institute, our researchers are looking for new discoveries and treatments to promote the health of children. Le Bonheur continues to develop an infrastructure to support research and to enhance collaboration among our physician scientists.
Researchers at Le Bonheur are working on projects aimed at improving the health of children. Some of those studies include:
A study investigating the effects of commonly prescribed anti-epileptic drugs to establish effects on learning and behavior in patients with new seizure onset
Research aimed at developing a new class of asthma medication to provide options for patients who don't respond well to steroids and bronchodilators
A study examining functional connectivity in tuberous sclerosis patients with and without autism
An initiative building national patient databases to better understand issues like inflammatory bowel disease and home parenteral nutrition therapy
About the CFRI
The Children's Foundation Research Institute is a partnership of the University of Tennessee Health Science Center, Le Bonheur Children's Hospital and the Children's Foundation of Memphis. The Children's Foundation was created by community members who wanted to promote the health and well being of children in the Memphis area. Since 1993, it has provided significant resources to the Children's Foundation Research Institute.
In 2010, the CFRI opened a 300,000-square-foot Research Center dedicated to basic, translational and clinical research. The CFRI works to provide the infrastructure and resources to develop a major pediatric research center that makes discoveries in the field of pediatric medicine.
COVID-19 Resources
Guidance for Research at Le Bonheur Hospital during COVID-19 Pandemic