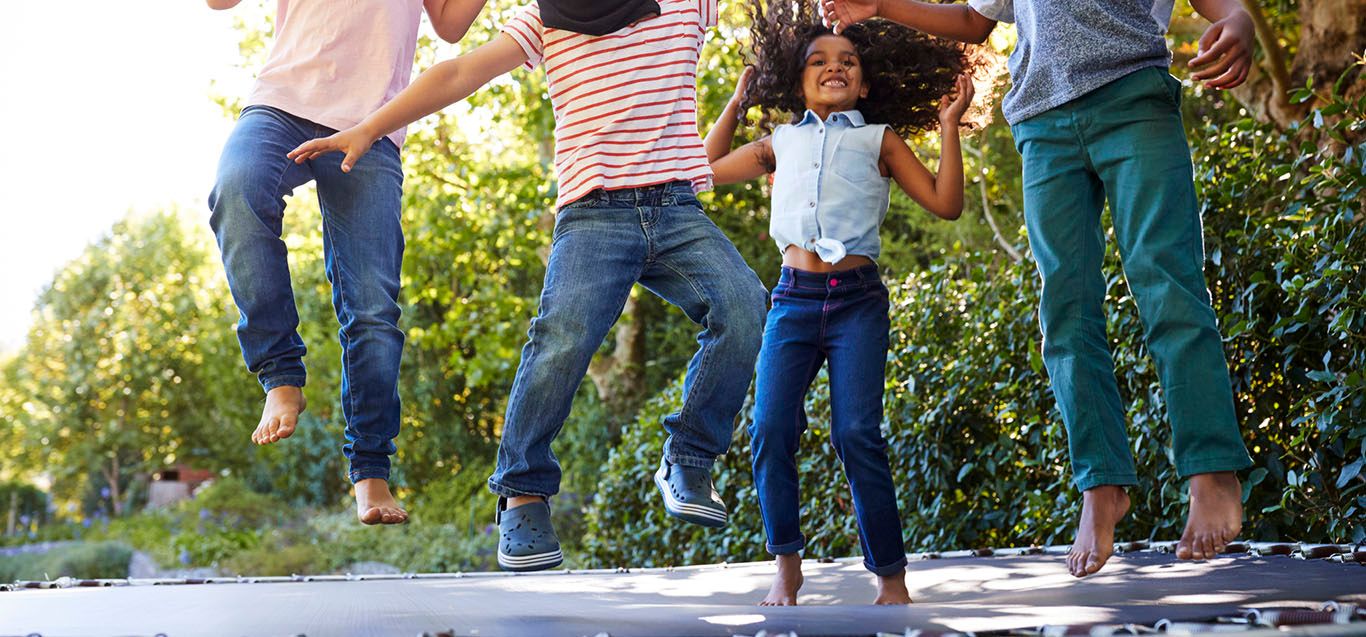 Jump in ER visits linked to trampoline park popularity
Posted: November 22, 2019
Parents have long viewed trampolines as a way to get their kids outside for hours of fun and exercise. What they may not realize is how dangerous trampoline parties can be, especially without proper safeguards and practices in place to help prevent injury.
In the last decade, as trampoline parks have grown in popularity, so have the number of people visiting emergency rooms due to related injuries, according to a study published this year in the Journal of the American Academy of Orthopedic Surgeons.
Each year, more than 100,000 children end up in an emergency room due to injuries caused by a trampoline, according to the U.S. Consumer Product Safety Commission.
"No trampoline can be made completely safe," said Dr. Derek Kelly, an orthopedic surgeon at Le Bonheur Children's Hospital and Campbell Clinic Orthopaedics. "Children can still sustain injuries if they are alone on a netted, padded, trampoline. The energies produced by a trampoline can often exceed the structural integrity of the growing skeleton."
The most common injuries resulting from trampoline accidents are sprains, bruises and fractures. However, Dr. Kelly says spinal injuries have been reported in more severe cases.
In the event that parents decide to let their child on a trampoline, the U.S. Consumer Product Safety Commission recommends several steps to reduce the risk of serious injuries:
Only one person at a time should jump on the trampoline.
Do not allow jumpers to attempt somersaults.
Always keep trampoline springs covered with padding
Do not place trampoline near trees or other structures
Only allow children 6 and older to jump on a full-sized trampoline, and supervise all children on trampolines.
Place an enclosure around the trampoline to prevent falls to the ground, and do not place a ladder near the trampoline because small children can potentially climb the ladder and jump unassisted.
The American Academy of Pediatrics urges parents to check on whether their child's school has trampolines on site and to inspect home trampolines regularly for tears, rust and detached springs or pads.