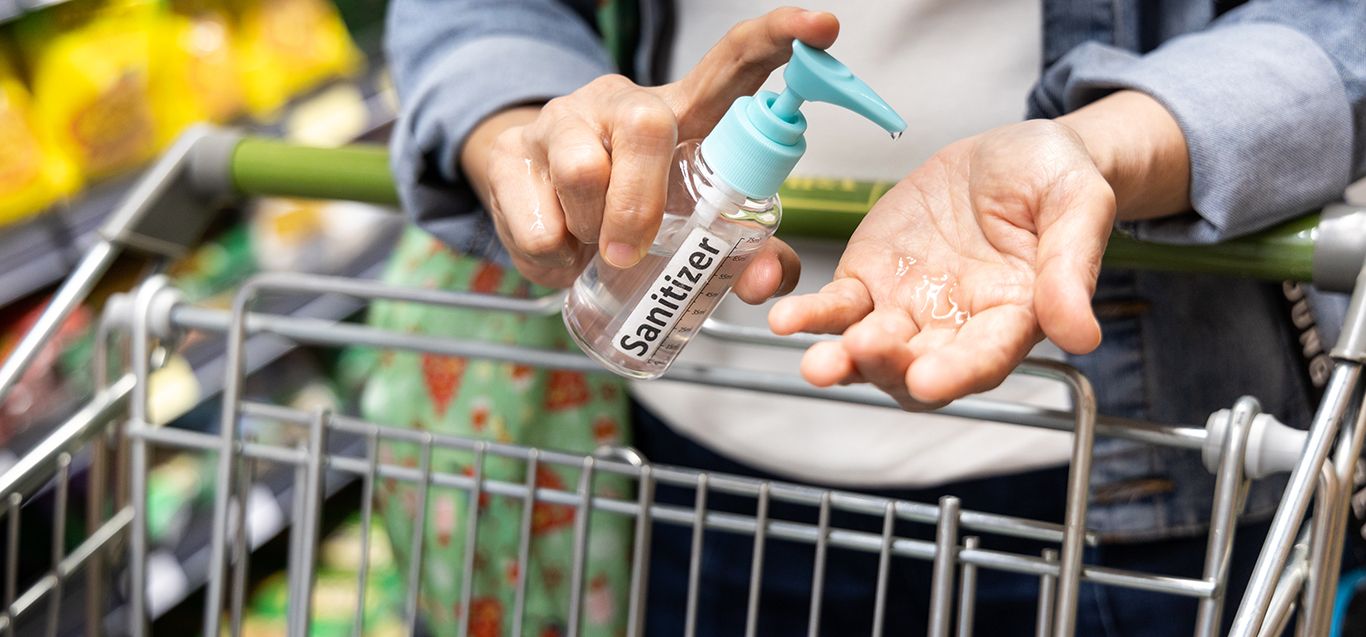 Tips for safe grocery shopping amid the novel coronavirus (COVID-19) outbreak
Posted: March 31, 2020
Even in quarantine, we all have to eat. As we all work to protect ourselves and loved ones from COVID-19, it's best to limit our trips to the grocery store to as few as possible.
A great option available at this time is to order food and groceries online. Having your food delivered or ready for pick-up greatly reduces your contact with other people. Consider ordering groceries for loved ones who are considered by the Centers for Disease Control and Prevention (CDC) a higher risk for severe illness.
However, if you have to go to the grocery store, follow these steps to keep yourself and others safe.
First and foremost, DO NOT go to the grocery store if you feel sick.
It may seem obvious, but please stay at home if you are unwell. If you are self-isolating, ask a friend or family member to drop off groceries at your front door.
Before arriving at the store:
If you can, go on your own. Leave your children and other family members at home.
If you have them on hand, bring your hand sanitizer and wipes.
While you are in the store:
Clean your grocery cart (especially the handle) using wipes.
If you don't have wipes, be mindful of your hands. Refrain from touching your face or personal items.
Do not use your phone to store your grocery list; do your best to keep your hands off your personal items while shopping.
Practice social distancing. Keep 6 feet apart from fellow shoppers.
Only touch items you plan to purchase (be mindful of picking things up and placing them back down).
During checkout:
Continue to practice social distancing; keep distance from fellow shoppers. Use self-checkout if possible, as most stores are assigning staff to wipe down stations after each customer.
Pay using a cashless option (like Apple Pay or Android Pay)
If you have to use a card, wipe it down before and after use. If you use cash, wash your hands afterward.
Leaving the store:
Use hand sanitizer before getting in your car, touching your personal items or steering wheel.
Wash your hands as soon as possible.
Arriving home:
Currently, the CDC does not recommend wiping down food items as you are more likely to contract COVID-19 from people than surfaces.
Wash your hands after unpacking your groceries.
Wash fruits and vegetables before eating them.
And, you guessed it! Wash your hands before eating or preparing any food.