The pediatric obesity medicine fellowship program is for physicians who have completed residency training for pediatrics, internal medicine-pediatrics or family medicine. We offer two tracks — a one-year clinician educator track and a two-year clinician-researcher track. The program is designed to provide trainees with expertise and clinical experience in pediatric obesity medicine with a primary focus on the evaluation and management of pediatric and adolescent obesity. Fellows will learn how to diagnose genetic causes of obesity as well as treat obesity and its resulting comorbidities through intensive lifestyle interventions, including modifications to nutrition, physical activity and behavior, as well as pharmacotherapy and collaborative subspecialty and surgical care.
Research Interests
Novel drug therapies for pediatric weight loss
Genetic disorders with obesity
Active video gaming
Culinary medicine
Pediatric obesity in underserved populations
Pediatric obesity in primary care
Mindfulness and pediatric obesity
Program Staff: Obesity Medicine
Program Director
Associate Program Director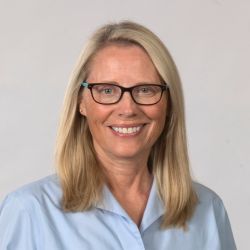 View Profile
Dr. Hare, a general pediatrician, is an Associate Professor of Preventive Medicine and Pediatrics at the University of Tennessee Health Science Center. She is certified by the American Boards of Pediatrics and Obesity Medicine. She has received National Institutes of Health funding for her obesity-related research efforts in both children and adults.
Fellowship Coordinator