The most recent Le Bonheur logo was debuted in 2010 in conjunction with the opening of a new state-of-the-art hospital. The heart remains a focus of our logo, and the stitched heart symbolizes our founding by Le Bonheur Club, a women's sewing circle.
Use of the Le Bonheur logo must be approved by the Marketing and Communications department. Please call 901-287-6030 for questions about logo usage.
Images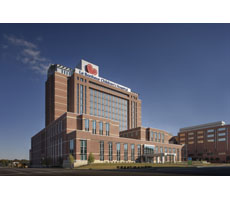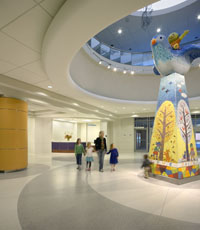 Download high-resolution versions of these exterior and interior hospital photos.