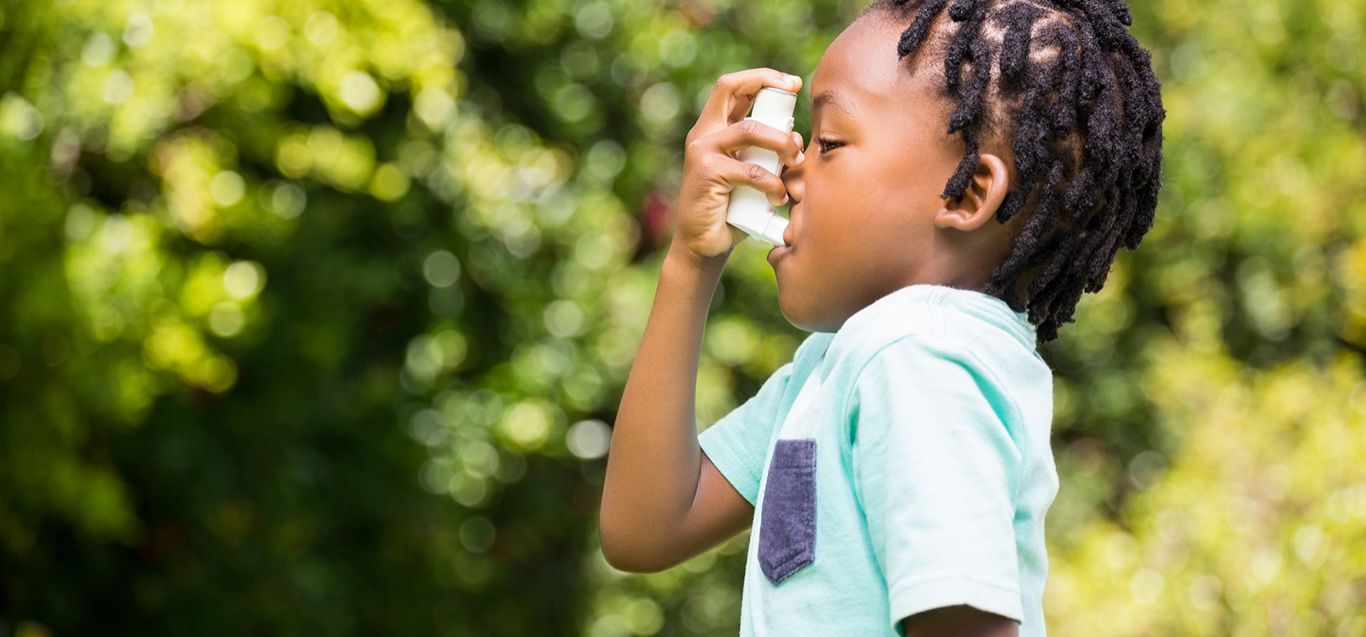 Asthma in Children
Posted: March 24, 2021
Asthma is one the most common chronic illnesses among children and is responsible for many missed school days, emergency department visits and hospital stays. Nearly 1,200 kids are admitted to Le Bonheur Children's Hospital each year with the disease – but through community and educational efforts, Le Bonheur has one of the lowest asthma readmission rates in the country compared to other freestanding children's hospitals.
Dr. Nour Akil, a pulmonologist at Le Bonheur Children's Hospital, cares for kids who have high risk, or severe asthma and shares her expertise to help parents navigate this disease.
Asthma Symptoms
Asthma is a common non-contagious medical condition that affects around 1 in each 10 children. It can cause cough, wheezing, shortness of breath, chest tightness, chest pain and difficulty exercising. These symptoms can be related to certain triggers which are things or circumstances that may cause symptoms to flare up and possibly cause an asthma attack.
Asthma Triggers
Triggers vary from one patient to another, but the most common ones include colds, exposure to cigarette smoking, allergies, exercise, playing and cold air. There is no cure for asthma but there are ways to help control it so children with asthma can lead healthy and active lives.
Tips for Asthma Control
Keeping your asthma under good control starts with avoiding the asthma triggers mentioned above. Some suggestions include using air conditioning at home and in cars instead of opening windows, keeping your pets out of your bedroom and washing your dog or cat frequently. Around 80% of patients with asthma also have allergies and may benefit from identifying their allergies by special allergy testing to better avoid them.
Even though playing and exercising may trigger asthma, we do not want you stop being active. Instead, you can use medicines that will help prevent and treat symptoms that come during and after exercise.
Treatment Options
There are multiple asthma medications including inhalers, pills and injections. Most people with asthma are on two types of treatments. The first is called maintenance treatment, and is taken regularly to help keep asthma under control and prevent symptoms. The second type is call rescue treatment and this provides quick relief when you are having symptoms.
The most alarming part of having asthma is experiencing asthma exacerbations. These are also called asthma attacks or flare ups. Symptoms include worsening cough, shortness of breath, wheezing, and heavy or labored breathing. These symptoms should prompt immediate use of rescue medications and seeking medical advice if symptoms do not improve. That may include calling 911.
If you have concerns about your child's asthma, talk to your pediatrician and ask if your child should be referred to Le Bonheur Children's Hospital for more specialized care.