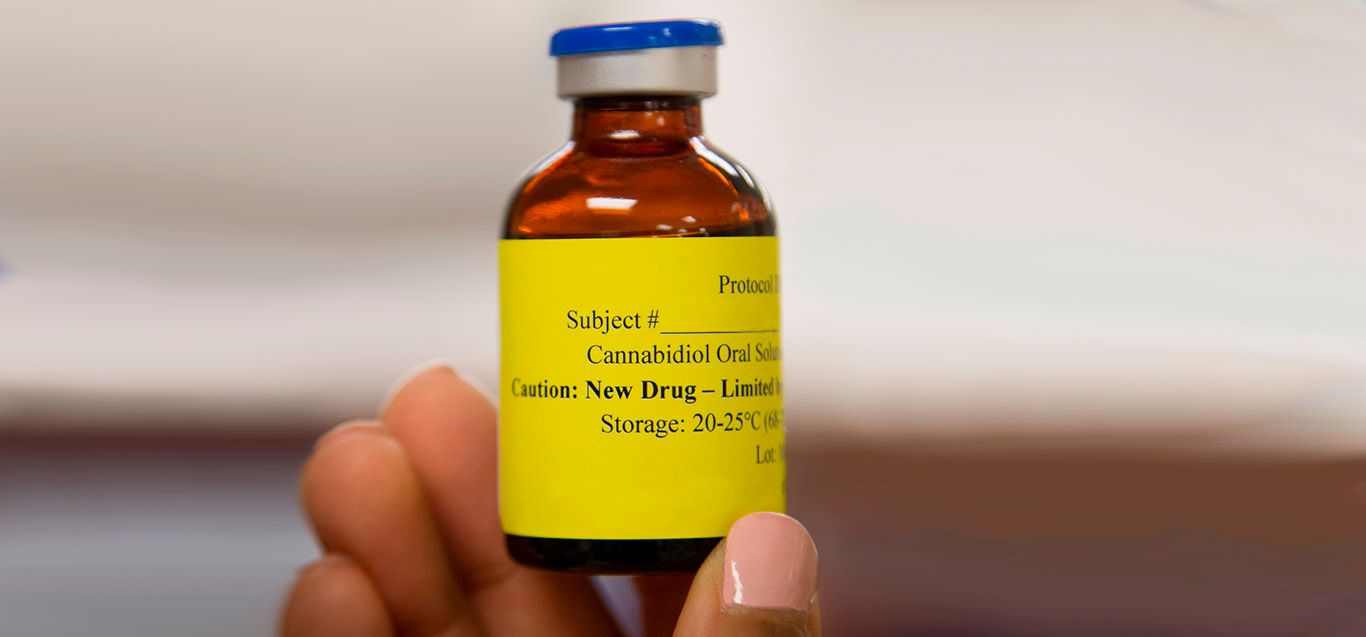 Cannibidiol (CBD) oil treatment for epilepsy
Posted: December 12, 2018
Le Bonheur Children's Hospital neurologist and co-director of the Neuroscience Institute, James Wheless, MD, recently hosted a Facebook Live Q&A discussing cannabidiol (CBD) oil and its use with epilepsy patients. He was joined by the Eagle family whose son, Jackson, has seen relief from seizures as part of a CBD trial at Le Bonheur. Here are the top five questions about CBD oil raised during the interactive discussion:
What is the difference between CBD and medical marijuana?
(Dr. Wheless) Historically, the cannabis plant was bred for tetrahydrocannabinol (THC), the marijuana component, for illicit use. The second most common compound in the cannabis plant is cannabidiol (CBD), which is what has recently been approved to treat epilepsy. CBD contains less than 1 percent of tetrahydrocannabinol (THC) the chemical responsible for most of marijuana's psychological effects and does not contain enough to cause psychoactivity.
How do I get CBD? Can I just buy it from a dispensary?
(Dr. Wheless) CBD oil has now been approved by the FDA as a prescription drug under the name Epidiolex. This drug was developed through trials and studies over the last five years in order to get approval to bring to market this year. It is available as a prescription from your neurologist from a specialty pharmacy.
Epidiolex meets stringent federal standards – it's manufactured with the same kind of rigor and attention to detail of any other medicine. CBD oil purchased from a dispensary does not guarantee the same consistency as prescription Epidiolex. Epidiolex meets federal standards so that you can be certain every dose is exactly the same and that there are no other chemicals or impurities in the CBD oil. With third-party dispensaries, quality may vary from month to month depending on the batch. We have patients who have told us that CBD oil they purchased from a dispensary might work one month but not the next. No third-party dispensaries could match the degree of purity and consistency as Epidiolex.
What are the side effects of CBD?
(Mrs. Eagle) Jackson has not experienced many side effects while taking CBD oil. He became irritable and cried easily when we raised his dose of CBD but that went away when we dialed it back.
(Dr. Wheless) The side effects of CBD are less severe and easier to tolerate compared to most epilepsy medications. Some patients have gastrointestinal side effects where they may feel a little queasy because the CBD is taken in liquid form with sesame oil. Some patients can also get sleepy or tired while taking Epidiolex.
Can CBD treat any type of epilepsy?
(Dr. Wheless) Currently, Epidiolex is primarily used to treat specific epilepsies – Lennox-Gastaut Syndrome and Dravet Syndrome. These are both associated with convulsive seizures. This was the approval for the initial medicine, but other areas of epilepsy are being studied since we believe that CBD oil can work for others, too. However, there are children that do not have those conditions who are currently able to get Epidiolex, so if your child is having ongoing seizures it may be something to think about.
How long does it take to see results from CBD oil?
(Mrs. Eagle) CBD oil did not take long at all to start helping Jackson – maybe days or a week. We immediately had no seizures. We've seen many other improvements in cognition with Jackson. In occupational therapy, he would get zeroes on his progress report, but in the last quarter he had five or six things that he had mastered.
(Dr. Wheless) We usually get people up to dose over two to four weeks. As we do that, usually the patients who are going to respond to CBD already see the number of seizures going down. We may still need to tweak dosage, but they already see that it's helping. Conversely, for patients who it does not work for will know that up front because if they haven't seen changes in six week we know this probably won't be the medicine for them.