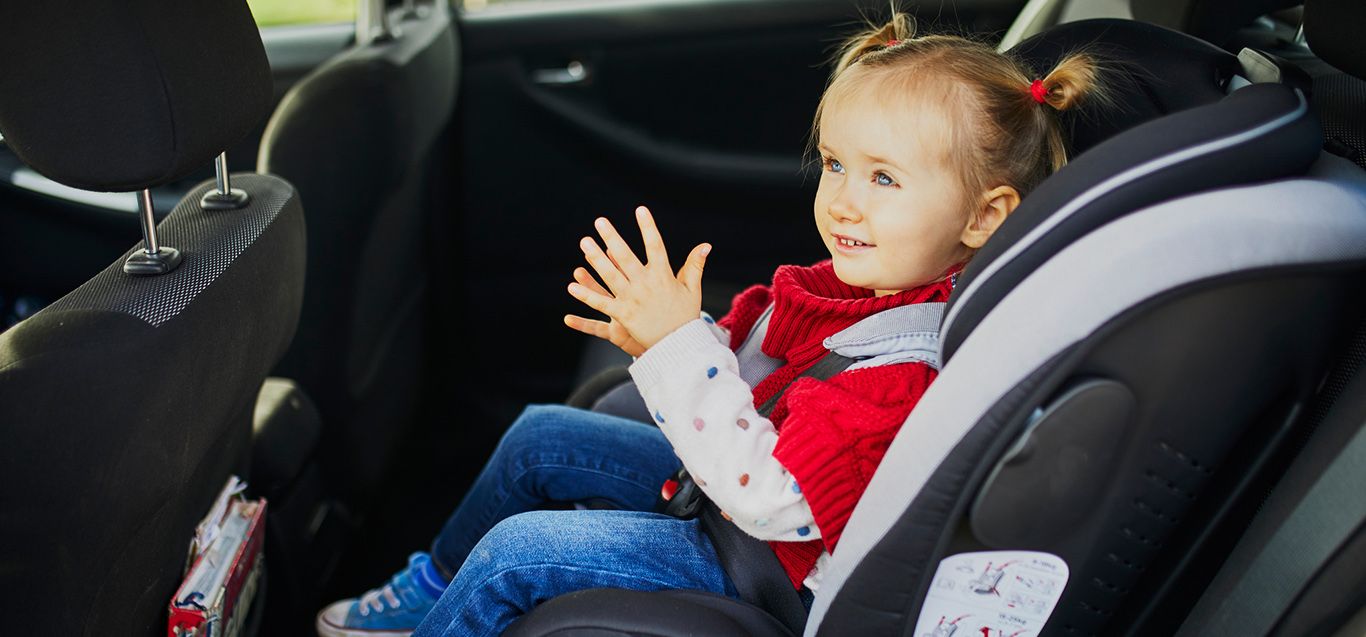 Child Passenger Safety Tips
Posted: February 22, 2023
In 2022, Le Bonheur's Trauma Team treated 329 patients who had been in a motor vehicle collision (MVC) and 46% of the patients weren't restrained or were improperly restrained. The top injuries they treated were brain injuries, skull fractures, lung and liver injuries, and spinal fractures.
Here are tips from Safe Kids Worldwide on ensuring children are safe when traveling in a motor vehicle.
The car seat label will help you make sure it is the right seat for your child's age, weight, height and level of development. As you take a look at car seat options, select one that is safe for your child. Reputable manufacturers should have a detailed label that includes the manufacturer's name, contact information and the date of manufacture. Make sure the car seat has not expired. In general, car seats expire between 6 and 10 years from the date of manufacture.
As long as the car seat you're considering meets the latest federal motor vehicle safety standards, is not missing any parts, is not expired, hasn't been recalled or in a car crash, it's considered safe.
Use and install your car seat according to the directions. Follow the labels on the car seat and read the car seat manual carefully. Visit www.safekids.org to find a Safe Kids coalition for additional help, or use our online Ultimate Car Seat Guide to get help based on your child's age and weight.
Infants and toddlers should ride in a rear-facing child safety seat as long as possible, until they reach the highest weight or height allowed by their seat. Most convertible seats have limits that will allow children to ride rear-facing for two years or more.
Once they are facing forward, children should use a forward-facing child safety seat with a harness for as long as possible, until they reach the height and weight limit allowed by their seat. Many seats can accommodate children up to 65 pounds or more.
When children exceed these limits, they should use a belt-positioning booster seat until the vehicle's lap and shoulder seat belt fits properly. This is often when they have reached at least 4 feet 9 inches in height and are 8 to 12 years old.
When children are old enough and large enough to use the vehicle seat belt alone, they should always use lap and shoulder seat belts for optimal protection.
All children younger than 13 years should be restrained in the rear seats of vehicles for optimal protection.
Do you have questions? Would you like to make an appointment to learn how to properly install your child safety seat? Click here or call Safe Kids Mid-South, led by Le Bonheur Children's Hospital, at 901-287-6730.