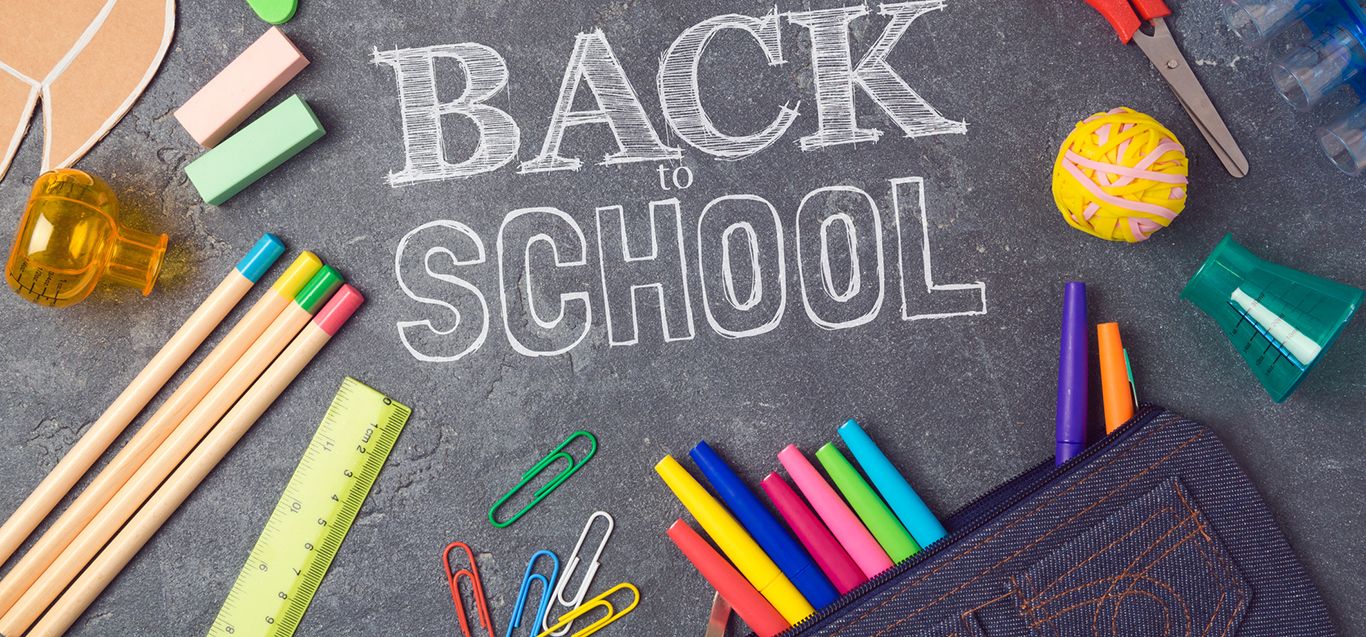 Fall 2020 Back to School Checklist
Posted: August 11, 2020
As we gear up for a different kind of school year, Le Bonheur pediatrician Dr. Jason Yaun has some tips to help prepare families for this fall. Check out this back to school checklist to ensure you and your child are ready for a fantastic and safe year.
1. Prepare your child for change.
Carefully review your school's learning plan, and explain all of the changes in an age-appropriate way for your child. Ask your child what questions they have about school this year, answer what you can, and reassure them that we're all in this together and will do everything we can to help.
2. Check in often.
Children will require more emotional support than typical years. School will not look the same for those returning in person and that may make some children anxious. When returning home after school, talk to your child about his/her feelings about the differences and ask for their ideas of things that could be done to help. Check in with your child's teacher and ask how your child is doing with the changes, and if there is anything you could do to assist at home or school, citing the home/school partnership.
3. Be open and honest in discussions with children at an age appropriate level.
Ensure your child understands the importance of being safe, especially at school. Practice wearing a mask, washing hands and keeping a safe distance from others. Go over the procedures that your child's school has for ensuring his/her safety at school. Be an example of home and school partnership.
4. Buy masks.
Children will need multiple masks this upcoming school year. Be sure they know the proper way to wear and use them. Prepare your child by providing an extra mask and small hand sanitizer that is easily accessible if needed. Also, don't forget to wash cloth masks frequently.
5. For those attending school virtually, create a dedicated learning space free from distractions.
Make sure your child and their device is setup in a location with limited distractions. Routines and expectations will be important to set for your child this year. Try considering a daily and weekly schedule for your child. Mirror the expectations of a school day routine as much as possible. Children tend to do well with structure around what is "home time" and what is "school time" when home schooling.
6. Don't forget physical activity for children learning virtually.
Families will need to emphasize, and provide opportunities for physical activity and limit screen time outside of academic efforts.
7. Follow guidelines provided by your school in regards to transportation.
Observe proper pick up and drop off protocols. Be sure to follow guidelines for those riding the bus.
8. Stay on top of regular immunizations.
Children must still have required immunizations throughout the year. It is important to keep children up to date and to get their flu shot this year.
9. Watch for signs and symptoms of illness.
For children attending school, vigilance is required in observing changes to their health. Each morning, check temperatures and look for any symptoms of illness. If your child is sick, keep them at home.
It is important to stay healthy and safe whether your child will be attending school in person or virtually. Remember to stay safe by wearing a mask, practicing frequent hand washing, maintaining social distance, and not sharing items.