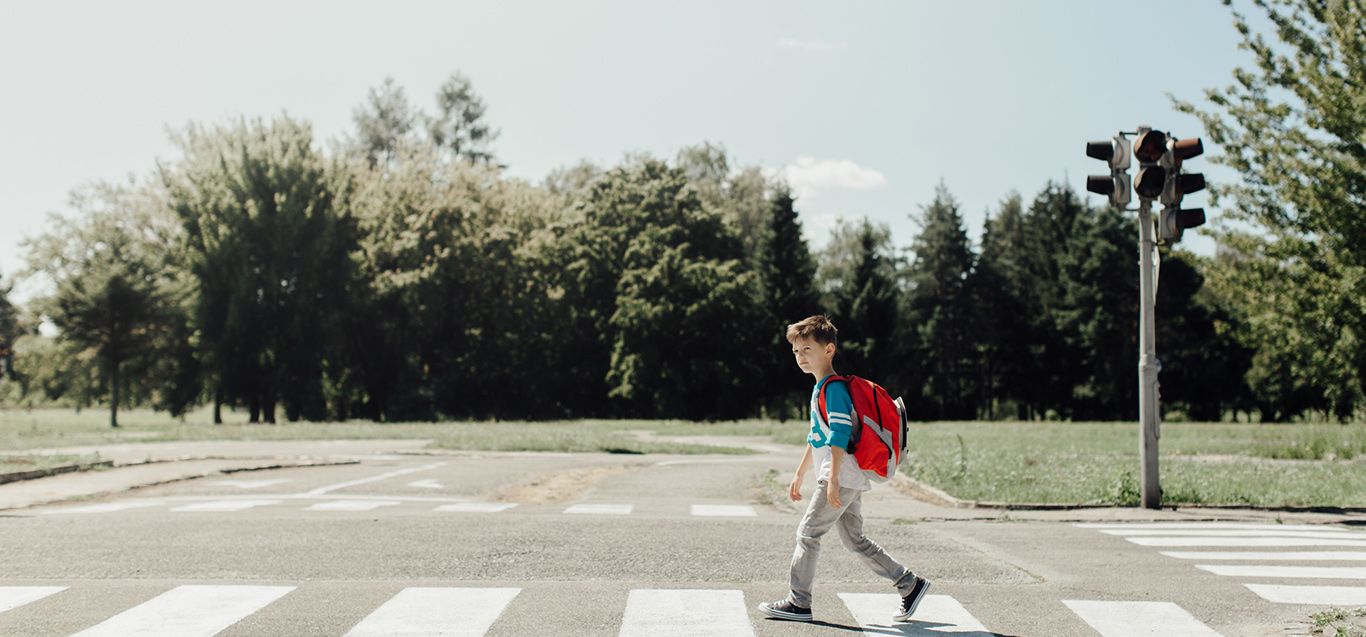 Keeping Kids Safe on the Streets: Essential Child Pedestrian Safety Tips
Posted: October 02, 2023
For children ages 5-19, unintentional pedestrian injuries are the fifth leading cause of death nationwide. Teenagers are at the greatest risk with a death rate twice that of younger children.
At Le Bonheur Children's Hospital, we treated 50 kids who were struck by an automobile in 2022. This year we have treated 21 kids so far.
Whether your child is walking to school, the park or a friend's house, help guarantee they always make it there and back to you safely by following these essential child pedestrian safety tips provided by Safe Kids Worldwide.
Teach Kids How to Walk Safely
It is important to teach your kids at an early age to look left, right and left again before crossing the street. Always, remind them to continue looking until safely across. It is always best to walk on sidewalks and to cross the street using a crosswalk. If there aren't any sidewalks, your child should walk facing traffic to the left as much as possible.
Teach your child to always make eye contact with drivers before crossing the street. Children under 10 need to cross the street with an adult. Though the development of every child is different for the most part kids are unable to judge the speed and distance of oncoming cars until age 10. Help your child pay special attention to cars that are turning or backing up.
If it is dark outside when your child is walking, please help ensure they are especially alert and wearing bright-colored clothing or reflective gear.
Avoid Distractions
It is vitally important that you teach your child to put down their headphones and cell phones while crossing the street. This is especially important for teenagers. Of teens surveyed who were hit while crossing the street, 33 percent said they were texting and 54 percent had their headphones on.
Beware of others who might be distracted crossing the street and speak up if they are in danger. If your child must use the cell phone, teach them to find a safe area to talk.
Model Correct Behavior
As a parent, it is important to be a good role model for your children. Put down your phone and headphones while walking around cars. While driving, put down your phone and other distractions until you reach your destination.
Be alert when driving through neighborhoods and near schools. Be on the lookout for any pedestrian who might be distracted and walk into the street. Always maintain a safe speed in high pedestrian traffic areas.
Always give pedestrians and bikers the right of way. Be sure to be careful when backing up or turning. Pedestrians are not always visible at that time, so always proceed with caution.