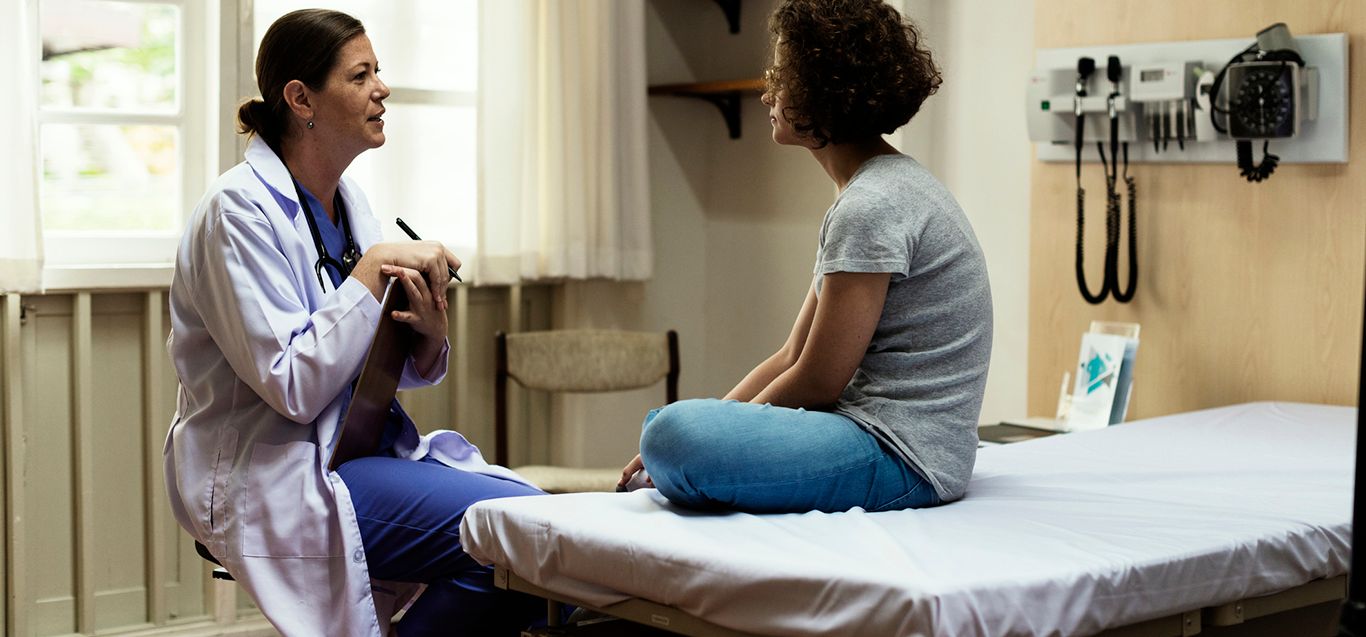 Making the transition from a pediatrician to an adult doctor
Posted: January 29, 2019
Teens experience so many firsts — first time driving, first date, first day of high school… What about their first visit to an adult physician?
Unfortunately, only about 15 percent of youth receive the support they need in making the transition to adult health care, according to a 2016 report from the National Survey of Children's Health.
In response, The American Academy of Pediatrics (AAP), along with the American Academy of Family Physicians (AAFP) and the American College of Physicians (internal medicine doctors) have updated their recommendations for this important first.
While nothing has changed about the age of transition (typically age 18, sometimes a few years longer), the new report emphasizes the importance of helping teens take charge of their health care well ahead of high school graduation.
The report, Supporting the Transition of Health Care from Adolescence to Adulthood in the Medical Home, offers guidance for pediatricians and adult physicians on how they can help teens and parents make a smooth transition into adult health care.
Below are some tips for parents to help with the preparation.
Begin discussing this transition at the age of 12.
It might sound early, but the AAP advises having this discussion with your pre-teen. This is to give you plenty of time to begin discussing different options in care with your pediatrician and to receive recommendations of adult physicians.
Help give your child the skills to take charge of their health care.
Teach your child how to make appointments, fill prescriptions and understand his or her insurance. Help your children learn their medical history and family medical history. Give them time to ask their pediatrician questions. Also, discuss with them privacy and consent changes that take place at the age of 18. Slowly, helping your child gain these skills will make this transition smoother.
Don't be afraid to bring up the topic with your pediatrician.
You play an important role in helping your child manage his or her own health care. Here are some questions that you can ask to kick start the discussion with your pediatrician.
What does my child need to learn to get ready for adult health care? Do you have any materials that can help?
At what age does my child need to start seeing an adult physician?
Before my child turns 18, what information about privacy and consent do we need to address?
Health care transitions might be different for teens with complex medical needs.
Teens with chronic illnesses and behavioral needs and those with developmental or intellectual disabilities need more in-depth planning and on-going support due to the wide variety of specialists they might have to visit.
Transitioning into adult health care can be a scary task. Do not hesitate to begin the conversation with your pediatrician. With these new guidelines, they will be equipped to help you with this important transition.
For more information please visit https://www.gottransition.org/index.cfm