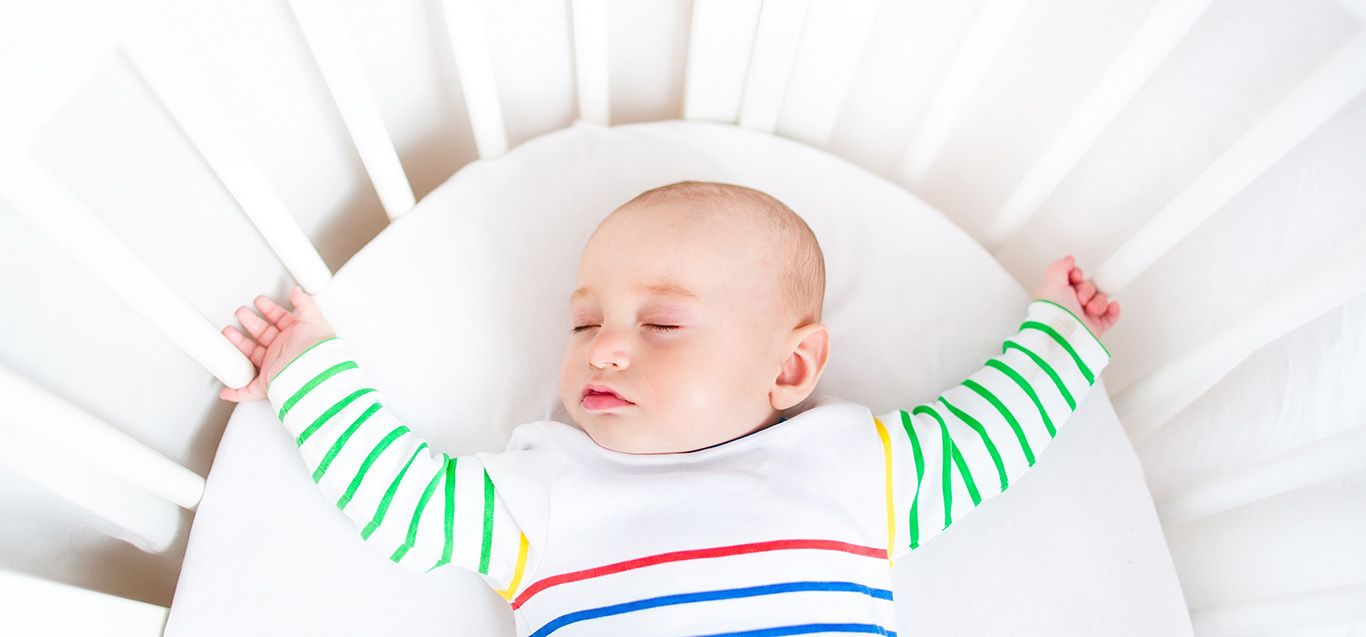 Safe Sleep Practices Every Parent Should Know
Posted: November 12, 2020
Campaigns for safe sleep practices began in the U.S. in the early 1990s, resulting in a steady decline in sudden infant death syndrome (SIDS) and other sleep-related infant deaths. Since 2005, the rate of decline in sleep-related deaths has unfortunately leveled off.
What can families do to ensure they're keeping their children as safe as possible?
To listen to an extensive podcast episode on this topic, follow this link: https://radiomd.com/lebonheur/item/43058
"Safe sleep is something we should all be concerned about, because all babies are potentially at risk for harm if we don't practice safe sleep. We found that more and more infant deaths are due to unsafe sleep practices—especially in Shelby County, where we lead the state in infant deaths due to unsafe sleep," states Dr. Jason Yaun, Clinical Director of General Pediatrics, Division Chief of Outpatient Pediatrics, and Medical Director of the Family Resilience Initiative at Le Bonheur Children's Hospital.
Safe Sleep 101
The safest position is for babies to be on their back in a crib with no other extraneous items such as pillows, blankets, stuffed animals, or crib bumpers. Dr. Yaun provides an easy acronym to remember, the "ABCs" of sleep: a=alone, b=back, c=crib. The American Academy of Pediatrics recommends just a mattress with a fitted sheet.
It's not safe for babies to sleep in a bed or on a couch or chair because it increases the risk of infant deaths though suffocation, strangulation, or entrapment. "Obviously, it is devastating to lose an infant for any reason, but particularly devastating for a preventable death in that type of situation," notes Dr. Yaun.
Busting the Back-Sleeping Myth
One long-standing myth Dr. Yaun and his colleagues have been working to dispel is that babies may be more likely to choke if they are placed on their back. In fact, babies are at more risk of choking when placed on their belly. The hospital has created a visual to reflect an infant's anatomy in order to reassure parents this is the best and safest sleeping position.
"Our body has a protective mechanism, so that anything that is spit up will essentially go down the right way and not go down the airway, which is what we want to avoid. Many parents feel their baby may sleep better on their side or on their belly. That may very well be true, but we also know that babies awakening more often is actually a protective mechanism against sudden infant deaths," explains Dr. Yaun.
Safe-Sleeping Campaign
To prepare all parents for a healthy, safe sleep environment, Le Bonheur Children's implemented an entire campaign focused on safe infant sleep practices. We also adopted a new policy that emphasizes these practices and incorporated training for physicians, nurses, social workers, staff, and really anyone who encounters patients so they have the knowledge and empowerment to educate and discuss safe infant sleep with families.
This education is critical for ensuring parents have all the information and tools they need to ensure adherence. We also offer parents "sleep sacks," which can take the place of blankets or swaddling material. These sacks come in different sizes and use either snaps or Velcro to fasten in place.