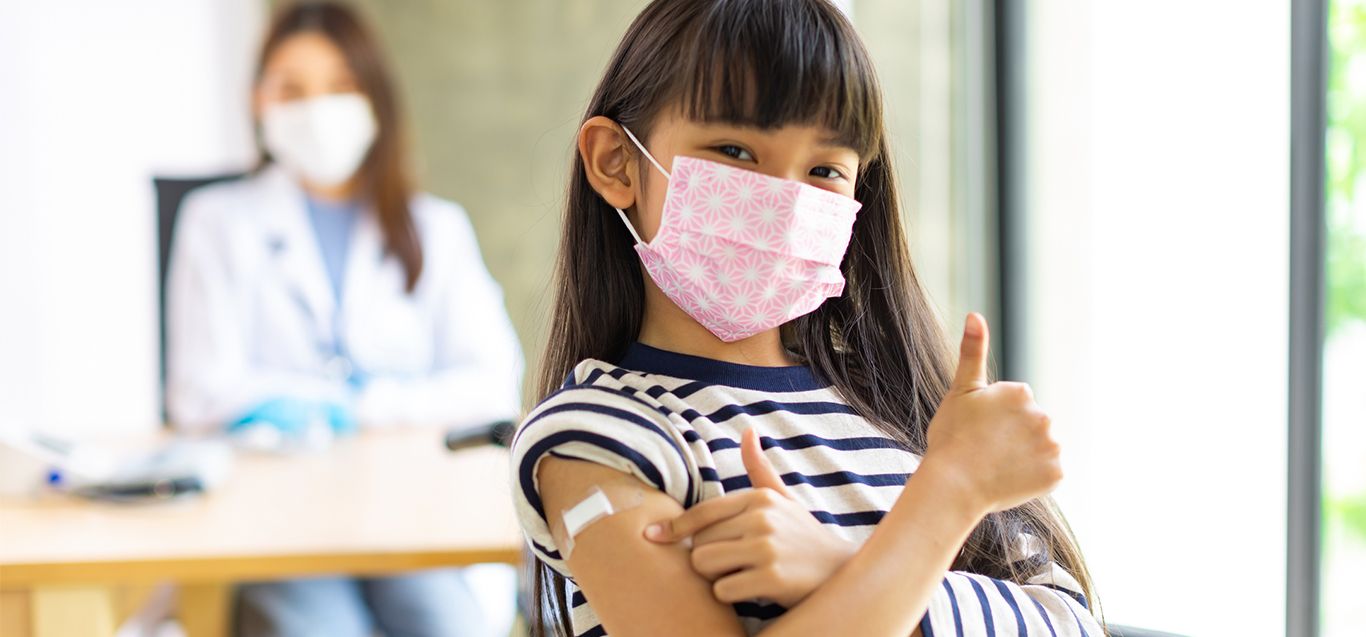 What Parents Need to Know about COVID‐19 Vaccines for Children Ages 5‐11
Posted: November 04, 2021
In the latest development in the fight to end the COVID‐19 pandemic, the United States has authorized use of the Pfizer/BioNTech vaccine in children ages 5‐11 years, and the Centers for Disease Control and Prevention (CDC) has recommended vaccination for children in this age group.
The pediatric experts at Le Bonheur Children's Hospital and The University of Tennessee Health Science Center have been carefully monitoring the COVID‐19 pandemic and the effects of this novel coronavirus on children. We recommend vaccination against COVID‐19 for all children age 5 and older and encourage parents to talk to their child's pediatrician with any questions and concerns regarding their child's health.
So what do parents need to know about the COVID‐19 vaccine for the 5‐11 age group?
The vaccine is highly effective (91 percent) in preventing COVID‐19 infection in children.
The pediatric shot is one‐third of the dose currently given to adults and adolescents. Children will receive two vaccine doses of 10 micrograms of the Pfizer vaccine – notably smaller than the 30‐microgram dose given to adolescents and adults.
This dosage was carefully selected in order to safely provide children with protection against
COVID‐19.
The vaccine for children will be administered with smaller needles.
The Pfizer vaccine currently has full FDA approval for use in people 16 and over, and the FDA granted Emergency Use Authorization government authorized emergency use for adolescents age 12‐15 in May of 2021. Now, children age 5‐11 can receive a Pfizer COVID‐19 vaccine, also under the same Emergency Use Authorization.
Results of the clinical trials showed a excellent immune responses and robust antibody response and favorable safety outcomes to the reduced dose vaccine.
Side effects seen during the clinical trials were mild and similar to those experienced in adolescents and adults.
The most important thing for parents to know is that the vaccines remain highly effective at preventing hospitalization and death due to COVID‐19. While most children with COVID‐19 experience mild symptoms, several hundred children have died from the disease in the United States, and thousands have been hospitalized. Another important reason for children to be vaccinated is to curb transmission of the virus to older and other vulnerable people, who are at greater risk of severe infection.
Results from clinical trials of vaccine use in children younger than 5 are expected at the end of the year.
For more information visit www.lebonheur.org/getvaccinated.