When open heart surgery is the only option, our pediatric heart surgeons care for patients from before birth to adulthood. These disorders include congenital anomalies such as structural heart defects and irregular heart rhythms.
Our outcomes for congenital heart surgery are among the best in the country. We are one of only 12 programs to receive the highest possible three-star rating from The Society of Thoracic Surgeons (STS). The ratings are based on STS's mortality risk model, which takes into account the hospital's number of actual mortalities versus expected mortalities for a certain illness or condition. View our outcomes by procedure.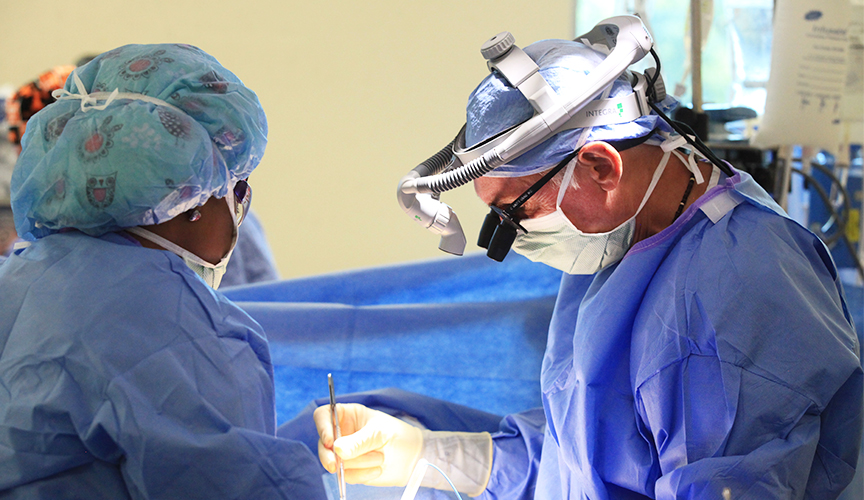 Common treatments for congenital heart disease by our cardiothoracic surgeons include:
Arterial switch
Aortic root replacement
Valve replacement and repair
Fontan procedure
Glenn shunt
Pectus repair
Ross procedure
ASD and VSD repair
Norwood procedure
Our surgeons work with each family and provide as much information as possible to decide if surgery is the best option for your child. Additionally, each surgery candidate is discussed at length between all members of the Heart Institute team to ensure the safest, most effective surgical techniques are used to repair your child's heart.
Cardiovascular Intensive Care Unit
Our 10-bed Cardiovascular Intensive Care Unit (CVICU) focuses on the unique needs of critically ill neonatal and pediatric patients with congenital heart disease. Private, family rooms allow two family members to stay with our patients overnight.
Our CVICU is located next to the cardiac operating rooms and catheterization labs. The close proximity allows for quick transportation between all areas of the Heart Institute.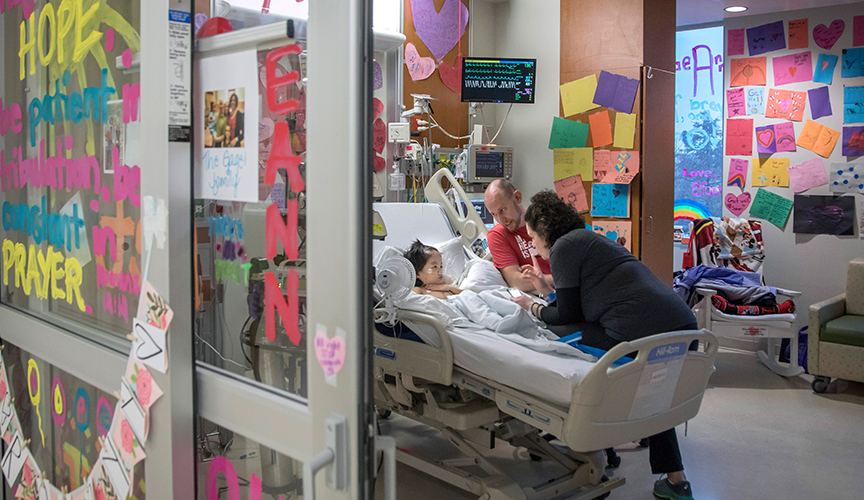 Staff in the CVICU is specially trained in cardiac care. Not only does the medical staff care for your child's medical needs before and after heart surgery, but parent mentors are also available to offer you and your family support during your stay. Child Life specialists are also available to ease your child's fears.
Our CVICU has been awarded the Beacon Award of Excellence by the American Association of Critical Care Nurses. The Beacon Award means that our CVICU provides exceptional care with quality outcomes and excellent patient and family satisfaction.
For more information, contact us at cardiac@lebonheur.org or 1-866-870-5570.