Nationally recognized as a top pediatric cardiology and heart surgery program, the Heart Institute provides care for patients with congenital heart defects, cardiomyopathies, heart failure, arrhythmias and acquired heart disease from before birth to adulthood.
The Heart Institute is the recognized as a top program by U.S. News & World Report, and our surgical outcomes consistently earn the highest possible three-star rating from The Society of Thoracic Surgeons (STS).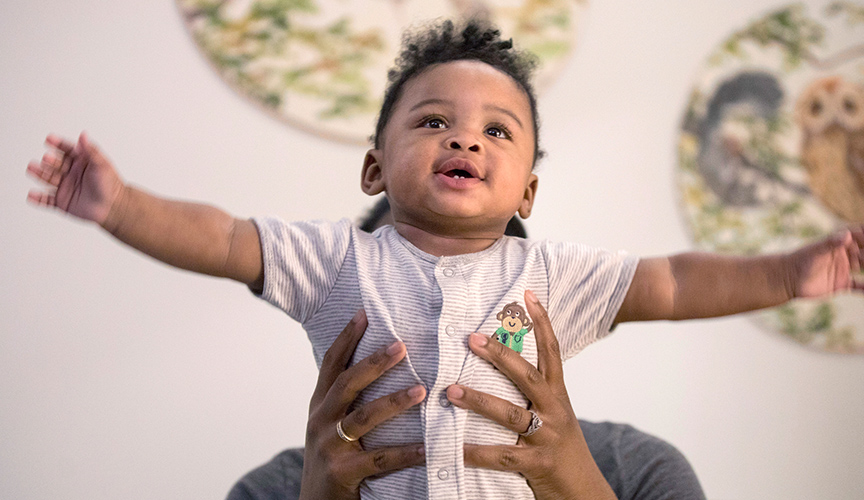 The state-of-the-art catheterization labs showcase some of the best technology in the field of pediatric cardiology. Three-dimensional reconstruction capabilities and expertise in cardiac MRI allow for quicker diagnoses, better planning for surgeries and minimal exposure to radiation. Surgeons and cardiologists carefully work with families to provide treatment options that create optimal outcomes that will give your child the best quality of life possible. Our Adult Congenital Heart Disease program provides long-term care plans, cardiology check-ups and care tailored perfectly for adults living with a pediatric defect.
The Heart Institute team provides cardiology care at St. Jude Children's Research Hospital and conducts joint research to better improve the lives of children with heart defects.
The Heart Institute evaluates and treats all forms of congenital and acquired heart disease such as:
Anomalous coronary artery (ACA)
Aortic stenosis
Arrhythmogenic cardiomyopathy
Atrial septal defects (ASD)
Atrioventricular canal (AV canal or AVC)
Bacterial endocarditis
Cardiomyopathies
Dilated cardiomyopathy
Coarctation of the aorta
Ebstein's anomaly
Fetal heart disease
Genetic cardiac conditions
Heart murmurs
Heart tumors
Hypoplastic left heart syndrome (HLHS)
Hypertension
Hypertrophic cardiomyopathy
Left ventricular non-compaction
Metabolic heart disease
Myocarditis
Patent ductus arteriosus
Pulmonary hypertension
Pulmonary stenosis/atresia
Restrictive cardiomyopathy
Rhythm disorders (arrhythmia)
Single ventricle disorders
Syncope
Syndromal cardiovascular disease (Noonan, Marfan, Pompe, etc.)
Tetralogy of Fallot (TOF)
Transposition of the great arteries (TGA)
Tricuspid atresia
Unbalanced atrioventricular (AV) canal
Ventricular septal defect (VSD)

Why Choose Le Bonheur?
Le Bonheur is home to a top Pediatric Cardiology program, and hundreds of children come through our doors every year. Le Bonheur's Comprehensive Heart Institute touts some of the strongest surgical outcomes in the country, and we're consistently ranked by the Society of Thoracic Surgeons as a Top Hospital.
Learn More