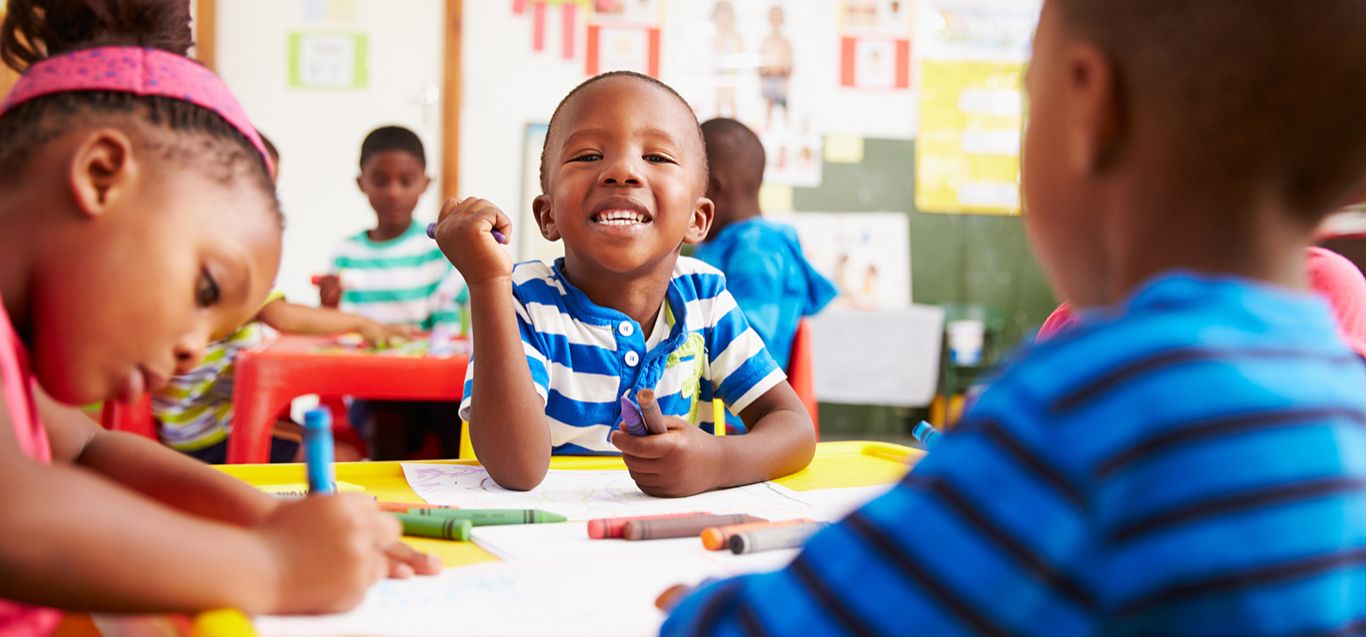 10 signs your child is ready for kindergarten
Posted: July 20, 2021
Today's academic standards and education programs have brought increased attention to the topic of kindergarten readiness. Is your child ready? What should you do to prepare? Le Bonheur Pediatrician Jason Yaun, MD, shares 10 ways to help your child prepare for school.

Children are expected to be ready to learn in kindergarten many of the skills that were previously taught in first grade. While children must be enrolled in kindergarten or a similar approved alternative at a certain age by law in most states, many parents may rightfully worry if their child is prepared to enter school. Just as children may walk or talk at different ages, their maturity level, social skills and cognitive abilities develop at different ages. Many parents may consider delaying school entry for their child in order to ensure they are prepared for kindergarten.

It is important to consider your child's unique abilities, circumstances and development – but a new approach also emphasizes that schools should be ready to teach children at their own level and abilities. In other words, schools also need to be ready for children.

Parents should encourage and develop their child's cognitive, emotional and social skills from birth.
10 ways to help prepare your child for school
Read books with your child.
Spend time in interactive play with your child.
Talk to your child. Encourage questions.
Ensure opportunities to develop social skills through play groups or preschool.
Give simple chores to your child.
Create a routine in your home that the child needs to follow.
Take your child to museums, the zoo, the library and other enriching experiences.
Teach respect and courtesy for others.
Balance screen time of preschool apps and interactive play.
Reinforce what they are learning at preschool.
10 skills that show your child may be ready for kindergarten
Able to follow a structured routine
Able to follow simple rules from teachers
Know their first and last name
Know basic colors and shapes
Recognize and name letters (lower and upper case) and numbers (1-10)
Able to sit quietly for short periods of time
Able to use the bathroom and wash hands independently
Able to get along and play with other children
Able to use touch, sight, and hearing to explore the world around them
Able to communicate and control emotions
Other resources for determining school readiness
Some schools may administer school readiness tests or screening programs to assist in determining if a child is ready for kindergarten and to identify any areas of development that may need extra attention or services. Your child's pediatrician and preschool teacher or childcare provider are also good resources who can provide objective information on whether your child is ready to begin school and direct you to other resources if needed. The information gained from these tests or discussions can also be shared with the school to ensure that they are ready to meet the needs of your child.
What if I decide to delay?
Some parents may seek to delay their child's entry to school because they believe they are not ready or may do so to seek an advantage academically, athletically or socially. Most studies do show some evidence that being the youngest in the class may cause some academic problems initially, but these differences seem to disappear by the third or fourth grade. Children do not suffer any harm in the long run. Conversely, there is some emerging evidence that children who are old for their grade are at risk for behavioral problems once they reach adolescence. Ultimately, it is a decision that must take into account your child's development, unique abilities and circumstances – and also the readiness of the school to be able to accept and provide any specific needs for your child. It is a decision that must be carefully made with the input from your pediatrician and other professionals who know your child and can give objective information that you can use to decide when your child is kindergarten ready.
Childhood immunizations
Heading back to in-person learning this fall also means heading back to the doctor now. Be sure to schedule a school check up with your pediatrician to make sure your child is up to date on all of their immunizations to begin school.