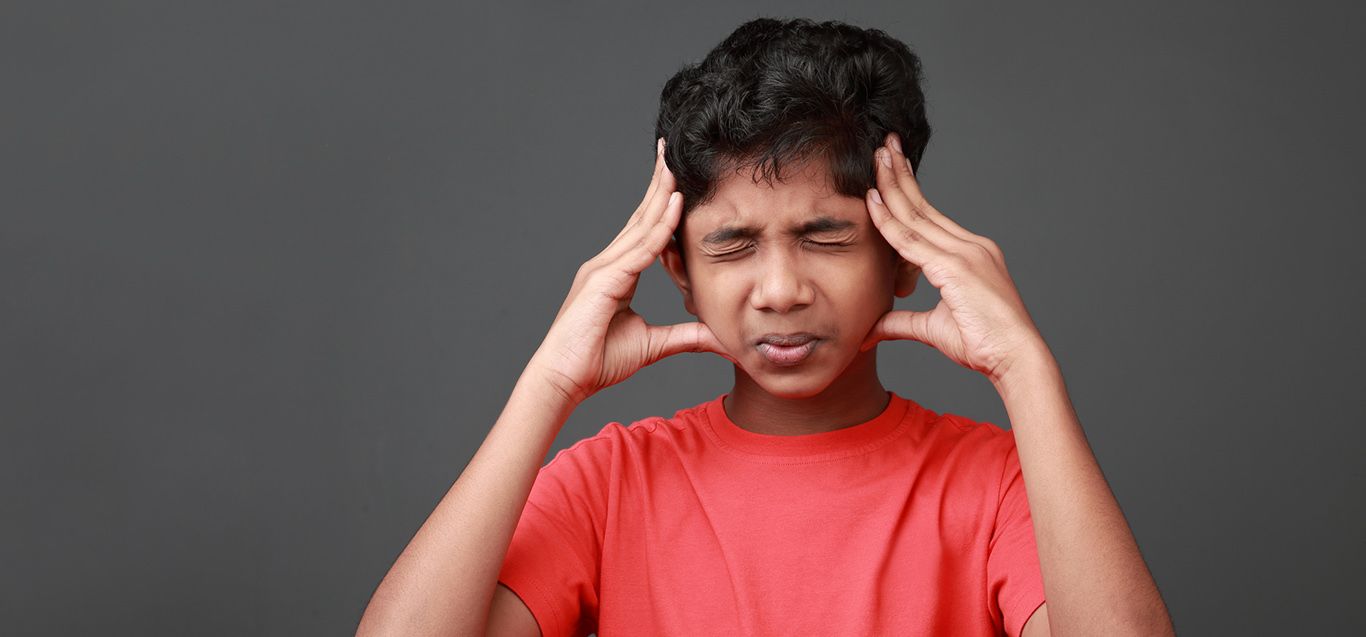 Addressing Headaches in Children: Prevention and Treatment Strategies
Posted: March 25, 2022
Everyone gets a headache from time to time, but when is a headache a reason to take your child to the doctor? And when should they see a neurologist specializing in headaches?
Dr. Ankita Ghosh, Assistant Professor of Child Neurology and the Director of the Comprehensive Headache Center at Le Bonheur Children's Hospital, shares key prevention and treatment strategies for headaches in children.
Lifestyle Plays a Big Role
Many headaches in kids can be prevented by a healthy and active lifestyle. A good place to start is ensuring that your child is following a healthy diet, staying hydrated and sleeping well.
"I tell my patients relentlessly about making lifestyle modifications, which they can do at home from the very beginning to prevent the threshold and frequency of headaches," states Dr. Ghosh.
For example:
Eat three meals a day with snacks in between. This ensures a steady balance of blood sugar.
Incorporate green vegetables, dairy, and protein into the diet. The nutrients contained in all three are beneficial for both general headaches and migraines.
Exercise at least three times per week. This helps reduce anxiety, depression and mood fluctuations; all of which may contribute to head pain.
Keep well hydrated, drinking at least eight to 10 glasses of water each day.
Avoid too much caffeine.
Get seven to eight hours of restful sleep each night.
When Is It Time to See a Neurologist?
Nearly 30 million Americans suffer from chronic, disabling headaches that impact their quality of life. Many individuals worry something like a tumor could be the cause, but Dr. Ghosh reassures that 80% to 90% of headaches people experience are primary headaches—meaning they're not associated with any underlying anatomic or physiological abnormality.
However, the other 10% to 20% of headaches can be secondary, due to underlying illness or even medication. Some red flags to watch out for include:
Fever, nausea or vomiting accompanying the headache
Headaches that wake you up at night
Worsening headaches when either standing up or lying down
Headache that comes on very severely and suddenly – also known as a "thunderclap" headache
In any of the above scenarios, individuals should seek out the expertise of a neurologist. With the thunderclap headache, people should head to the emergency room immediately.
A Holistic Approach to Head Pain
The Comprehensive Headache Center at Le Bonheur Children's Hospital aims to teach kids about headaches, so they feel empowered in their own treatment. Dr. Ghosh conducts a thorough history and assessment for both new and follow-up patients. The center's team also consists of a psychologist, a nurse practitioner and a nurse coordinator.
"During every visit, we teach patients about acute and preventative management, some lifestyle changes they can make to decrease the frequency of headaches, and how to know what triggers might be and how to avoid them," notes Dr. Ghosh.
Migraine and headache sufferers of any age can be very anxious about their headache attacks, which is why it's important to have a psychologist as part of the care team.
"She helps them learn coping skills and also does cognitive behavioral therapy sessions. In total, we believe in educating kids and taking a holistic approach," she adds.
**To listen to an in-depth conversation on this topic with Dr. Ankita Ghosh, Assistant Professor of Child Neurology and the Director of the Comprehensive Headache Center at Le Bonheur Children's Hospital, please follow this link: https://radiomd.com/lebonheur/item/46749