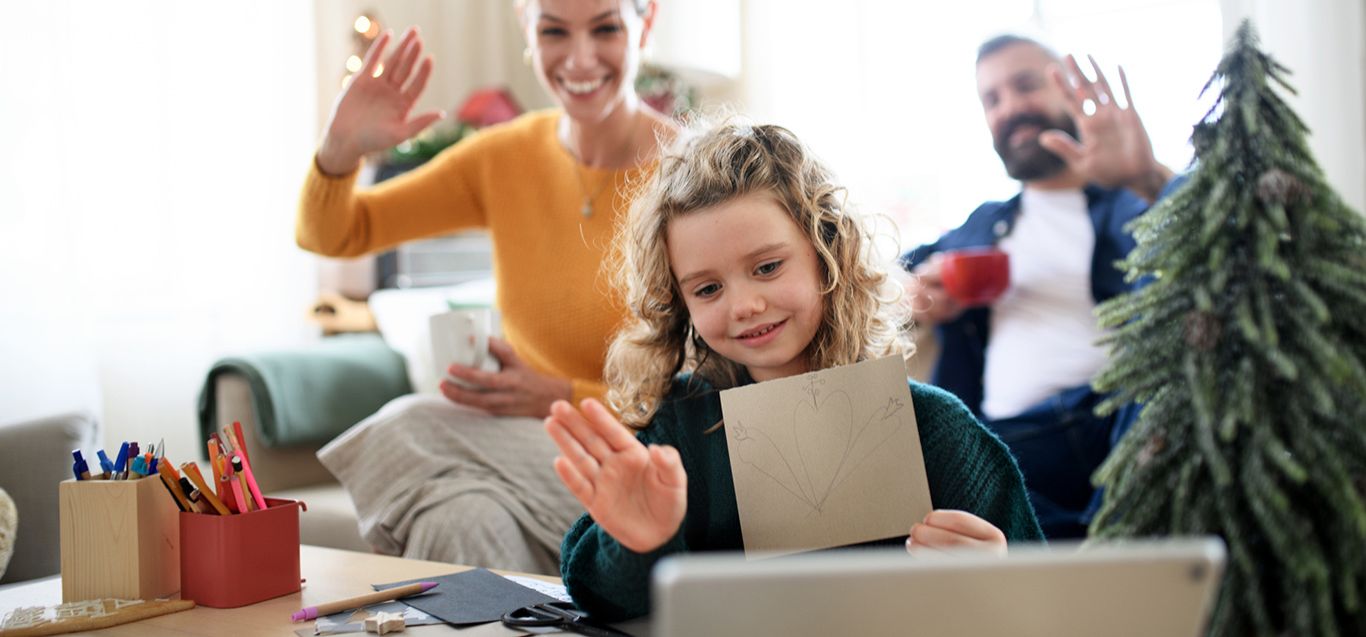 Don't Let Your Holiday Season Go Up in Smoke — Follow These Fire Safety Tips.
Posted: October 26, 2023
Food, family, gifts and decorations are all highlights of the holiday season, and this year there is plenty to celebrate as we all gather together. The thing that can ruin all the fun is a home fire.
In 2020, it was reported that 228 children died in home fires. Nearly 93% of all fire-related deaths happen at home. House fires spread rapidly and can leave families as little as two minutes to escape once an alarm sounds.
Between 2020 and 2023, Le Bonheur treated 12 kids injured in a house fire, 12 kids injured by a campfire/bonfire and six kids injured by a space heater.
Before putting out your holiday decor and start celebrating the holiday season, please review the following tips from Safe Kids Mid-South:
Home Safety Tips
Make sure there is a working smoke alarm on every level of your home, inside bedrooms, and near sleeping areas. Test smoke alarms every month and replace them every 10 years or when the battery is low. Working smoke alarms reduce the chances of dying in a reported home fire by 50%.

Create a home fire escape plan with two ways out of every room. Choose a place to meet outside that is a safe distance away from your home.

If there is a fire, leave home immediately. If there is a lot of smoke, get low and crawl out of the house as quickly as possible. Call 911 after you are a safe distance away from your home.

If using a space heater, please only use an electric heater and follow all the directions and safety tips on how to properly use your heater. Do not leave your space heater on when you are not home.

According to the National Fire Protection Association, the top four days for candle fires are around Christmas and New Year's. Using battery-operated flameless candles is an alternative that does not pose a fire risk.
Christmas Tree Safety Tips
Make sure your tree has plenty of water by checking it regularly. Natural trees look beautiful and smell great, but if they're not watered regularly, needles can dry out and pose a potential fire hazard.
Never leave a lit Christmas tree or other decorative lighting displays unattended. Inspect lights for exposed or frayed wires, loose connections and broken sockets.
Do not overload extension cords or outlets and do not run an electrical cord under a rug.
Do not burn Christmas tree branches, treated wood or wrapping paper in a home fireplace.
Other Safety Tips
Keep lit holiday candles at least 12 inches away from anything that can burn, and don't forget to blow them out when you leave the room or before you go to sleep.
Color additives used in fireplace fires are a toxic product and should be stored out of reach. Artificial snow can be harmful if inhaled, so use in a well-vented space.
Prevent burns from hot holiday food or liquid spills. Simply use the back burner of your stove and turn pot handles away from the edge.
If building a campfire outside, make sure to be watchful of your children at all times. Make sure to light and extinguish the fire properly.
For more tips and resources to keep kids safe from injuries, please visit www.lebonheur.org/safekids