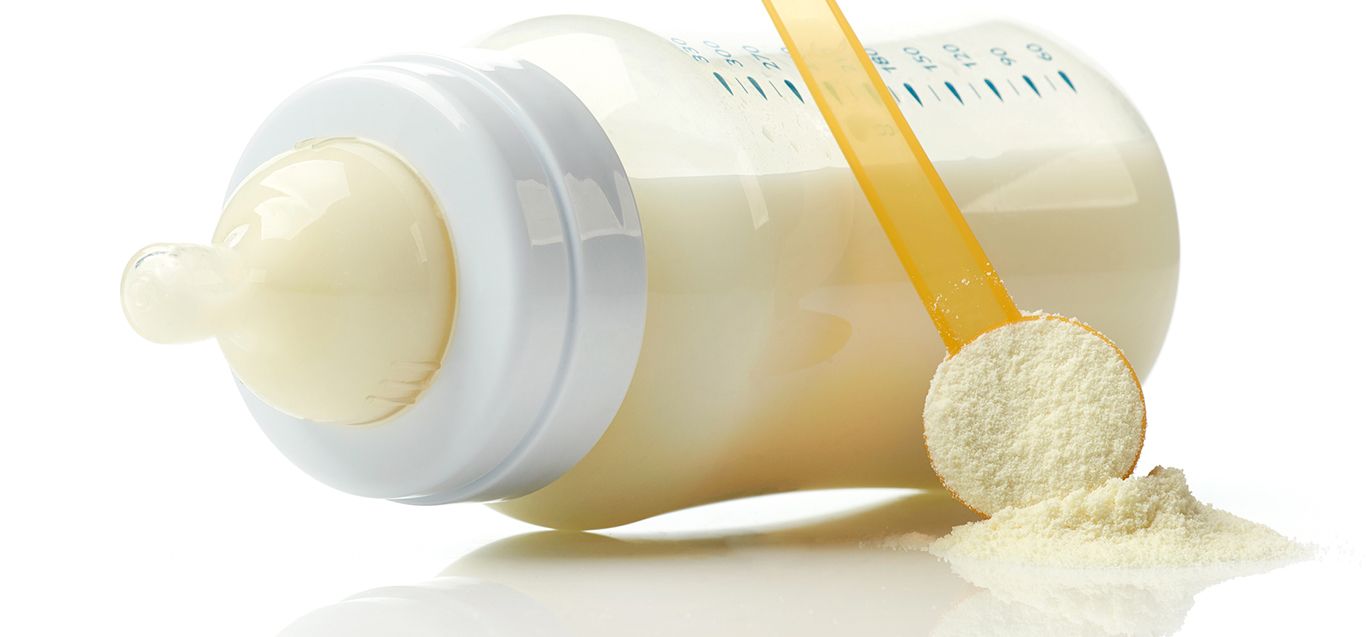 Formula shortage: What parents can do to feed their babies
Posted: May 18, 2022
Infant formula is scarce on store shelves after the Abbott manufacturing plant in Michigan was shut down due to a recall on Similac formula. Abbott dominates the baby formula market, and this severe shortage is affecting families in our community and across the nation. Abbott is expected to reopen this month, but it could take several weeks to get formula back on store shelves.
Dietitians at Le Bonheur Children's Hospital urge families to not use the homemade formula circulating on the internet. Our expert clinical dietitians break down what families can do to make sure their babies are safely fed, in urgent situations.
What to give your baby if you run out of formula:
1. Similar alternative brands
Most babies can tolerate switching to any available formula brand. Ask your pediatrician about recommended specialty formula alternatives for your baby if needed. See the diagram below to find similar alternatives.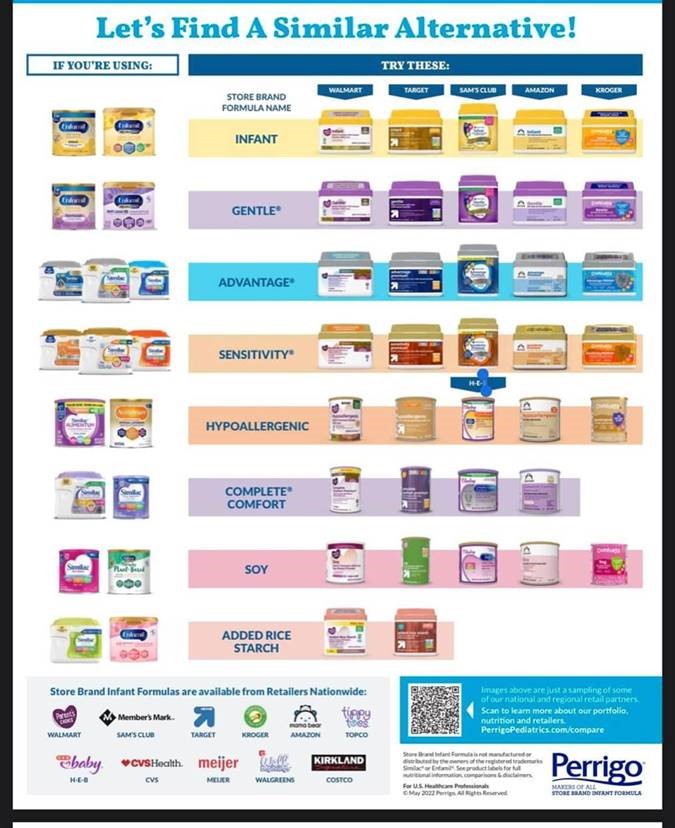 2. Animal milk or alternative milks
According to the American Academy of Pediatrics (AAP), if your child is older than 6 months of age and is usually on regular formula, cow's milk may be an option. If necessary, you can feed them whole cow's milk for a brief period of time. This is not ideal and should not become routine. Children older than 1 year old should drink no more than 24 ounces of cow milk a day.
Milk alternatives are not recommended for babies younger than 1. Soy milk may be an option for babies who are close to a year of age for a few days, in an emergency.
3. Incorporate more purees/solids
Babies 4-6 months of age, who are giving cues that they are ready, can start purees and some solid foods. Be sure to include iron rich foods, and make sure to wait three to five days before introducing a new food.
Is your baby ready for solid food?
Baby can sit upright with little or no support in the high chair.
Baby has good head control for long periods of time.
Baby is hungry for more nutrition after eight to 10 breastfeeding or 32 ounces of formula.
Baby shows interest in what you are eating.
Baby readily opens mouth to accept the spoon feeding.
Toddler formulas are not recommended for infants. However, if you absolutely have no other choice, the AAP says toddler formulas are safe for only a few days for babies who are close to a year of age.


What not to do:
1. Do not try to make your own formula.
Homemade formulas do not meet you baby's nutritional needs. The AAP strong advises against homemade formulas. There are recipes circulating on the internet that are not safe for your baby.
2. Do not dilute your formula with water.
Diluting formulas with water is not safe. Always follow the instructions on the label or those given by your pediatrician. Watered down formula is dangerous and can cause nutritional imbalances that can lead to serious health problems.
3. Unless it's an emergency, do not give animal milks, milk alternatives or fruit juice to babies younger than 1 year of age.
If you have any concerns about your baby's nutrition, please talk with your pediatrician. If you are in need of formula for your child, please click here to find a local food pantry near you.
*Please note, at this time, Le Bonheur Children's is not accepting donations of formula from the community. New, unopened and undented formula donations may be made to the Mid-South Food Bank. Be sure to check the lot number on formula containers to make sure it is not recalled.