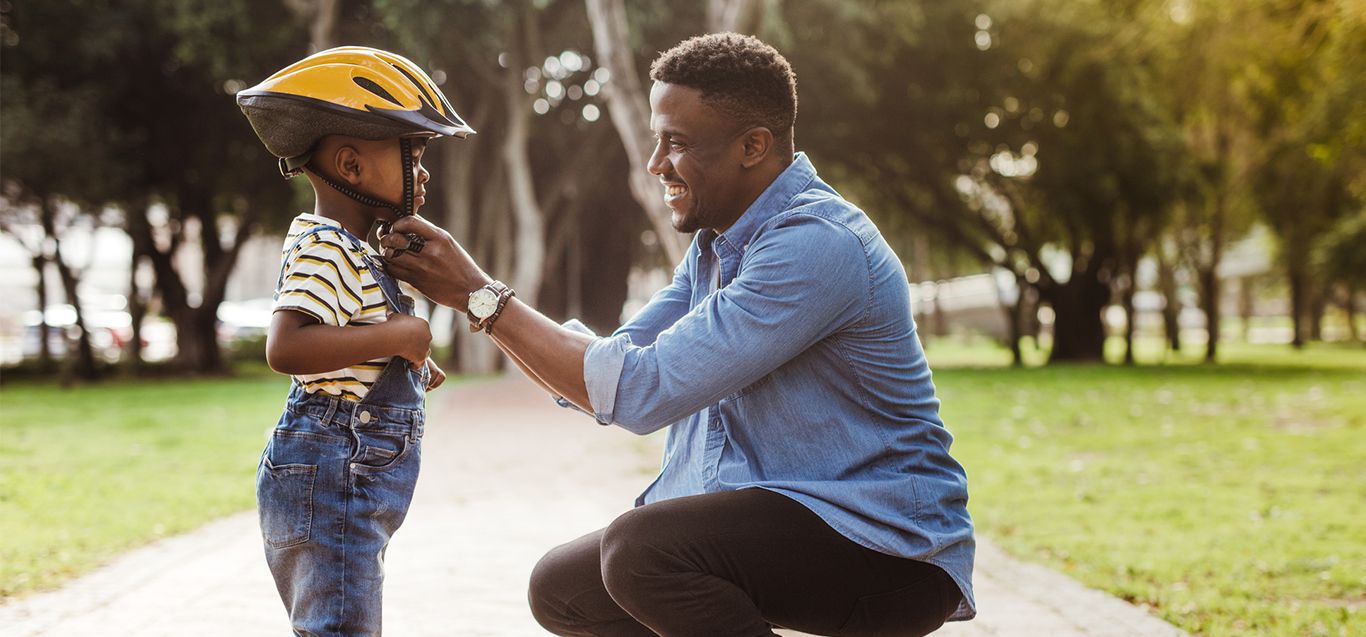 Protect your kid's head
Posted: May 25, 2022
It may be years before your child is ready to drive, but it's important to start teaching the rules of the road much sooner. Jennifer Taylor, program manager of Injury Prevention and Safe Kids Mid-South, says bicycle riders are subject to most of the same traffic rules as motor vehicles.
One important guideline Taylor stresses is that helmets are required while riding on any Tennessee roadway for those 16 and younger.
Make sure the helmet fits and your kids know how to put it on correctly. A helmet should sit on top of the head in a level position and should not rock forward and backward or side to side. The helmet straps must always be buckled, but not too tightly.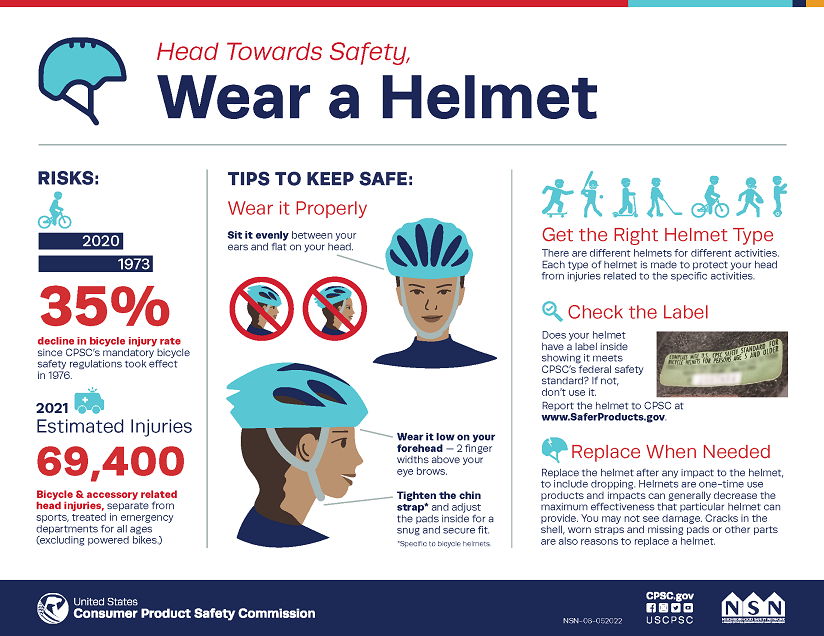 Safe Kids recommends the Eyes, Ears and Mouth test:
EYES: Position the helmet on your head. Look up and you should see the bottom rim of the helmet. The rim should be one to two finger-widths above the eyebrows.
EARS: Make sure the straps of the helmet form a "V" under your ears when buckled. The strap should be snug but comfortable.
MOUTH: Open your mouth as wide as you can. Do you feel the helmet hug your head? If not, tighten those straps and make sure the buckle is flat against your skin.
To learn more about bike safety, visit Safe Kids Worldwide.
Jennifer Taylor is the program manager of Injury Prevention and Safe Kids Mid-South. Founded in 1991, the program is part of a world-wide child safety campaign and has contributed to a decrease in severe child injury rates by 33 percent in our region.