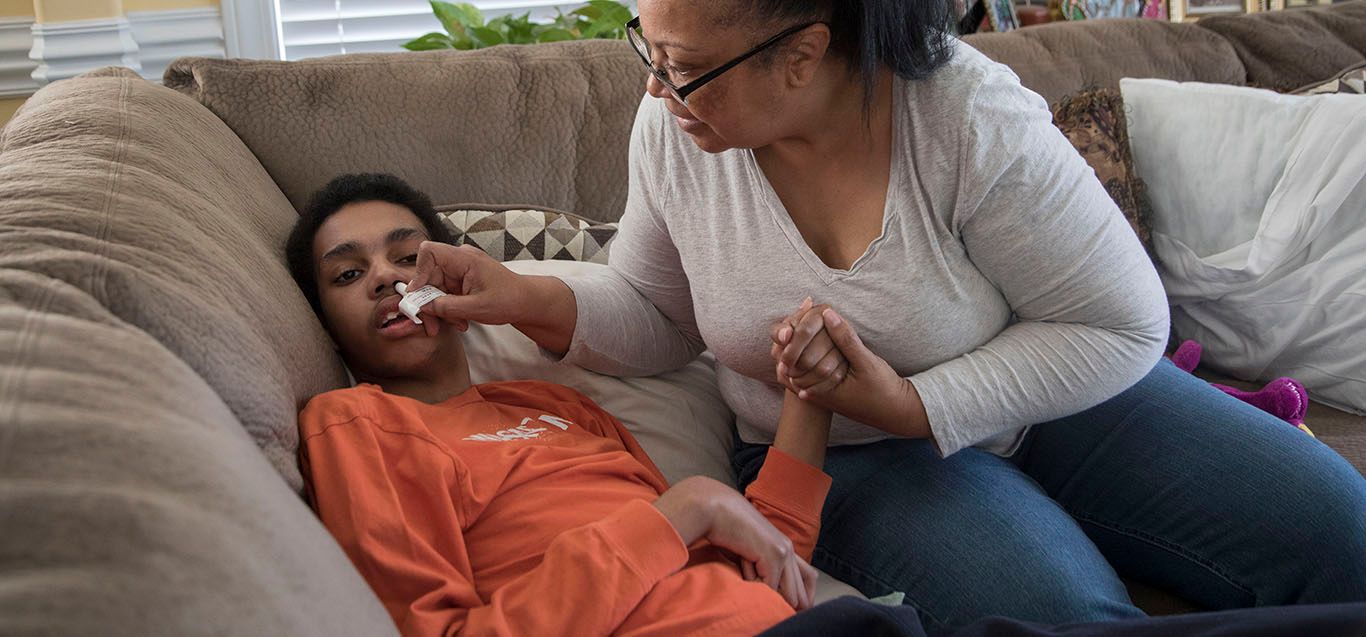 Novel Nasal Spray: Treatment for Seizure Clusters
Posted: January 08, 2020
If you have a teenager who is having seizure clusters at home, what do you do? Until last year, the only practical option for these patients was in-hospital treatment. But a recently-approved nasal spray can be administered by caregivers at home to stop seizure clusters in patients 12 years of age and older. As neurologists, we have been seeking a patient-friendly, safe and effective treatment that can be delivered by a non-healthcare professional. This is the first option that fills all of these criteria.
Seizure clusters are stereotypic episodes of frequent seizure activity that are distinct from usual seizure patterns. Children with seizure clusters are already on seizure medication but need an additional treatment to interrupt these clusters, which are worse than their typical seizures.
The latest novel treatment for seizure clusters is a medication called Nayzilam. Supplied as two single-use nasal spray units, each contains a 5 mg dose of the medication in 0.1 mL solution. Nayzilam underwent a phase 3 randomized, double-blind, placebo-controlled trial to establish its safety and effectiveness. Commercially available beginning December 2019, this is an important moment for this patient population whose prior options were drastically limited.
To administer the drug, the caregiver sprays the medication into the nose of a child either during a seizure or after it is over to interrupt the cluster of seizure activity. The majority of patients see seizures stop within 10 minutes. If it hasn't stopped after 10 minutes, the caregiver can give the second dose into the other side of the nose. In the clinical trial, seizures ceased for the rest of the day and patients were back to normal functioning within 90 minutes.
This drug is the first step in changing the paradigm for seizure cluster treatment. In the past, most patients with seizure clusters were not given any treatment outside of the hospital. This was driven by the fact that families weren't comfortable with existing at-home treatments and neurologists weren't giving families a good strategy for seizure clusters.
With the advent of Nayzilam, we have a seizure cluster option that is appealing to patients and neurologists. A nasal spray medication is feasible for caregivers to comfortably administer at home. And neurologists are comfortable recommending the medication as an effective treatment that is safe to mix with standard seizure medicines.
At Le Bonheur's Neuroscience Institute, we are dedicated to pioneering new treatments and finding the best combination of medications and therapies for children with epilepsy. Nayzilam is another excellent tool in our arsenal to help bring normalcy to the lives of these children and families.