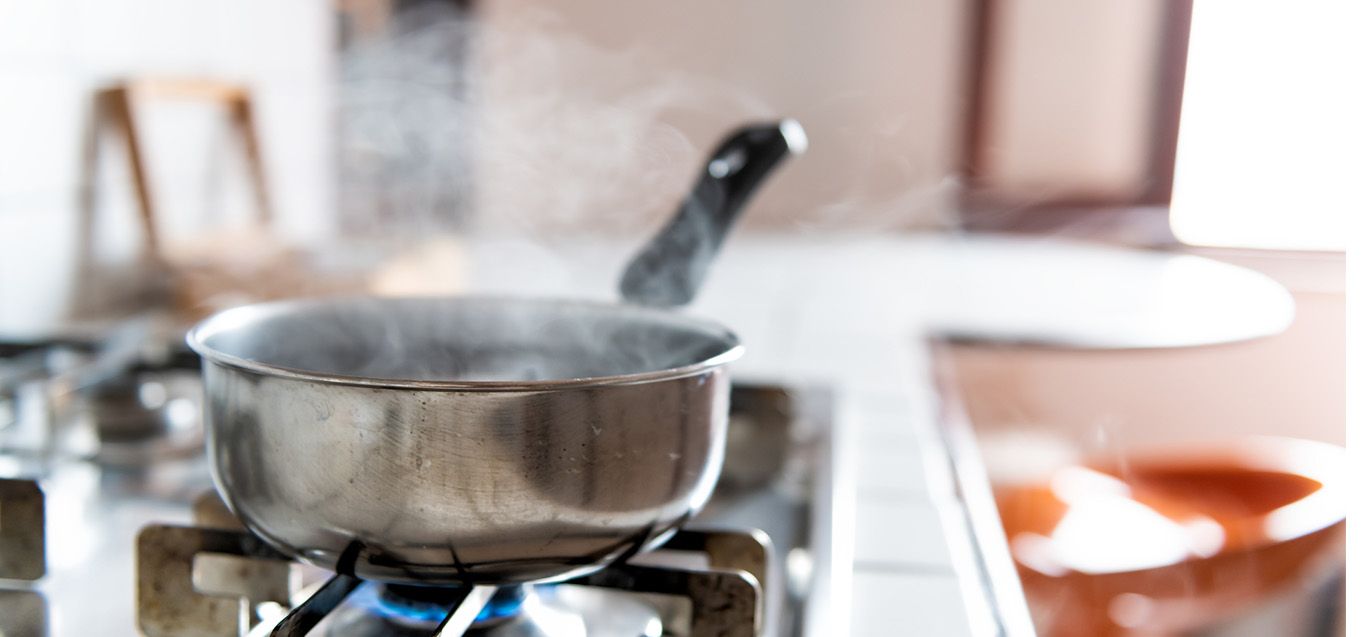 Parents: Follow these tips to keep your family safe while under a "boil water" advisory
Posted: February 19, 2021
Due to freezing weather, multiple water line breaks and production issues have resulted in a significant loss of pressure in the drinking water system for customers of Memphis Light, Gas and Water (MLGW) in our area.
All MLGW customers are asked to boil water before consuming, and the advisory is expected to last at least through Monday, Feb. 22. This is because the low pressure might allow bacteria, viruses and parasites to enter the drinking water supply. Symptoms from waterborne illness can include nausea, cramps, diarrhea and associated headaches. If you or your children experience any of these symptoms, please call your pediatrician or primary care provider.
While MLGW has issued this advisory as a precautionary measure, it's important to keep in mind that infants, children, seniors and people with weak immune systems would be the most vulnerable to harmful bacteria.
If you live in an affected area, please follow these tips to ensure safety for your family:
Bring all water to a boil for three (3) minutes, and let it cool before using, or use bottled water. Boiled or bottled water should be used for drinking, making ice, brushing teeth, washing dishes, and food preparation.
Boil ALL tap water, even if it is filtered, including water from a refrigerator or ice maker.
It is safe to shower, but be careful not to swallow any water. Young children should be supervised to ensure they don't drink water. Consider giving babies and young children a sponge bath to reduce the chance of them swallowing water.
Breastfeeding is the best infant feeding option. If you formula feed your child, provide ready-to-use formula, if available.
Sterilize baby bottles and baby bottle nipples. Use bottled or boiled water to clean/ rinse bottles, nipples or pacifiers.
Laundry machines and dishwashers typically bring water to a high enough temperature to kill bacteria, but MLGW is asking customers to conserve water and hold off on doing either until the advisory is no longer in effect.
Provide your pets with bottled water or boiled water, as they could also get sick from consuming contaminated water.
Use bottled water, boiled water to clean washable toys.
Please note that changes in water pressure could have an effect on lead levels in the water supply. Unfortunately, boiling water does not remove lead.
Important information regarding lead safety:
Children younger than 6 years of age are at the greatest risk of danger from lead exposure.
If at all possible, utilize bottled water for drinking if available and supplement with other beverages such as milk or juice in place of boiled tap water.
If available, use a National Sanitation Foundation-certified water filter for any boiled tap water that you plan to consume as drinking water.
When preparing food, opt for frozen or canned vegetables that would not need washing in tap water.
Incorporate the following nutrients in your diet to mitigate the effects of lead exposure: Calcium (milk, cheese, yogurt, frozen spinach, calcium-enriched orange juice, tofu); Iron (lean red meats, fish, chicken, iron-fortified cereal, bread, pasta, dried fruit such as raisins or prunes, beans); Vitamin C (citrus fruits, tomatoes, peppers, strawberries, melons).
For more information and resources, please visit https://www.cdc.gov/nceh/lead/.