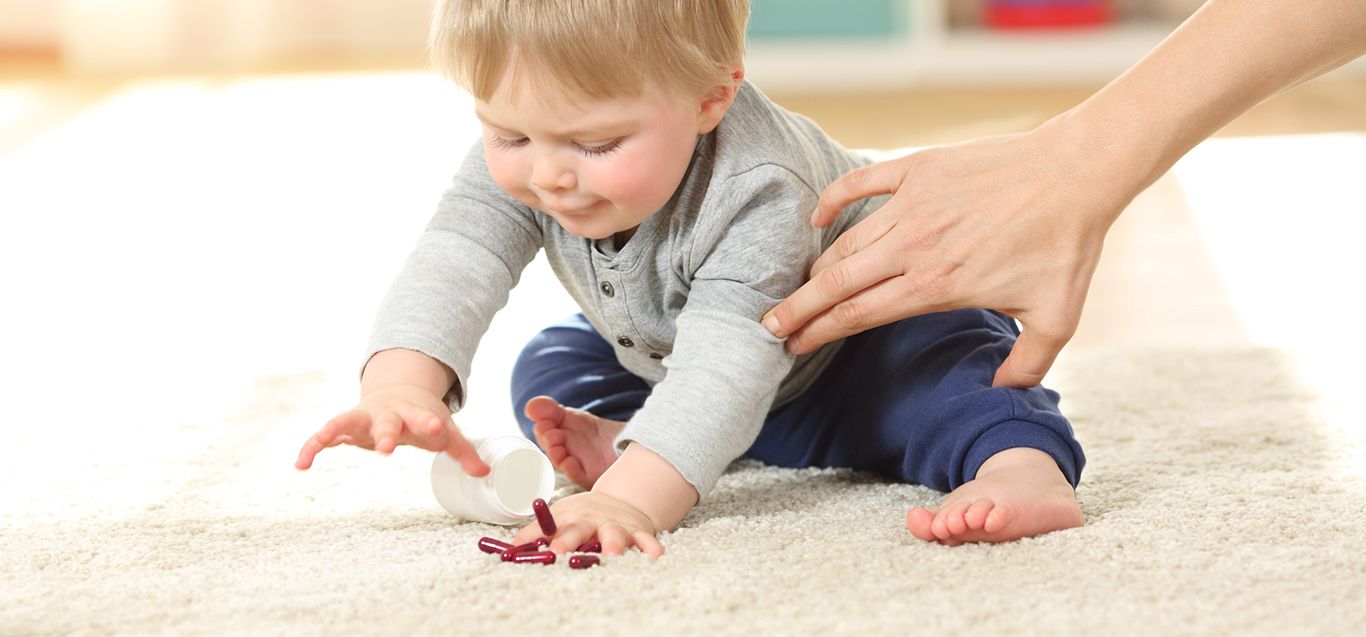 Poison prevention
Posted: February 28, 2020
With schools and daycare centers closed due to the outbreak of novel coronavirus, COVID-19, and more parents juggling work from home while also watching their children, vigilance regarding poison prevention from household products is more important than ever.
Every day, over 300 children in the United States are treated in an emergency department as a result of being poisoned, according to the Centers for Disease Control and Prevention. Children younger than 6 comprise nearly half of all poison exposures, with the highest number of incidences occurring in one- and two-year-olds. Here are several tips to prevent poison exposure from Le Bonheur physicians and injury prevention experts.
Preventing an accident:
Store all household products out of children's sight and reach. Young kids are often eye-level with items under the kitchen and bathroom sinks. So any bleach, detergents, dishwasher liquid or cleaning solutions that are kept there should be moved to a different location.
Store poisonous items out of reach or use safety locks on cabinets within reach. These items also include detergent pods for the laundry and dishwasher. It only takes a few minutes, and it gives you one less thing to worry about.
Read product labels to find out what can be hazardous to kids. Dangerous household items include makeup, personal care products, plants, pesticides, lead, art supplies, alcohol and carbon monoxide.
Make sure that all medications, including vitamins and adult medicines, are stored out of reach and out of sight for children.
Check for lead-based paint. Remove any peeling paint or chewable surfaces painted with lead-based paint.
Put the toll-free number Poison Help Number (1-800-222-1222) into your home and cell phones. You should also post it near your phone or on your refrigerator for the babysitter. Hopefully you'll never need it, but it's nice to have just in case.
If a poisoning happens:
Call the Poison Center Hotline at 800-222-1222. The phone number is the same for Tennessee, Mississippi and Arkansas. A specially trained nurse, pharmacist or doctor can help you by providing life-saving information. They will tell you how to best care for the person and what type of care to seek.
To learn more about the poison center in your state, visit these websites: