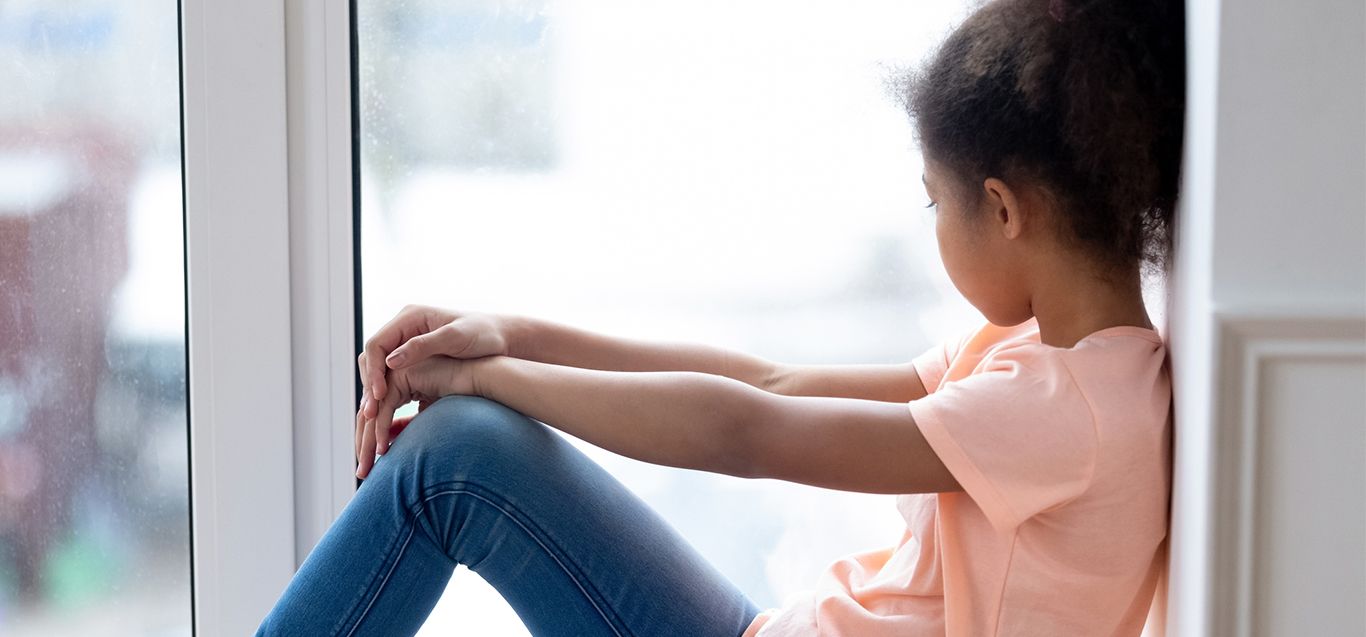 Why Is Childhood Suicide on the Rise?
Posted: August 23, 2023
How Le Bonheur Children's Hospital Is Addressing This Issue
It's devastating to lose anyone to suicide, but a child's death is nearly unthinkable. Unfortunately, childhood suicide is on the rise. In 2022, one of the leading causes of death for teens and young adults was suicide.
Le Bonheur Children's Hospital has treated patients as young as 5 years old for self-injury, suicidal thoughts and suicide attempt. Those who attempt or die by suicide do so because they cannot imagine a better day. Intervention is crucial—and it is happening. Le Bonheur is one of only 16 hospitals in the country selected to develop a pediatric-specific approach to the youth mental health crisis through a grant made possible by the Children's Hospital Association, Cardinal Health and Zero Suicide.
Le Bonheur's program is called Hope Journey. "Le Bonheur really has a longstanding mission and reputation in the community as an advocate and medical provider for youth and their families. We have a history of providing hope and support to families in their darkest days," states Barbie Stewart, Senior Director of Emergency Services.
The Road to Hope Journey
Because so many resources are available in the Memphis community for behavioral and mental health, historically, these areas were not a focus of expertise at Le Bonheur. However, the hospital has come to realize that patients and families enlist its experts when they don't know where else to turn.
"It became more and more clear to us that we never wanted to be a closed door. If you showed up on our doorstep for any reason, whatever the issue was that you were bringing with you, we feel like it is our responsibility to make sure we can connect you with people who can help," notes Stewart.
Data indicates the vast number of individuals who die by suicide make the attempt within the first hour of deciding to do so. This is even a shorter timeline in children and adolescents because they naturally tend to act more impulsively.
"Through Hope Journey, we recognize we cannot wait until someone is in a crisis, because we might not have time to intervene. So, we are going to be implementing universal depression screening," explains Stewart. "Whatever reason a patient makes contact with us, we are going to screen them for those early signs of depression and other risks. That way, we can intervene and support an individual at risk for a suicide attempt well before they reach that point."
An additional goal of the program is to change the conversation surrounding suicide and try to reduce the stigma it carries. Suicide is often viewed as a "selfish" act, when in fact it is very much an act of pure hopelessness. "They can't think outside of that despair they're in," adds Stewart.
Signs of Potential Suicide Attempt
While some children and adolescents are able to hide what they are going through, there are signs parents and caregivers can be on the watch for. For example, any noticeable changes in behavior or perhaps residual changes from a major life event such as death, divorce or moving to a new school. Additional signs include:
Declining interest and/or pleasure in activities they once enjoyed
Feeling down, depressed or hopeless
Sleeping too little or too much; fatigue and low energy
Decreased or increased appetite
Specific comments surrounding failure or disappointing others
Trouble concentrating
Fidgety or restless behavior
Moving and speaking slowly
"It can be difficult to really home in on what's going on when there's behavioral and emotional changes because we all know that puberty and impulsivity can create a really wide range of emotional and behavioral changes in youth. But remember, you know your child better than anyone. Really trust those instincts you have if you're noticing a change in them," urges Stewart.
To get more information about the Hope Journey program, please visit www.lebonheur.org/hope.