The mission of the Pediatric Critical Care Medicine (PCCM) Fellowship program at UTHSC is to train clinician scientists. Le Bonheur provides a rich learning environment for fellows with multi-ICU locations including a PICU (20 beds), CVICU (10 beds), Neuro ICU (6 beds) and Intermediate Care Unit (15 beds) as well as a rotation through the onco-critical care unit (8 beds) at St. Jude Children's Research Hospital.
The Fellowship Program emphasizes extracorporeal therapies and supports a Level 1 Trauma Center. The PCCM fellowship training program follows an ABP-oriented curriculum with protected educational time and access to mentored research at UTHSC or St. Jude. Our fellows participate in simulation boot camps, ultrasound training, ECMO course (didactic and simulation-based training) and communication/debriefing training.
Combined fellowship training is available with pediatric cardiology, hematology-oncology and infectious diseases.
Research Interests
Severe sepsis and multiple organ dysfunction syndrome (MODS)
Artificial intelligence applications in critical illness
Neurocritical care, including traumatic brain injury treatment, outcomes and associated neuroendocrinopathies
Global Onco-Critical Care Research (St. Jude Children's Research Hospital)
Social disparities in critical illness
Program Staff: Critical Care Medicine
Program Director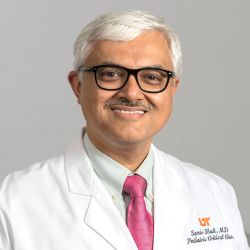 View Profile
Dr. Shah is a Critical Care Intensivist.
Associate Program Director
Assistant Program Director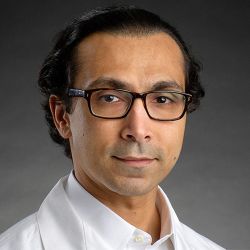 Fellowship Research Director
A. Nico West, MD, PhD
Assistant Professor, Department of Pediatrics
Postdoctoral Fellowship: Department of Physiology, University of Tennessee Health Science Center
Fellowship Coordinator
Kelli Moses
kward29@uthsc.edu
901.287.5269