The hospice and palliative medicine fellowship is an ACGME-accredited, fully-integrated adult and pediatric program that trains six fellows annually (three pediatric and three adult). The fellows gain broad and diverse training at six sites that include exposure in both adult and pediatric inpatient and outpatient settings, hospice residence and in-home hospice and research opportunities at St. Jude Children's Research Hospital. Fellows gain the knowledge and experience they need to deliver high quality care along the age and disease continuum. This includes intensive symptom management, intentional communication skills in discussion of goals of care, advance care planning, redirection of care and transition from a focus of cure to comfort.
Fellows also have opportunities for training in health care advocacy and policy and ethics training as well as professional debrief sessions with someone unaffiliated with the fellowship program. Our mission is to train our fellows to provide this care with a compassionate patient- and family-centered approach while maintaining appropriate balance in self-care, self-reflection and professional boundaries.
Learn more about UTHSC's Hospice and Palliative Medicine program and apply.
Research Interests
Bereavement
Pediatric palliative oncology
Communication and medical decision making of adolescent and young adults
Art and humanities and impact on provision of palliative care
Impact of integrative medicine in patient care
Communication in difficult decisions
Program Staff: Hospice and Palliative Medicine
Program Director
Pediatric Associate Program Director
Associate Program Director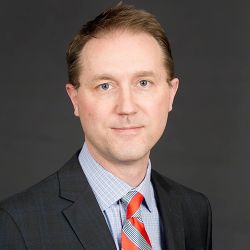 Fellowship Coordinator