The pediatric neurology residency program is combined with the pediatric residency program at UTHSC. The residency training program follows the approved ACGME curriculum starting with two years of training in general pediatrics. After completion of the residency program, our pediatric neurology fellows complete one year of training in clinical pediatric neurology and one year of additional training including rotations in neurosurgery, psychiatry and outpatient pediatric neurology, as well as other electives in the specific interests of each resident. Unlike many other programs, the year of training in adult neurology is divided among all three neurology fellowship years.
As integral members of the Le Bonheur Neuroscience Institute, our faculty have expertise in a wide variety of neurologic disorders including intractable epilepsy/epilepsy surgery, neuromuscular disease, movement disorders, demyelinating disease, stroke and metabolic disorders. We also have a large, active ketogenic diet program for intractable epilepsy.
Learn more about UTHSC's neurology fellowship program and apply.
Fellow Awards
Paola Castri, MD, Golden Apple Award for Teaching
Research Interests
Responsive neurostimulation system – post-approval study in epilepsy
Utilizing quantitative brain MRI in measuring cerebral structural connectivity in infantile spasms
Identifying seizure onset zone using connectivity analysis of electrocorticographic recordings
Comprehensive outcomes registry in subjects with epilepsy treated with vagus nerve stimulation
Epilepsy surgery outcomes in pediatric patients with tuberous sclerosis complex
Magnetoencephalography in infantile spasms
Multimodal language mapping to predict post-operative language outcome after epilepsy surgery
Safety and efficacy of intranasal midazolam, intranasal diazepam and buccal diazepam
Functional brain mapping with transcranial magnetic stimulation
Low frequency transcranial magnetic stimulation for the treatment of focal epilepsy
Augmenting treatment effects of voice therapy in Parkinson's disease
Genetic therapy for Dravet syndrome
Program Staff: Neurology
Program Director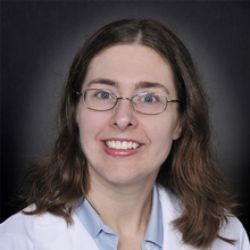 View Profile
Amy McGregor, MD, is certified by the American Board of Psychiatry and Neurology and specializes in general pediatric neurology and epilepsy.
Associate Program Director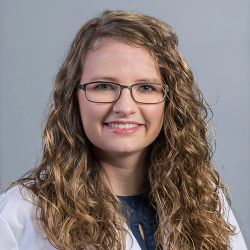 View Profile
Amy Patterson, MD, is a pediatric neurologist and director of the Infantile Epilepsy Center. Her clinical areas of special interest include epilepsy, epilepsy in infancy including infantile spasms and tuberous sclerosis complex.
Fellowship Coordinator