2022-2023 Pharmacy Residents
PGY2 Pediatric Pharmacy Residents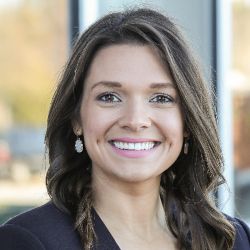 Carli Coalter, PharmD
Carli is originally from Little Rock, Arkansas, however, her family moved to Memphis, TN when she was 3 years old. She considers Memphis to be her home. She graduated from Austin Peay State University in Clarksville, TN with a bachelor's degree in Biology in 2016. She then received her Doctorate of Pharmacy from Union University in Jackson, TN while working at Walgreens Pharmacy. Carli's long term goals include becoming a critical care pediatric pharmacist, preceptor, and obtaining board certification. For fun, Carli enjoys movie nights and spending time with her husband and two dogs. She has a great dane named Piper and a golden retriever named Yadi.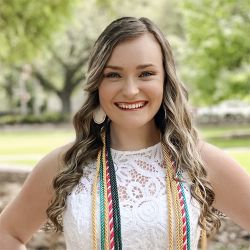 Kelsey Molotsky, PharmD
Kelsey is from Columbia, South Carolina. She completed her undergraduate degree and Doctor of Pharmacy at the University of South Carolina while marching in the Carolina Band. She worked as an intern at Prisma Health Children's Hospital and Blythewood Pharmacy, engaged in her college chapters of KE, PPA, SSHP, and served as the chair of the school mentor program. Kelsey's long term goals include becoming board certified in pediatrics, being a preceptor, and working in a pediatric intensive care unit. In her free time, Kelsey enjoys cuddling with her cat Hank, going on hikes, boat rides, painting, laying on Folly Beach, and trying new restaurants with her husband, Sam.
PGY1 Pharmacy Residents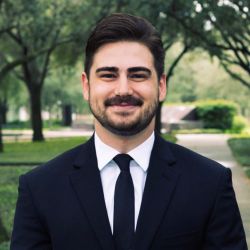 Lucas Abbruzese, PharmD
Lucas was born in Phoenix, AZ, but spent most of his life in Tampa, FL, before moving to Memphis. He attended the University of South Florida for both his B.A. in Chemistry and his PharmD. While in pharmacy school, he worked as an intern at Walgreen's and Tampa General Hospital, as well as being involved in Kappa Psi, Phi Lambda Sigma, and the Pediatric Pharmacy Association. Long-term goals for Lucas include pursuing a PGY-2 Pediatric Residency focused in ambulatory care, general pediatrics, or neonatal intensive care. He also hopes to one day work at a pediatric hospital, publish research, and mentor students. In his free time, Lucas enjoys watching sports, and spending time with friends and family.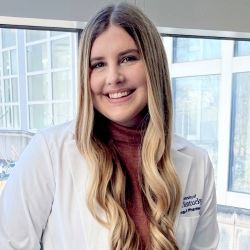 Morgan Janes, PharmD
Morgan is from Bardstown, KY, a small town just south of Louisville. She received her BA in Biology from Transylvania University while playing for the women's soccer team. She earned her Doctor of Pharmacy from the University of Kentucky College of Pharmacy in 2022. Morgan's professional interests include critical care, cardiology, and high-risk obstetrics. She is excited to continue her involvement with PPA and begin mentoring and precepting students. In her free time, Morgan enjoys playing with her two corgis, Sophi and Scout, trying new restaurants, and watching or playing soccer.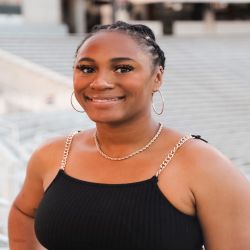 Latia Jones, PharmD
Latia, a New Haven, CT native, moved to Lawrenceville, GA with her family at the age of 6. She attended the University of Georgia where she completed both her undergraduate degree in Pharmaceutical Sciences and Doctorate of Pharmacy. Latia worked throughout pharmacy school at Publix Pharmacy as an intern. Her main professional interests are pediatric critical care and pediatric emergency medicine. Latia's career goals include completing a PGY-2 residency focused in pediatric critical care, becoming board certified in pediatrics, and serving as a preceptor and mentor to pharmacy students. Outside of work, Latia enjoys playing soccer, trying new restaurants, and spending time with her miniature dachshund, Ace!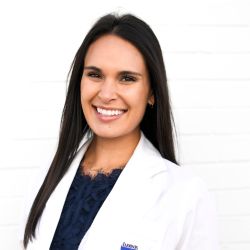 Emily Rajan, PharmD
Emily is originally from Opelika, Alabama. She completed her undergraduate degree and Doctor of Pharmacy at Auburn University where she was involved in her Auburn University Harrison College of Pharmacy's ambassador program and student chapter of ASHP and ACCP. Emily's long term career goals are to become board certified in pediatrics, practice as a clinical pharmacist, and serve as a preceptor. While not at work, Emily enjoys trying out new restaurants, cheering on the Auburn Tigers, traveling, and spending time with her family and friends.