2020-2021 Pharmacy Residents
PGY2 Pediatric Pharmacy Residents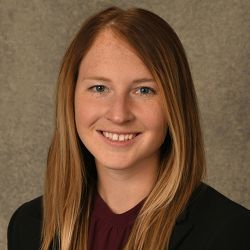 Kiley Hunter, PharmD
Kiley is from Ellendale, North Dakota. She received her bachelor's degree from University of Jamestown while playing basketball and golf prior to receiving her Doctor of Pharmacy from the University of Colorado Skaggs School of Pharmacy and Pharmaceutical Sciences. She completed her PGY-1 Pharmacy Residency at Children's Hospital Colorado. Her long-term goals include becoming a board certified pediatric critical care clinical pharmacist with opportunities to precept residents and students. Outside of the hospital, Kiley enjoys watching and playing sports, reading, hiking, and spending time with her family.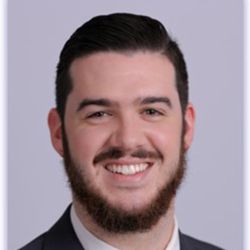 Connor M. Stuart, PharmD
Connor is originally from beautiful Bakersfield, California where he received his bachelor's degree in chemistry from California State University, Bakersfield. He then moved to Memphis and received his Doctor of Pharmacy from the University of Tennessee Health Science Center College of Pharmacy while working at Le Bonheur Children's Hospital as a pharmacy intern. His professional interests include pediatric critical care, emergency medicine, and nutrition. His career goals include practicing as a pediatric clinical pharmacy specialist in a pediatric academic medical center. While not at work, Connor spends most of his time cooking, reading, and exploring new cities to reach his eventual goal of attending a baseball game at every MLB stadium.
PGY1 Pharmacy Residents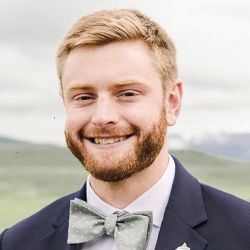 J. Hunter Fly, PharmD
Hunter was born and raised in Memphis, TN. He graduated from The University of Memphis with a bachelor's degree in Biology in 2016. He then received his Doctorate of Pharmacy at The University of Tennessee College of Pharmacy while working as an intern at Kroger Pharmacy. Hunter's long term goals include a PGY-2 residency in pediatrics with a focus in critical care, emergency medicine, or infectious disease. Eventually, he hopes to serve as an adjunct professor with dual teaching and clinical roles. In his free time Hunter likes completing home renovation projects with his wife, experimenting with new recipes on the grill, and working out with his childhood friends. He is also a huge Memphis Tigers and Grizzlies fan and hopes sporting events return to the bluff city soon!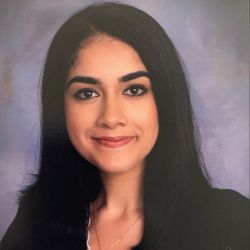 Seerat Kapoor, PharmD
Seerat is originally from central New Jersey. After high school, Seerat received her Doctor of Pharmacy from St. John's University in Queens, New York. During her time at St. John's University she worked at Cohen Children's Medical Center as an intern for three years. In addition, she was involved in Lambda Kappa Sigma and Student Society of Pediatric Pharmacy while at school. Her long-term goals include becoming pediatric board certified, obtaining a clinical pediatric pharmacist position, and continuing involvement in Pediatric Pharmacy Association. Seerat's current interests range from emergency medicine to administration. Outside of the hospital, Seerat enjoys trying new coffee shops and restaurants, traveling, attending Broadway shows, hiking and spending time with family and friends.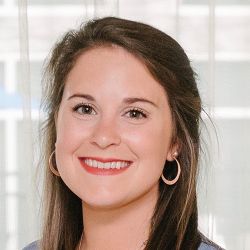 Emma Matherne, PharmD
Emma is originally from Baton Rouge, Louisiana. Geaux Tigers! She attended the University of Louisiana at Monroe where she completed prerequisites for pharmacy school. Emma then moved to Little Rock, Arkansas and received her Doctorate of Pharmacy from the University of Arkansas for Medical Sciences. She worked throughout pharmacy school at Arkansas Children's Hospital performing infectious disease research. Her main professional interests are pediatric emergency medicine and pediatric critical care. Her career goals are to become board certified in pediatrics and practice as a clinical pharmacist in a pediatric emergency department. While not at work, Emma spends most of her time outdoors with her dog Huey, visiting her amazing family, or traveling to different states to complete her state magnet map.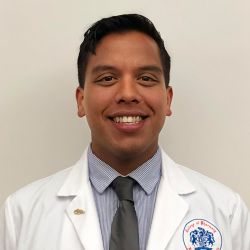 Jeremy Obordo, PharmD
Jeremy is from St. Petersburg, FL. He obtained his bachelor's degree in Food Science & Human Nutrition from the University of Florida before receiving his Doctor of Pharmacy from UF College of Pharmacy. His long-term professional goals include working as a pediatric clinical specialist at an academic hospital, obtaining board certification, and serving as an adjunctive clinical professor. He enjoys mentoring students and continually learning. Areas of interest range from hematology/oncology to critical care to general medicine. Outside of work, Jeremy enjoys golfing, paddle boarding, traveling, trying local restaurants, and cheering on the Gators. He is a fan of the Tampa Bay Buccaneers, Rays, Lightning, Chelsea FC, and he is a newly converted Memphis Grizzlies fan.