The Seacrest Studio at Le Bonheur Children's provides patients and families with opportunities for engagement, exploration, entertainment and education, in an effort to aid in the healing process.
Seacrest Studios are state-of-the-art broadcast media centers located inside select children's hospitals, allowing patients to explore a new world of radio, television and new media while showing them a new realm of possibilities and potential careers.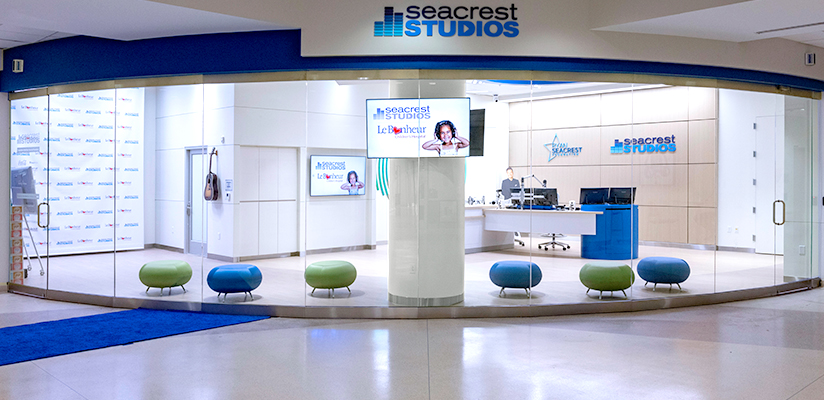 The 1,275 square foot studio is located prominently in the Event Space on the main lobby level at Le Bonheur. Seacrest Studios are charitable endeavors of the Ryan Seacrest Foundation, founded by radio and television host and producer Ryan Seacrest and his family.
Enhanced Experiences for Patients and Visitors
The Seacrest Studio at Le Bonheur Children's is used to provide a variety of programming to patients, whether they are physically in the studio or watching through a closed-circuit network from their rooms. Patients have the opportunity to host their own radio and television shows, play games, watch live musical performances and interview celebrity guests. The studio is encased in glass, allowing staff, patients and visitors to view the daily programming happening inside.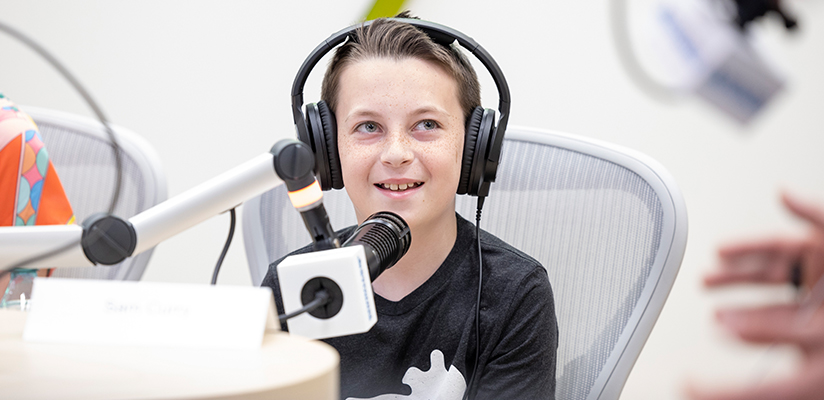 Internship Opportunities
An important goal of the studio is to reach out to the community and involve students from local schools by providing them with the opportunity to gain first-hand experience in broadcasting, programming and operating a multimedia center. Interns work in teams to provide on-air content and interact with patients and families while learning about the world of radio and television broadcasting.
Application requirements:
Current college/university student
Resume
Two letters of recommendation from a professor and someone who isn't related to you who can speak to your work experience
Recording of a 30-60-second video of you promoting a show about whatever you're interested in. The goal is to get patients and families here at the hospital to want to tune in. Nothing fancy is needed; just you, your phone camera, and good energy. Upload on YouTube and submit a link.
Applications for our internship can be submitted by clicking the link below. Once you submit your application a member from our Seacrest Studios team will reach out to you with an update.
Entertainment Opportunities
The Seacrest Studio at Le Bonheur Children's welcomes artists, singers, performers and guests to enrich the daily programming for our patients and families.
To ensure the safety and privacy of our patients and families, visiting groups must always be arranged in advance through our Seacrest Studio. With patient health and care as our primary concern, we cannot always accommodate visitors, and you will be notified if any restrictions are in place.
Event application process:
Once we receive your completed application, a Le Bonheur associate will contact you to discuss your event.
Event requests require 3 weeks' notice prior to requested date and no dates are guaranteed.
A confirmation will be provided once your event has been approved.
Seasonal events tend to book in advance (i.e. holiday season may be fully booked by October) and may impact availability.
Before submitting this application, please review our Special Event Guidelines.
Community Support
Your gift ensures every child at Le Bonheur Children's Hospital is uniquely celebrated, given unique opportunities to learn while they heal, and entertained with joy and excitement.