The Seacrest Studio at Le Bonheur Children's will provide patients and families with opportunities for engagement, exploration, entertainment and education, in an effort to aid in the healing process.
Seacrest Studios are state-of-the-art broadcast media centers located inside select children's hospitals, allowing patients to explore a new world of radio, television and new media while showing them a new realm of possibilities and potential careers.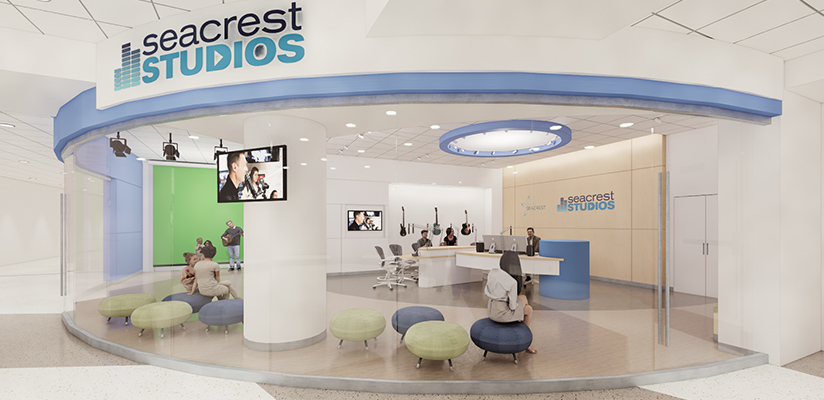 Scheduled to open in early 2023, the 1,275 square foot studio will be located prominently in the Event Space on the main lobby level at Le Bonheur. Seacrest Studios are charitable endeavors of the Ryan Seacrest Foundation, founded by radio and television host and producer Ryan Seacrest and his family.
Enhanced Experiences for Patients and Visitors
The Seacrest Studio at Le Bonheur Children's will be used to provide a variety of programming to patients, whether they are physically in the studio or watching through a closed-circuit network from their rooms. Patients will have the opportunity to host their own radio and television shows, play games, watch live musical performances and interview celebrity guests. The studio will be encased in glass, allowing staff, patients and visitors to view the daily programming happening inside.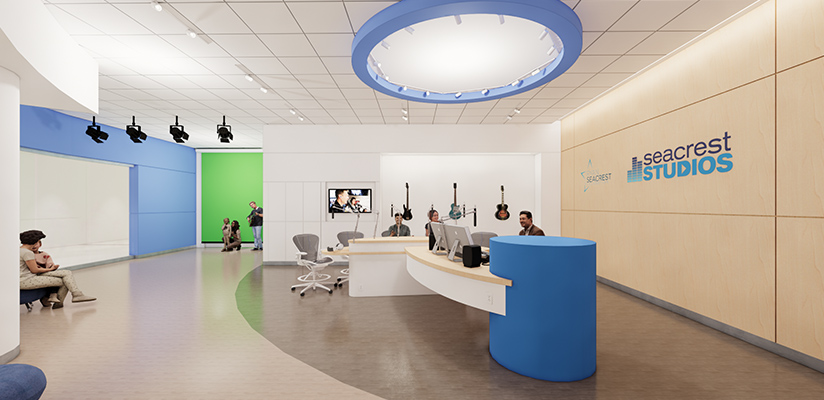 Internship Opportunities
An important goal of the studio is to reach out to the community and involve students from local schools by providing them with the opportunity to gain first-hand experience in broadcasting, programming and operating a multimedia center. Interns work in teams to provide on-air content and interact with patients and families while learning about the world of radio and television broadcasting. Stay tuned for more information about internship openings and how to apply.
Entertainment Opportunities
The Seacrest Studio at Le Bonheur Children's will welcome artists, singers, performers and guests to enrich the daily programming for our patients and families. Stay tuned to learn more about how to apply to join in on the fun.
Community Support
Your gift ensures every child at Le Bonheur Children's Hospital is uniquely celebrated, given unique opportunities to learn while they heal, and entertained with joy and excitement.